Another one from the "you can't make this sh*t up" department.
The swamp thing raised her head again this morning and said to Chris Wallace:  (http://patriotupdate.com/2013/02/pelosi-almost-a-false-argument-to-say-us-has-spending-problem/):  "It is almost a false argument to say we have a spending problem. We have a budget deficit problem that we have to address."
What she really meant: "It's not that we spend too much; it's that we don't take enough taxpayer money to pay for all the spending."
take our poll - story continues below
Is Biden's Vaccine Mandate Unconstitutional?
Completing this poll grants you access to The Black Sphere updates free of charge. You may opt out at anytime. You also agree to this site's Privacy Policy and Terms of Use.
Trending: Arizona's Surprising Election Recount Results
I'll tell you what we DO have, folks.  We DO have a "morons in position of leadership" problem.  One can only hope Princess Pelosi leaves her brain to science.  Even those guys need a good laugh once in a while.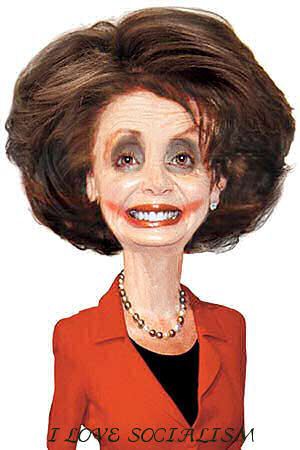 If you like what you read here, then SIGN-UP to get our posts sent directly to your INBOX! We promise to provide information, insight, and a few chuckles. Also, YOU will be supporting a FEARLESS CONSERVATIVE WARRIOR!