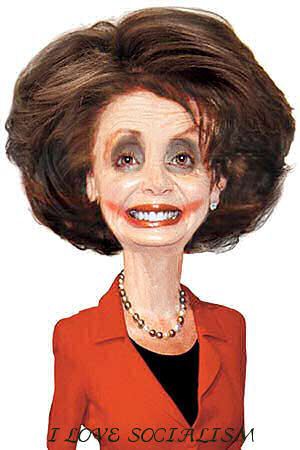 Another one from the "you can't make this sh*t up" department.
The swamp thing raised her head again this morning and said to Chris Wallace:  (http://patriotupdate.com/2013/02/pelosi-almost-a-false-argument-to-say-us-has-spending-problem/):  "It is almost a false argument to say we have a spending problem. We have a budget deficit problem that we have to address."
What she really meant: "It's not that we spend too much; it's that we don't take enough taxpayer money to pay for all the spending."
I'll tell you what we DO have, folks.  We DO have a "morons in position of leadership" problem.  One can only hope Princess Pelosi leaves her brain to science.  Even those guys need a good laugh once in a while.