"We are going to take England — the Muslims are coming."  So said a Muslim preacher, Anjem Choudary, secretly recorded. (http://www.telegraph.co.uk/news/9875954/Muslim-preacher-urges-followers-to-claim-Jihad-Seekers-Allowance.html)
And that's exactly what the Muslims have been doing, albeit without the overt proclamation. Breed more parasites, take more welfare from the host nation, become the majority, infect the government, and collapse the system.
Hmmm? Sound familiar? Saul Alinsky, Obama-linsky and Allah-insky … it's all the same. And THAT, my friends, is the "fundamental change" of America that the O-hole fantasizes about every single day.
take our poll - story continues below
Is Biden's Vaccine Mandate Unconstitutional?
Completing this poll grants you access to The Black Sphere updates free of charge. You may opt out at anytime. You also agree to this site's Privacy Policy and Terms of Use.
Trending: Poor Hillary! She's the TRUE Victim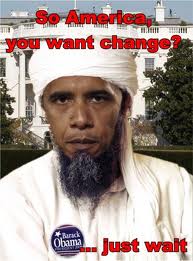 If you like what you read here, then SIGN-UP to get our posts sent directly to your INBOX! We promise to provide information, insight, and a few chuckles. Also, YOU will be supporting a FEARLESS CONSERVATIVE WARRIOR!