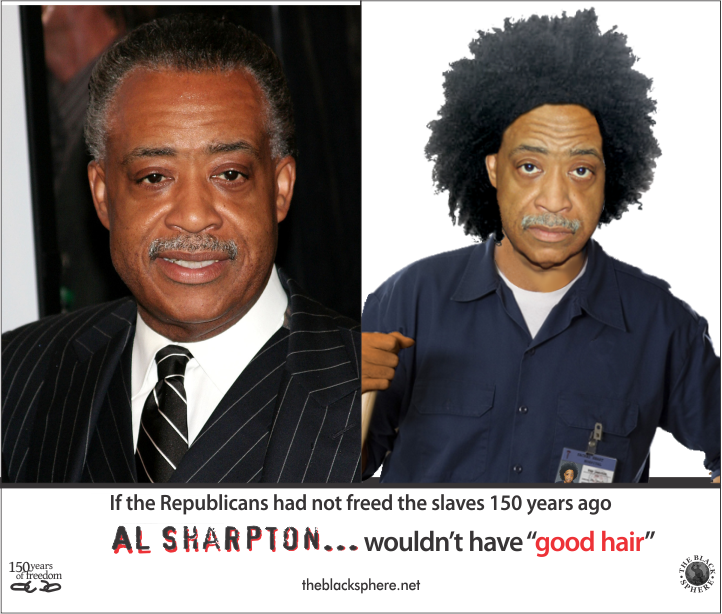 In celebration of 150 years since the enforcement of Emancipation Proclamation where the Republicans freed the slaves, The Black Sphere team's Executive Director commissioned these one of a kind commemorative posters. The latest is Al Sharpton.
The Black Sphere team: Doing what Republicans have refused to do for decades…set the record STRAIGHT!
If you like what you read here, then SIGN-UP to get our posts sent directly to your INBOX! We promise to provide information, insight, and a few chuckles. Also, YOU will be supporting a FEARLESS CONSERVATIVE WARRIOR!