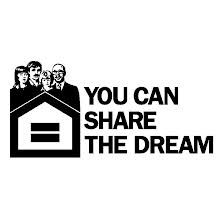 It appears that the government may be relaxing the rules, when it comes to how realtors can sell properties. Caveat Emptor…Let the buyer beware.
The information came from a company that provides valuations for foreclosures, and it's ominous in that they appear to say that in presenting the houses, don't give the buyers the entire truth. You judge for yourself:
Notice and acknowledgement to all vendors:

take our poll - story continues below

Is Biden's Vaccine Mandate Unconstitutional?

Completing this poll grants you access to The Black Sphere updates free of charge. You may opt out at anytime. You also agree to this site's Privacy Policy and Terms of Use.

Trending: Leftists Deny Vaccine Cancer Connection

In response to new legislation and client requirements, the following changes will be required for all valuations completed beginning March 20, 2013.

1. All photos of the subject property will require a date stamp.

2. The use of the following subject terms/phrases, are expressly prohibited in any of the narrative sections of the valuation:

pride of ownership lack of pride of ownership

poor/undesirable neighborhood

unpopular/poor school district

high crime area crime ridden area

low or moderate income neighborhood

affluent/desirable neighborhood high unemployment

Thank you for working with……
In other words, all properties must be considered EQUAL
If you like what you read here, then SIGN-UP to get our posts sent directly to your INBOX! We promise to provide information, insight, and a few chuckles. Also, YOU will be supporting a FEARLESS CONSERVATIVE WARRIOR!