23 – Barry Seal
Barry Seal was a drug-running TWA pilot out of Mena, Arkansas. The scuttlebutt was that car mechanic Johnny Lawhorn Jr. found a check made out to Bill Clinton in the trunk of Seal's car.
Barry Seal was a danger-loving pilot and the best known cocaine smuggler of the 1980's. He was murdered in Baton Rouge, Louisiana, in 1986, by three men with machine guns and who were later arrested and convicted. They were Colombians and authorities say they were connected with the Medellin drug cartel.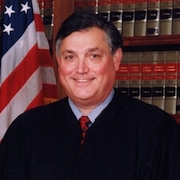 The Attorney General of Louisiana told U.S. Attorney General Ed Meese in 1986 that Seal smuggled $3 to $5 billion worth of drugs into the U.S.
take our poll - story continues below
Completing this poll grants you access to The Black Sphere updates free of charge. You may opt out at anytime. You also agree to this site's Privacy Policy and Terms of Use.
Trending: CNN ACKNOWLEDGES that Trump likely will get his Second Term
In 1981, Seal began running his smuggling operation out of a highly guarded and, for a while, secret airport in Mena, Arkansas.
There have been questions of whether Bill Clinton, who was governor of Arkansas at the time, may have looked the other way if he knew about the drug smuggling operation, but there has not been proof of that.
I have received first hand information from friends of Barry Seal, and the name that keeps popping up as a key to what happened is Federal Judge Frank Polozola.
I will augment this entry as I receive more information from my sources.
If you like what you read here, then SIGN-UP to get our posts sent directly to your INBOX! We promise to provide information, insight, and a few chuckles. Also, YOU will be supporting a FEARLESS CONSERVATIVE WARRIOR!