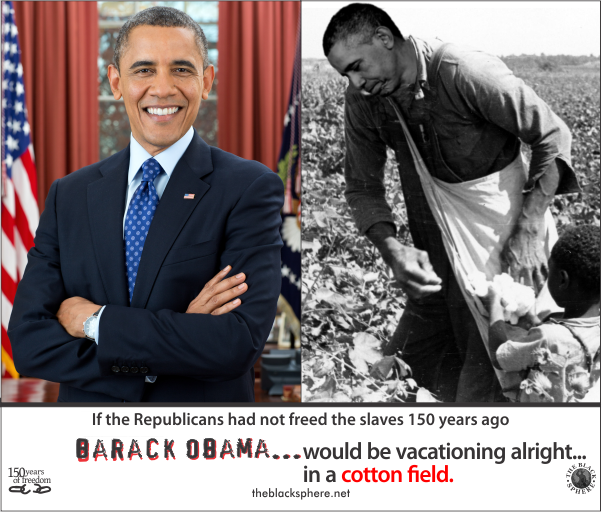 In celebration of the sesquicentennial of Republicans freeing the slaves, and 50 years of the Republican-sponsored Civil Rights movement, we have come up with "Republicanisms" that make fun of lunatic pop culture and political Liberals.
Had it not been for Republicans, Obama would have a very different idea of what a vacation is.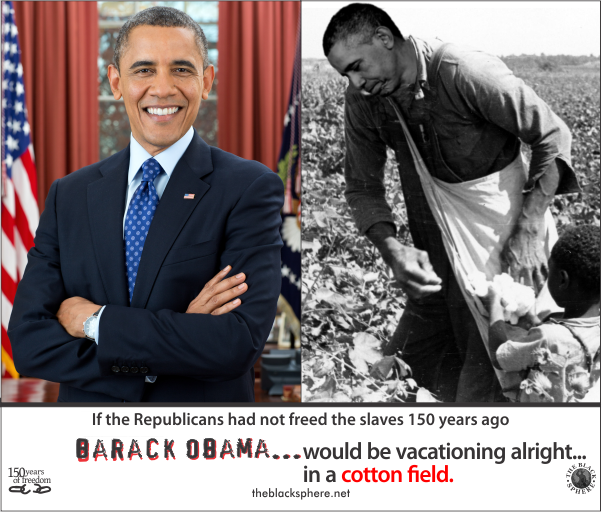 take our poll - story continues below
Did SCOTUS make the right decision on medical mandates for large businesses?
Completing this poll grants you access to The Black Sphere updates free of charge. You may opt out at anytime. You also agree to this site's Privacy Policy and Terms of Use.
***********************
Related: