In celebration of the sesquicentennial of Republicans freeing the slaves, and 50 years of the Republican-sponsored Civil Rights movement, we have come up with "Republicanisms" that make fun of lunatic pop culture and political Liberals.
Had it not been for Republicans, Obama would have a very different idea of what a vacation is.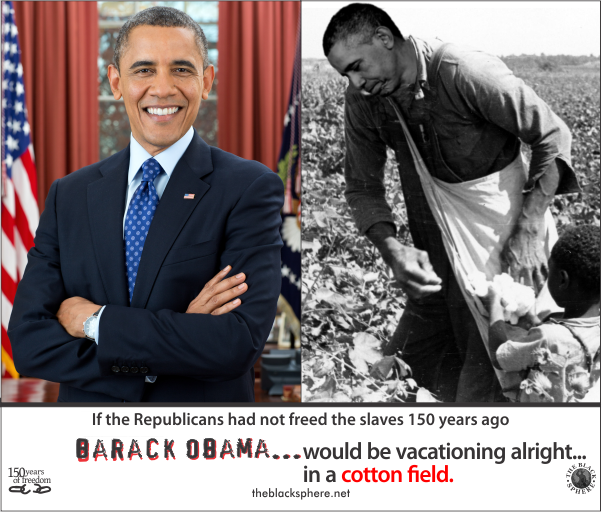 ***********************
Related:
Trending: Foul Mouth Holly-weird Leftist Spouting off About Caging Barron Trump With Pedophiles!