TRUMP WAS RIGHT: CNN Forced to Pay Lawsuit Over Fake News
The media response to President Trump's accusations of false reporting has been to accuse the president of being against a free and independent press.
Journalist Chris Wallace complained on Fox News Sunday this week that an adversarial press is necessary to the republic. But there's a big difference between "adversarial" and a press that flatly creates fake news.
A Case in Point
The courts are finally punishing CNN for at least one of their fake news stories that caused real harm.
David Carbone, former CEO of St. Mary's Medical Center in West Palm Beach, Florida won his lawsuit against CNN for their fake news and false statistics.
Carbone alleged that CNN "intentionally" manipulated statistics and purposely ignored information that would look favorable to the hospital. Because of CNN's negligence, Carbone was fired.
The statistics in question involved CNN falsifying infant mortality rates at the hospital in order to sensationalize reports.
His attorney L. Lin Wood stated,
"In our case, we contended that CNN essentially made up its own standard in order to conduct an 'apples to oranges' comparison to support its false assertion that St. Mary's mortality rate was 3 times higher than the national average. Accordingly, the case against CNN certainly fits the description of media-created 'Fake News.'" 
Federal District Judge Orinda Evans agreed, and ruled that Carbone's accusation that CNN "purposely skewed statistics to reflect poorly on a West Palm Beach hospital" had merit.
Fake news has consequences, and frankly should be an embarrassment to the journalism profession.
Judge Evans commented that CNN may have acted with "actual malice."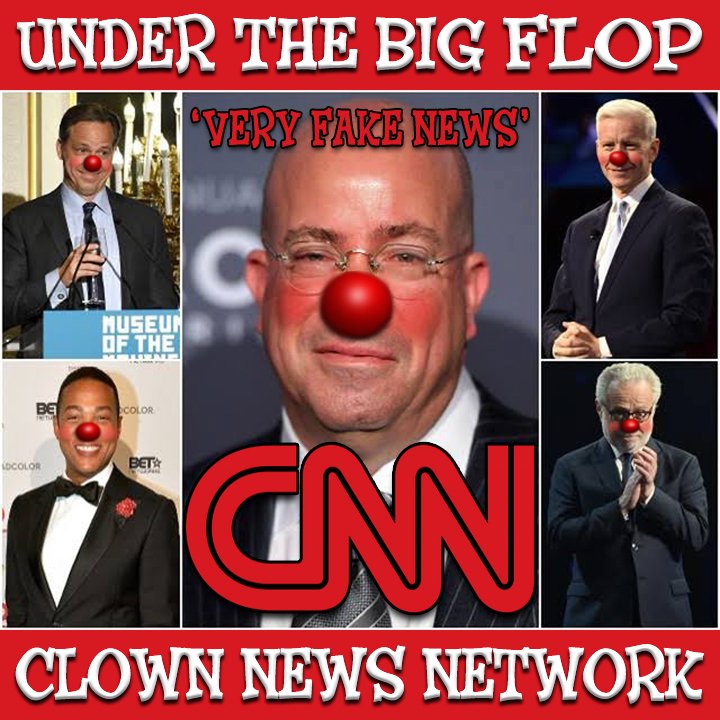 As stated earlier, Carbone lost his job. Moreover, it became extremely difficult for him to find new employment in hospital administration because of CNN's reputation-damaging report.
Wood also declared:
"False and defamatory accusations against real people have serious consequences. Neither St. Mary's or Mr. Carbone did anything to deserve being the objects of the heinous accusation that they harmed or put babies and young children at risk for profit."
CNN Lawsuit: Legal Accountability
CNN tried to get the case dismissed. But Judge Evans found grounds for Carbone's defamation claim. Her order reads in part:
"The Court finds these allegations sufficient to establish that CNN was acting recklessly with regard to the accuracy of its report, i.e., with 'actual malice.'"
The Clown News Network is losing more than just the public's trust, they're finally being held legally accountable as well. At this rate, CNN may find itself on the junk heap of journalism AND broke.