Secret Service Scandals: Is President Trump Safe?
Always On The Guard
The US Secret Service, the elite law enforcement agency is tasked with the responsibility of protecting the President, Vice-President, and their families. They are portrayed as stern-faced bodyguards in suits, wearing dark sunglasses, with hearing pieces protruding from their ears, and constantly surround their charge in a constant human bubble.
The Secret Service exists because a Commander-in-Chief, regardless of political party ideology, remains under constant threat.
However, in recent years America's top law enforcement agency has had a series missteps that have become front page news. These PR disasters have caused many leaders in government and longtime veteran agents to question the agency. They wonder if the agency can still accomplish its overall mission.
'No-No' To Off-Duty Reindeer Games
Sex. The Achilles heel has destroyed the professional and personal lives of many within modern society, that is unless your name is 'Clinton'. However, for the Secret Service and its history of run-ins with the world's oldest profession, they are not so lucky.
Then, an agent was caught in a child prostitution sting in 2015:
Secret Service officer Lee Robert Moore was fired after Delaware State Police arrested him in a child predator sting. He was caught sending naked pictures of himself to a detective posing as a 14-year-old girl.  In March 2017, Moore pleaded guilty in a Florida court to one count of enticement of a minor to engage in sexual activity and for attempted transfer of obscene material to a minor.
Children?  HTF did he get through the vetting process?
When in Rome…or was it Amsterdam?
In 2014, three Secret Service agents were sent back to the US after a night of drinking in Amsterdam. One of them was found passed out in the hallway of his hotel and was reprimanded along with two other agents who were his drinking companions. The agents were part of a detail in the Netherlands ahead of then-President Barack Obama's visit.
What happened in Columbia, did not stay in Columbia:
Nine agents left or lost their jobs as the result of a prostitution scandal in Colombia. Several agents were there ahead of then-President Barack Obama's trip to attend the Summit of the Americas. The agents hit the clubs of Cartagena for a night of drinking that ended with them bringing women back to their hotel rooms. One of the women asked for money but an agent refused to pay her, leading to local police getting involved and the incident making international headlines.
You're on the clock protecting the President; this is not shore leave!
The Trump Missteps
L
ess than 100 days into the Trump presidency and the Secret Service has committed multiple self-inflicted wounds.
Perhaps the biggest story of Secret Service SNAFUs was from a senior agent who was not willing to serve, nor take a bullet, in her duties of protecting the President:
A senior U.S. Secret Service member suggested she would not take a bullet for President Trump in an October post on Facebook.

Kerry O'Grady said she would rather do "jail time" than take "a bullet" for Trump — who is a "disaster to this country," she wrote in a post obtained by The Washington Examiner.

She also endorsed Democratic challenger Hillary Clinton for president.

In her post, O'Grady acknowledged that expressing her political beliefs on social media is a violation of the Hatch Act. The act prohibits executive branch members, excluding the president, vice president and other designed officials, from making partisan statements.

O'Grady serves as a the Secret Service agent in charge of the Denver district, where she helps coordinate presidential trips to the area.
Think O'Grady would have said this of Obama? You know the answer.
But then there was another issue with the Secret Service, and we covered that story.
Are people still trying to get to the bottom of Hillary Clinton's email issue? Let's hope.

One source says this may have been orchestrated by the Clintons.

The theft appears to have everything to do with Argentieri as a supportive investigator for Hillary Clinton's private email server.

Evidence of the specific targeting is transparent within the eye witness stories that a car pulled up, a passenger exited the vehicle – went directly to Agent Argentieri's vehicle, broke in, took the back pack and walked away quickly.

The thief knew exactly what they were looking for, this wasn't a random heist of convenience."
Any middle school teacher knows all laptops need to be properly locked and secured. Particularly, a classified laptop!
What could ANYONE want to do with any of THOSE items?
Next on the Secret Service "Never Do This" list is leave the kids alone!  Don't act like your teenager!
Two Secret Service agents, assigned to protect Donald Trump III, President Trump's 8-year-old grandson, face an internal investigation after it became learned that they took selfies with the boy while he was sleeping.

The incident reportedly took place last weekend when the agents were driving the boy from Westchester County, New York, where the Trump family has an estate, to Manhattan. Trump III was sleeping in the car when the agents began to take selfies with him.

The boy woke up and was "freaked out," as the source described it. Upon return to Manhattan, he told his mother Vanessa Trump, who shared her concerns with his father, Donald Trump Jr.
Would you want someone, anyone, doing this to your kids? Then don't!
The U.S. Secret Service requested $60 million in additional funding for the next year, offering the most precise estimate yet of the escalating costs for travel and protection resulting from the unusually complicated lifestyle of the Trump family, according to internal agency documents reviewed by The Washington Post.

Nearly half of the additional money, $26.8 million, would pay to protect President Trump's family and private home in New York's Trump Tower, the documents show, while $33 million would be spent on travel costs incurred by "the president, vice president and other visiting heads of state."

Trump has spent most of his weekends since inauguration at his Mar-a-Lago resort in Florida, and his sons have traveled the world to promote Trump properties with Secret Service agents in tow.
Thus far the Trump are in the White House, Trump Tower, and Mar-A-Lago on the weekends. Pretty standard locales.
The Obama's however, were flying off to Palm Springs, Aspen, Spain, Africa, Jamaica, or Hawaii for every Christmas (well…he was going back to his childhood home with his maternal family, perhaps that one is understandable).
Jonathan Tran scaled multiple fences and was captured near an entrance on March 10, authorities say. President Trump was in the White House at the time.

The Secret Service's Office of Professional Responsibility will recommend specific punishment for the individuals involved within a few weeks, a source told CNN.

When the 26-year-old Tran jumped the fences, at least one alarm went off, yet he still was not apprehended for at least 16 minutes. "The response to the alarm was lacking," a source previously told CNN.

Tran was carrying a backpack when he climbed the first 10-foot fence.
Alone, undeterred, with a backpack, for 16 minutes…INSIDE the White House!  What 'worst case scenario' can anyone think up?
And earlier this week…yep!  It's 'SEX' again!
An agent was arrested for solicitation in a Maryland hotel:
A Secret Service agent on Vice President Mike Pence's detail has been suspended from official duties after meeting a prostitute at a Maryland hotel. One law enforcement source says the agent was caught after police saw him exiting the hotel.

The police responded to a call from the hotel manager who became suspicious of activity in one of the rooms. The source said this was not a sting.

The agent was arrested and was charged with solicitation.
Question:  Are agents not allowed to use eHarmony?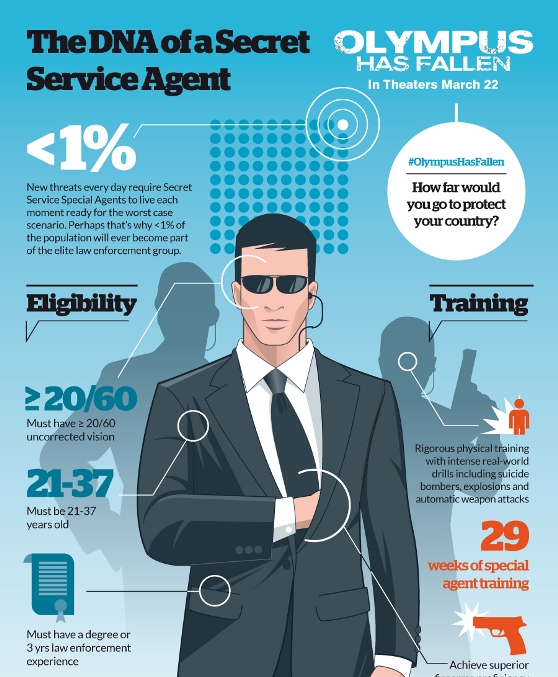 Or…reference Luke 12:48.  The Secret Service is tasked with arguably the most burdensome task required of American law enforcement:  the around-the-clock protection of the Chief Executive and his immediate family.  With the continual threats of rogue nations, terrorist entities, or lone wolf nuts the Secret Service has to always be on-the-ready 24/7/365.  Since 1900 there have been four major direct assaults on a sitting president:  two were assassinated (McKinley and Kennedy), one survived getting shot (Reagan), and the other was not struck (Ford).
We never hear about their successes, but their failures are always front-page news.  As the IRA once boasted after the 1984 Brighton Hotel bombing:  "Today we were unlucky, but remember we only have to be lucky once.  You will have to be lucky always."
Or perhaps the best advice came from Spock in the classic Star Trek episode 'Enemy Within':
"You haven't the right to be vulnerable in the eyes of the crew. You can't afford the luxury of being anything less than perfect.  If you do, they lose faith and you lose command."