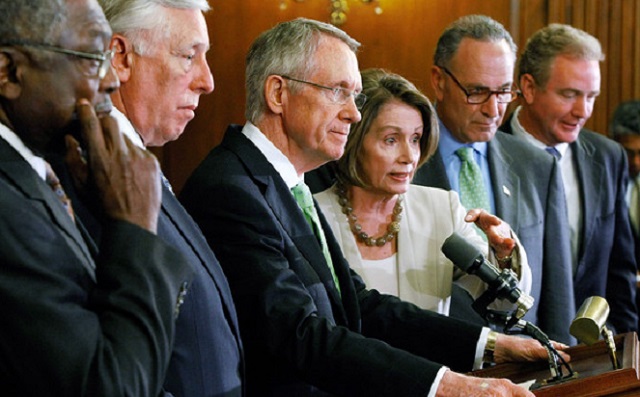 2. Nancy Pelosi: Scalise is dead?
"Our hearts are broken over the assault that was made, really, on all of us…but personally heartbroken over the dea…ah, at what happened to Steve Scalise, our colleague."
Pelosi appeared to begin to say Scalise's "death," when he is very much still alive, but being treated for his heinous injuries.
She made the comments to reporters at the Capitol Hill Thursday.
"Our thoughts and prayers are with him and Matt Mika," she added, referring "as they continue with their, the care that they need, but also as we do pay tribute to them, identify with them." "Use all of our energy, just like sports," she continued, and all your energy for them to get well. We all have to pray and identify with their concern."
The MedStar Washington Hospital Center released a statement updating the condition of the grievously injured congressman. "Earlier today, Congressman Steve Scalise underwent a second surgery related to his internal injuries and a broken bone in his leg," the statement read. "He remains in critical condition, but has improved in the last 24 hours. The Congressman will require additional operations, and will be in the hospital for some time," it added. "At the request of the family, we will continue to provide periodic updates."