Is this the Next Power Family of DC?
To say Bruce/Caitlyn Jenner is full of surprises is the understatement of the decade.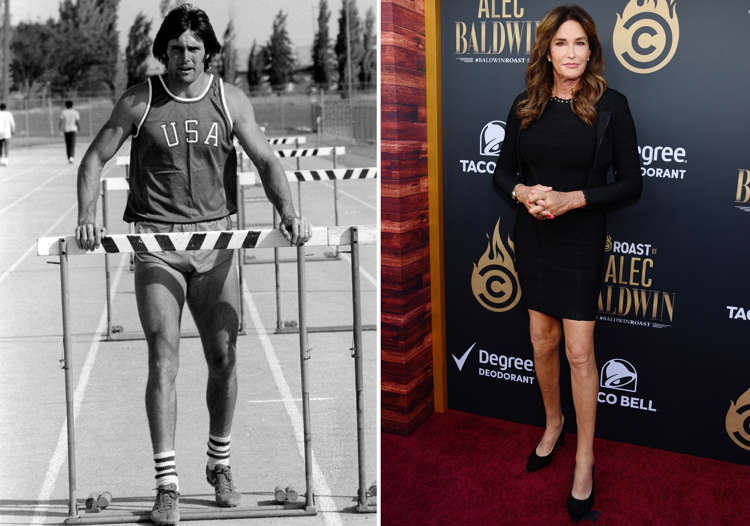 Jenner has lived two lives, and both rather successfully.
Former Olympic champion, and former 'Z-list' celebrity, Caitlyn Jenner revealed that she is considering a run for U.S. Senate from California. And much to the chagrin of the LGBTQ community, Caitlyn would run as a Republican.
The East Bay Times reported:
The Olympic gold medalist and transgender rights activist is considering a run to be California's next U.S. Senator, she said in a New York radio interview on Sunday.

"I have considered it," Jenner said. "I like the political side of it."

Jenner, a lifelong Republican, said she would decide whether to run in "the next six months or so."

"I gotta find out where I can do a better job," she said. "Can I do a better job from the outside, kind of working the perimeter of the political scene, being open to talk to anybody? Or are you better off from the inside? And we are in the process of determining that."

The earliest Jenner could run would be 2018. Incumbent Senator Dianne Feinstein, a Democrat, hasn't said whether she's running for re-election, and no prominent Republicans have stepped up for the race so far.

Party leaders aren't dismissing the idea. "I think she'd make a strong Senate candidate," Jim Brulte, the chairman of the California Republican Party, said in an interview. "She's a well-known individual with fairly strong conservative policy positions." He said he hasn't talked to her about running.

Still, Jenner would come to the race with broad name recognition, a crossover appeal with some Democrats, and a built-in national fan base who'd likely be willing to contribute to her campaign.
A 'Different' Kind Of Candidate.
If Jenner does throw her hat into the ring, she would break the traditional mold for sure. 
Beyond being an admittedly proud Conservative-Republican, she supports President Donald Trump. Caitlyn is a non-denominational Christian, who supports the 2nd Amendment and remains openly pro-life.  Needless to say, Caitlyn's views dos not sit well with most in today's progressive society:
There were signs from the beginning that Jenner might not be the perfect role model for the trans community.

During her Diane Sawyer interview, she talked about being a Republican, an unusual affiliation among transgender people in the U.S.

And in September, she shocked many in the gay community when she told Ellen DeGeneres that she's a traditionalist on many issues but that if the word "marriage" is that important to those fighting for marriage equality, she "can go with it."

Not surprisingly, that didn't sit well with many in the LGBT community.
.@Caitlyn_Jenner: "It was easy to come out as trans. It was hard to come out as Republican." #BigTentBrunch #RNC pic.twitter.com/K8jspe49UP

— Carly Mallenbaum (@ThatGirlCarly) July 20, 2016
But Not So Fast ACU!…
Jenner also warns she would continue to be an active voice, unafraid to speak her mind.
As USA Today reported last year at the RNC Convention:
Though President Obama's administration has made strides for the trans community, Jenner's political views have much to do with the fact that her father served in the military, "and if my dad knew what was going on in this country when he fought so hard, I think he'd be very disappointed." She continued: "Because of that, I feel like our best hope to get back to a constitutional government… is a Republican Party… I'm not giving up on this country. I'm not giving up on this constitution. I want jobs for everybody."

But Jenner showed that her Republican views don't interfere with her social activism. She spoke about the absurdity of North Carolina's bathroom laws ("I haven't used a men's room in a year and a half. I follow the rules. I never flush a feminine product down the toilet."), about how she came out to her kids ("God said, 'Let's give this one the soul of a female and see how he does.'") and explained that she wants more conservatives to change the way they think about LGBTQ issues. "I think the Republican Party needs to understand. They need to know people who are trans."

If Jenner could tell the official Republican nominee one thing, "I would tell Donald that there are people out there that have been marginalized for so many years… It's about the next generation coming up. We have to provide a safe environment for them."
Jenner has vowed to vehemently defend the LGBTQ community.
She further vowed to 'clarify' her position on gay marriage. And, she supports gay/transgender ability to openly serve in the military.
In addition, the San Jose Mercury News reports:
The transgender celebrity Jenner has vowed to challenge President Donald Trump over issues involving the gay, lesbian, bisexual and transgender community as she joins one of the country's most divisive debates.

"I'm coming after them," Jenner said Wednesday night in San Francisco as part of the Commonwealth Club of California's Good Lit series. "I will do it publicly. If he messes with us I will come after him. If he does stuff like that I will call him the most anti-LGBTQ president we've had."

Jenner, 67, was addressing an executive order that Trump signed Thursday on the National Day of Prayer that paves the way for churches and other religious organizations to become more active politically. But the order was scaled back from an earlier version that could have allowed people to claim religious exemptions in order to discriminate against the LGBT community.
Not The Only Kardashian
Caitlyn Jenner is not the only member of the Kardashian clan looking to make the move from the entertainment industry and into the political foray.
Recall that modern urban philosopher Kanye West announced on MTV in 2015 that he intended to run for President in 2020:
He seems to be serious, as far as anyone can take Kanye as 'serious.'
"As soon as I said that, it was like, 'Wait a second, we would really be into that, because actually if you think about it, he's extremely thoughtful. Every time he's ever gotten in trouble, he was really jumping in front of a bullet for someone else. He's probably the most honest celebrity that we have.' I didn't approach that because I thought it would be fun. It wasn't like, Oh, let's go rent some jet skis in Hawaii. No, the exact opposite. I sit in clubs and I'm like, Wow, I've got five years before I go and run for office and I've got a lot of research to do, I've got a lot of growing up to do."

West went on to pitch himself as a DC outsider. "I hate politics. I'm not a politician at all. I care about the truth and I just care about human beings. I just want everyone to win, that's all I can say, and I think we can," he said in the interview.
So what is his platform? What policies will Kanye be championing?
New York Daily News got the answer…to their chagrin:
The outspoken rapper talked about his plans to run for president in 2020 during a recent interview with BBC radio host Annie Mac.

"When I talk about the idea of being president, I'm not saying I have any political views," he told Mac. "I don't have views on politics, I just have a view on humanity, on people, on the (the) truth. If there is anything that I can do with my time to somehow make a difference while I'm still alive, I'm all for it."