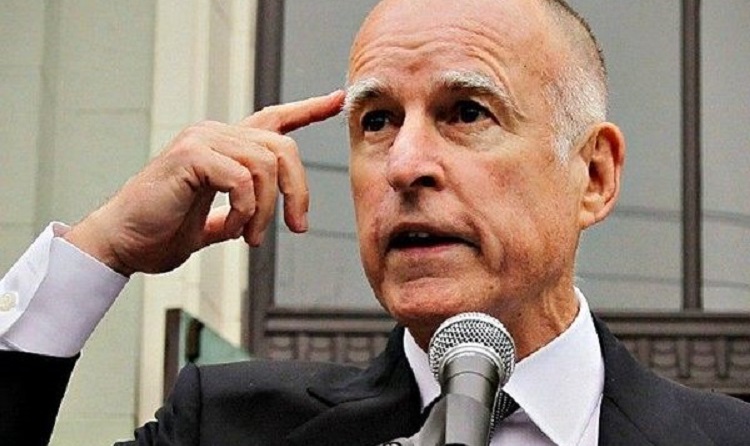 Dissecting Democrats' BRUTAL Beating in CA Primaries
The Democrats have come to the conclusion that their infamous "blue wave" failed to materialize. But the news is far worse than expected.
Democrats pinned their hopes on a strategy born of California politics. For those who aren't quite sure what California politics means, allow me to explain.
California is the disproving ground of Progressive ideas and dogma. These are the people who tax their people's air. Yes, in California what is available to most citizens of the world for free is taxed the moment your doctor slaps your ass.
So if California taxes your ass, you must know they tax everything else.
And when California isn't taxing you, they are making your life miserable in other ways. For example, they use all their taxpaying citizens' money to take care of illegals. Then they allow illegals to vote, and the illegals promptly ask for more money and demand more rights than the taxpaying citizens. That's what most call a "vicious cycle". However in California, that's considered good politics.
Felony theft in California is theft over $950. So you can steal up to $950 and get the equivalent of a parking ticket. Knowingly give a sexual partner AIDS, and that's no longer a crime. Use the wrong pronounce speaking about somebody sexuality, and you could go to jail.
The list of California lunacy is too long to mention. But Governor Moonbeam's antics may have finally broken the proverbial camel's back.
The blue wave was to begin in America's most Progressive state. However, according to The Hill, things didn't work out as planned.
What the coverage has almost universally ignored is that there was no commanding blue wave of voters for the Democratic Party to unify and win in November. In fact, in nine of the 10 races, the Democratic candidates were squabbling over decidedly inadequate pools of available voters, and the Republicans maintained their traditional majority advantages.
Be still my heart.
But what is the damage, given the Democrats planned their House takeover, based on the results in California?
The article continues,
Here are the final results in the 10 targeted California districts from Tuesday's primary. In the 4th district, Republican Tom McClintock won with 52 percent of the vote, and the GOP on the whole earned 59 percent. In the 10th district, Republican Jeff Denham won with 38 percent, and the GOP earned 52 percent.
One could argue that Republicans didn't outright win. True.
Their combined votes don't bode well for the Democrats, and even the feckless RNC will capitalize on these numbers. But things got better for the Republicans, as the article suggests.
In the 21st district, Republican David Valadao won the race against Democrat T.J. Cox with 64 percent of the vote. In the 22nd district, Republican Devin Nunes won with 58 percent, beating three Democrats and two minor party candidates with a combined 41 percent.

In the 25th district, Republican Steve Knight won with 53 percent, beating three Democrats with a combined 47 percent. In the 39th district, Republican Young Kim won with 22 percent beating a field of 16 candidates, and the GOP earned 54 percent. In the 45th district, Republican Mimi Walters won with 53 percent, beating three Democrats and a minor party candidate with a combined 47 percent.
So those seats appear to be safe at hand.
There were other contests where things shape up well for the Republicans.
In the 48th district, Republican Dana Rohrabacher won with 30 percent, beating a field of 15 candidates including a challenge from a popular former Orange County Republican Party chairman, and the GOP earned 53 percent. In the 50th district, Republican Duncan Hunter won with 49 percent, GOP earned 64 percent, and the best performing Democrat got 16 percent.

In the 48th district, there was a toss-up, and Diane Harkey won 26 percent beating a field of 15 candidates, and GOP earned 48 percent while 4 Democrats combined for 50 percent with the highest, Mike Levin, getting 17 percent.
Those are the numbers. And they don't bode well for the Democrats no matter how you look at them.
The article summarizes the results as follows:
With the clarity that only election results (and not polling or hype) can produce, only one district in California appears like a possible flip. Even that is far from certain. And, the much vaunted rising blue wave of voters assembling to sweep the Democrats to victory in November, well they turned out to be a blue mirage.
Will the Democrats see this as a wake-up call? I doubt it.
Unfortunately for Conservatives you must step on the neck of Progressivism and never let your foot up.
For the few Democrats interested in what's happening to them. In a word: Trump.