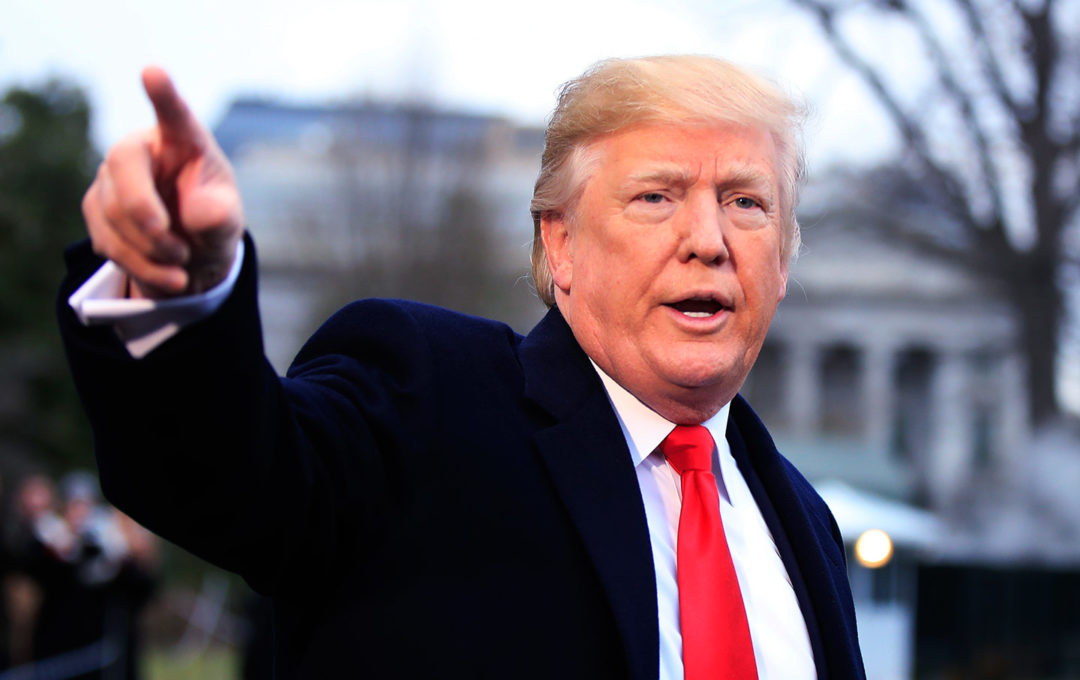 Taxpayers Shelled Out $17M+ on Russian Hoax
The latest "price tag reveal" has Trump seeing red.
The government is racking up the bills faster than democrats can say welfare. Meanwhile, all roads of collusion lead to Hillary.
From day 1, Trump made fiscal responsibility a priority in his administration. Therefore, it's no surprise that the cost of Mueller's witch hunt is a source of contention with the President. In fact, Trump just blasted Mueller's investigation for wasting more than 17M on this ridiculous hoax.
A.P. has just reported that the Russian Hoax Investigation has now cost our government over $17 million, and going up fast. No Collusion, except by the Democrats!

— Donald J. Trump (@realDonaldTrump) June 1, 2018
At this point, Mueller has a better chance of proving aliens walk the earth. Still, democrats refuse to walk away from the Russian investigation.
Fox News elaborates:
The price tag was revealed in a spending report released Thursday by the Justice Department.

About $10 million was spent between October and March, the document states. That includes $4.5 million spent by Mueller's team and another $5.5 million spent by the Justice Department on other expenditures attributable to the investigations.

"The department will continue to dedicate and leverage resources to maintain strong program and financial management controls," the DOJ said in the report. "Management takes its program and financial accountability seriously and is dedicated to ensuring that funds are used in a responsible and transparent manner."

Mueller was appointed special counsel in May 2017 by Deputy Attorney General Rod Rosenstein. Previously, the Justice Department said that during the May-September 2017 period, the investigation cost nearly $7 million – bringing the grand total to date to $17 million.
All Roads Lead to Hillary
All along we at the Black Sphere speculated that this Russian story was concocted to cover up the widespread misconduct of top-ranking democrats. Over and over again we've uncovered the tidbits that prove our theory.
From the FISA memo to the fake Russian bots taking over Twitter, dems tried to spin the narrative in their favor. Never has proof of Trump-Russia collusion surfaced. However, Hillary's ties to Russia emerge repeatedly.
This time, we learn that a Russian lobbyist had a personal relationship with the two-time loser.
Breitbart sheds a little more light.
In recently released testimony before the Senate Judiciary Committee, a key participant at the June 2016 meeting at Trump Tower with President Trump's son Donald Trump Jr. said that he "knows" Hillary Clinton and has a personal relationship with her that dates back to the late-1990s.

Besides describing a direct connection to Clinton, Russian-born Washington lobbyist Rinat Akhmetshin also testified that he "knew some people who worked on" Clinton's 2016 presidential campaign.

Akhmetshin was one of the participants at the June 9, 2016 Trump Tower meeting that has been the subject of much news media coverage related to unsubstantiated and collapsing claims of collusion with Russia. All meeting participants generally agree the confab focused largely on the Magnitsky Act, which sanctions Russian officials accused of involvement in the death of a Russian tax accountant, as well as talk about a Russian tax evasion scheme and alleged connections to the Democratic National Committee.

Trump Jr. previously explained that he took the meeting thinking it was about "opposition research" on Hillary Clinton and was disappointed that it wasn't.

Last week, Breitbart News reported that email transcripts and other information disclosed in Akhmetshi's testimony reveal a significant relationship between the lobbyist and the controversial Fusion GPS firm that produced the infamous, largely discredited anti-Trump dossier.

The Russia collusion conspiracy was sparked by the dossier produced by Fusion GPS, which was paid for its anti-Trump work by Trump's primary political opponents, namely Clinton's 2016 presidential campaign and the Democratic National Committee (DNC) via the Perkins Coie law firm.

Now it has emerged that in his testimony, Akhmetshin related a personal connection to Clinton via attorney Ed Lieberman, whose late wife Evelyn previously served as Clinton's chief of staff when she was First Lady. Evelyn Lieberman also served as Bill Clinton's deputy chief of staff, and famously transferred Monica Lewinsky out of the White House to the Defense Department.
Funny, in Hillary's book What Happened, she never once mentions her ties to Russia. Surely her inappropriate relationships help explain her massive loss.
In other words, this Russian Hoax is wearing thin, and Trump is tired of watching the taxpayers foot the bill for Democrat delusions.