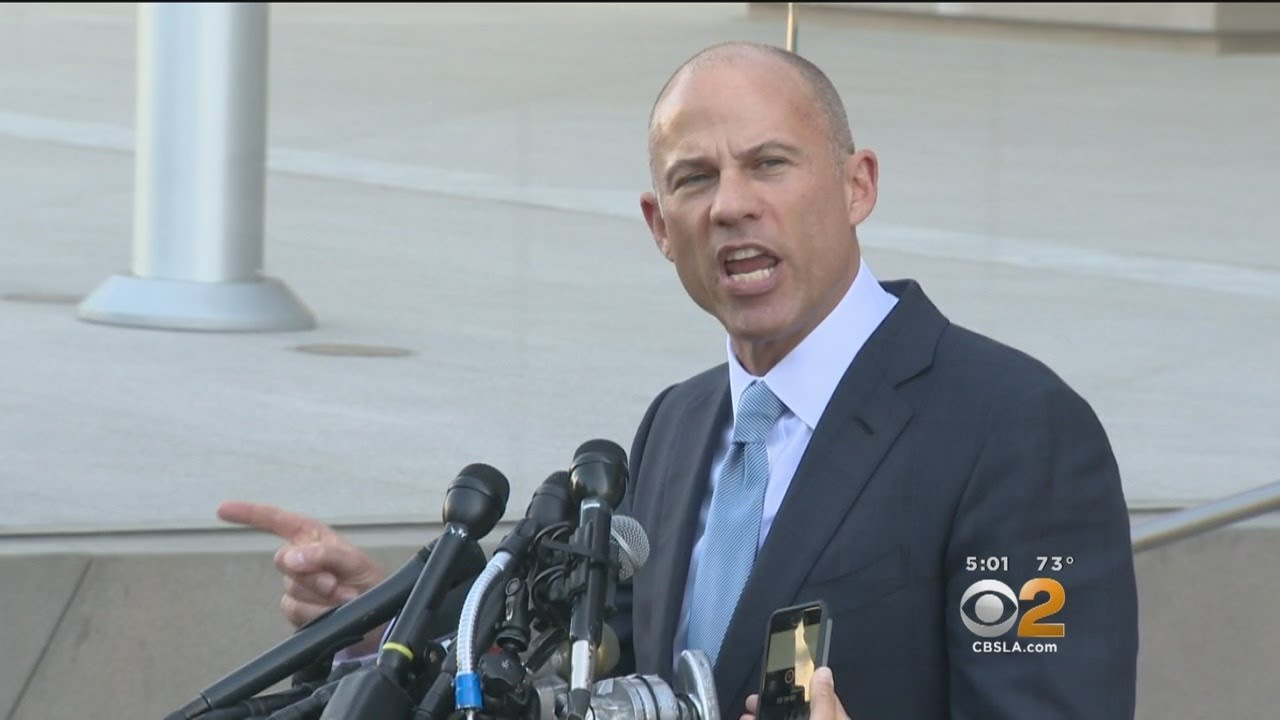 The stories of Christine Blasey Ford and Deborah Ramirez don't hold water; therefore, desperate dems need another Kavanaugh victim.
Obviously the ship is sinking fast. But leave it to a scumbag porn lawyer to come up with a plan.
Michael Avanatti hopes the third time will be the charm.
As MEDIAite explains:
Attorney for Stormy Daniels, Michael Avenatti, earlier this week, claimed to have a client with a third allegation against Supreme Court nominee Brett Kavanaugh. He made the announcement, and tweeted lurid accusations, without offering the identity of the client or any evidence.

ToToday, Avenatti tweeted a name and photo of that client, along with a sworn statement from the alleged victim laying out her serious allegations.day, Avenatti tweeted a name and photo of that client, along with a sworn statement from the alleged victim laying out her serious allegations.
Here is a picture of my client Julie Swetnick. She is courageous, brave and honest. We ask that her privacy and that of her family be respected. pic.twitter.com/auuSeHm5s0

— Michael Avenatti (@MichaelAvenatti) September 26, 2018
The Truth Behind the Ridiculousness
Kevin Jackson hit the nail on the head when he recently addressed victim #2. As Jackson put it:
Let me cut to the chase.
Any Leftist woman in which Brett Kavanaugh came into contact with prior to becoming a successful man is fair game to accuse the man of sexual abuse or assault. This includes women for whom he opened a door, smiled at while passing in the hall, and so on.
If we're to believe this trail of bullcrap, first Kavanaugh "tried" to assault Ford. Then he put his penis the Ramirez' face. Later, he started a rape gang. After which, he personally raped Julie Swetnick. Notice that each victim's story progresses to something even more brutal than the last? The explanation is simple. When the first woman couldn't bring Kavanaugh down, liberal dug their heels in and went for a bigger accusation.
Obviously, the lies were created for one purpose- to undermine Trump.
Desperate Democrats
Kavanaugh spent years on the court of appeals. Yet, none of these women felt the need to come forward with any of these allegations? Clearly, they knew where his career took him.
In fact, Kavanaugh was as good as gold when he penned a statement supporting President Clinton.
Kavanaugh said:
"I think we grossly underestimate how difficult the job [of U.S. president] is." Because of that, he said he believed "it's vital that the President be able to focus on his never-ending tasks with as few distractions as possible."
This republican didn't think Clinton should deal with criminal or civil lawsuits while in office, due to the extreme stress of the job. Apply that same principle to President Trump, and leftists will have to drop the bogus litigation they've wasted all their time on.
Avenatti vs. Trump
Avenatti is trying to avoid the constitution by trying his case in the court of public opinion. Apparently he's disregarded that little clause: "innocent until proven guilty."
That's because Avenatti knows Kavanaugh is innocent. Therefore, he needs smoke and mirrors to create the illusion of an immoral man.
Truthfully, Avenatti hopes a feud with Trump will keep his law practice afloat. Unfortunately, he underestimates his opponent.
Just watch the Twitter war unfold.
"False accusations?" Like those crimes your fixer Cohen pled to? You are an habitual liar and complete narcissist who also is a disgrace as a president and an embarrassment to our nation. You are so inept that your "best and brightest" are Cohen and Giuliani. Let's go.

— Michael Avenatti (@MichaelAvenatti) September 26, 2018
https://twitter.com/haydenblack/status/1045011319605186560
One minute later, @HaydenBlack realized he spoke too soon. Avenatti gained another thousand likes on his tweet. However, social media isn't always right when trying to determine who is winning the debate. Remember when Twitter predicted Hillary's win?