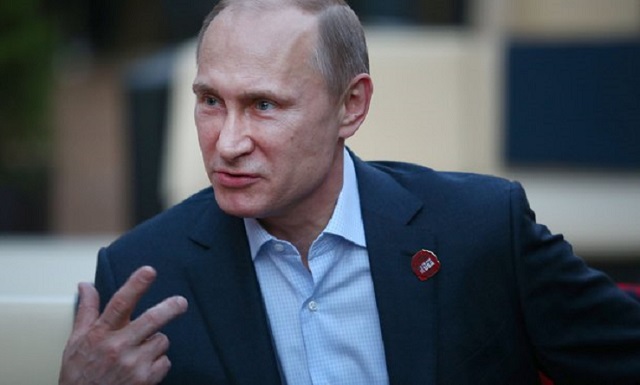 The investigation into Russian collusion has become as laughable as Elizabeth Warren's claim to be an Indian.
And like the Warren case, the more information that emerges, the more Mueller proves he's the real problem.
In a real stroke of irony, Mueller isn't even handling the latest Russian indictment. According to Politico:
The Justice Department has brought its first criminal case over alleged Russian interference in the 2018 midterm elections.
Elena Khusyaynova, 44, a St. Petersburg, Russia-based accountant, was charged in a criminal complaint with conspiracy to defraud the United States for taking part in a scheme to spend in excess of $10 million since the beginning of the year on targeted social media ads and web postings intended "to sow division and discord in the U.S. political system."
Khusyaynova, who is not in U.S. custody, allegedly works for a Russia-based firm that special counsel Robert Mueller's office indicted in February for alleged interference in the 2016 election.
The unsealing of the new charge Friday appears to be a signal that U.S. law enforcement is not letting up in its efforts to investigate, deter and publicize alleged Russian interference in U.S. politics.
Just so we are clear on the crime: a Russian plotted to buy social media ads "to sow division and discord in the U.S. political system."
Was there a magic number that created this indictment?
Had she only considered buying $1 million in ads would she have been indicted? Was the fact that she is Russian have any bearing? Put another way, if she were Polish would we be discussing this?
Further, since when does buying ads constitute a crime? Why not indict her for using coupons at the grocery store? After all, she could have been buying Stoli vodka!
I am curious as well as what type of ads "sow division and discord"? A bit subjective, when you consider the options.
Let's say her ads read, "Vladimir Putin isn't as bad as American media claims". Would that sow discord? Let me make this simple: a Coke ad sows discord with Pepsi!!
Frankly, I'd like to see the ads proposed. Because wouldn't that be a necessary part of this indictment? Proof of the so-called "division and discord".
Because from this vantage point, this indictment looks like yet another frivolous attempt by the Obama-remnant Fed to make Americans believe that the Russians "colluded", where there actually is none.
See if you can guess why this story went away:
Here's what he quoted, from Reuters:
Maria Butina, accused in the United States of spying for Russia, had wider high-level contacts in Washington than previously known, taking part in 2015 meetings between a visiting Russian official and two senior U.S. officials.
The meetings, disclosed by several people familiar with the sessions and a report prepared by a Washington think tank that arranged them, involved Stanley Fischer, then Federal Reserve vice chairman, and Nathan Sheets, then Treasury undersecretary for international affairs.
Butina traveled to the United States in April 2015 with Alexander Torshin, then the Russian Central Bank deputy governor, and they took part in separate meetings with Fischer and Sheets to discuss U.S.-Russian economic relations during Democratic former President Barack Obama's administration.
The two meetings, which have not been previously reported, reveal a wider circle of high-powered connections that Butina sought with American political leaders and special interest groups.
That's right; like all things "Russian collusion", the Russian spent more time with Obamabots than she did with anybody remotely associated with Trump.
In evaluating the impact on our last Presidential Election, I'd list the following ahead of the Russians:
Obama's attempt to stop Trump at all cost using the entirety of the DOJ
Media lies that enabled Democrat Russian collusion ruse
DNC voter registration cheating
Democrat voters voting multiple times
Democrats voting dead people
Allowing illegals to vote
Encouraging illegals to vote
Democrats busing in illegal voters
Democrats stoking racial, gender, religious, sexual identity, and so on division
Democrat Antifa mobs depressing voters and free speech expression
(…about 50 other things)
Russian collusion
No matter how many Russians the Left throws at America, we know what this is about. Mueller's case is over, and has been for some time. Recent developments around Clinton's emails and other crooked FBI agents pretty much put the nail in the coffin.