Democrat Dark Times in the Golden State
Since the 2010 election failed to end the Jerry Brown administration in California politics, the California Republican Party perpetually stalled. This is the CA GOP's fate lately, despite the historic gains throughout the rest of the country over the last eight years.
In that space of time, the 'once' Golden State has been led by liberal Democrat activists downwardly Slouching Towards Gomorrah. California continues to be the epicenter for many misfortunes. Inept politicians, a bankrupt economy, a ravaged middle-class, constant wildfires, out-of-control crime, and a State Attorney General more interest in playing politics than the rule of law, to name a few. Also, California suffers from environmental policies that are destroying agriculture thus threatening America's food supply.
Sadly, the only ones able to oppose the Democrat juggernaut are other Democrats!
But 2018 offers signs of 'hope' for the Party of Reagan.
What is causing this change?  Quite simple, the rise of Asian-American Republicans. More specifically, Asian-American Republican "women"!
A New Era Rises on the Golden State
Opportunities first opened up late 1960s when Paul Bannai and Tom Hom became two of the first Asian-Americans to serve in California's State Legislature. Followed shortly by the tenure of late-US Senator/university scholar S.I. Hayakawa in the 1970s. With that came the services of former-Congressman Jay Kim, late-State Treasurer Matt Fong and late-Assemblyman Nao Takasugi in 1990s.
In the last decade several Asian-Republicans continued playing prominent roles in Sacramento politics.
Former Orange County Assemblyman Van Tran became a Southern California Congressional candidate; former-Assemblyman Dr. Alan Nakanishi is now the Mayor of Lodi, CA, and former Assemblywoman Shirley Horton of San Diego now heads the San Diego Downtown Partnership.
Republicans now look to a new era of Asian-American leaders in Sacramento.
State Assemblyman Vince Fong of Bakersfield was the former District Director to Congressman (Majority Leader) Kevin McCarthy; Orange County Assemblyman Dr. Steven Choi is a college professor the former Mayor of Irvine, CA; and Los Angeles Assemblyman Phillip Chen is a former school board member and competitive martial artist on the US National Wushu Team.
Even more impressive are the Asian-American ladies that are leading the way in California politics!
Saigon-born State Senator Janet Nguyen, a former Garden Grove City Council member and Orange County Supervisor are not to be trifled with.
Nguyen famously stood up against the Democrat majority as they honored the late State Senator/communist radical/Jane Fonda ex-husband Tom Hayden for his opposition to the Vietnam War.
The San Jose Mercury News tells the story:
Nguyen, who fled communist Vietnam with her family and arrived in the U.S. in the early 1980s when she was a young child, is critical of Hayden's anti-Vietnam War activism. Hayden, who died in October, is a polarizing figure in the Vietnamese-American community, as is his former wife, actress Jane Fonda, who was widely accused during the Vietnam War of giving "aid and comfort" to the North Vietnamese enemy.

Hayden was memorialized in the Assembly earlier in the week. So Nguyen rose Tuesday to criticize his radical legacy, speaking first in Vietnamese and then in English. She was told repeatedly by presiding Sen. Ricardo Lara, D-Bell Gardens, that she was out of order.

Nguyen's microphone was turned off, but she continued talking. Lara later ordered sergeant-at-arms officers to escort her out of the room.
In a game of political 'musical chairs', Taiwanese-born former Assemblywoman Ling Ling Chang won back a traditionally 'red' State Senate seat during a heated recall election.  Chang's victory had a secondary effect, California Democrat's lost their irconclad supermajority in Sacramento.
Chairwoman of the Orange County Supervisors, Michelle Steel has been at the vanguard of fighting California's sanctuary city/state laws. An immigrant herself, the South Korean-born Steel continually displays her staunch conservative ideals and strict interpretation of the Constitution.
The Santa Cruz Sentinel learned:
If California isn't technically breaking federal law, it's certainly bending the intent of it, said Michelle Steel, a member of the Orange County Board of Supervisors who proposed joining the federal lawsuit against California.

"We cannot let the state begin cherry-picking which federal laws it decides to follow," Steel said.
Republican National Committeewoman Harmeet Dhillon has been dubbed a Super-lawyer and has become 'the face' of California Republican politics across TV-cable news.
The San Francisco lawyer had a lot to say to Politico:
"Republicans in California are truly the forgotten men and women of America," Dhillon said.

If Dhillon lived in a state in which she could hold elected office, she acknowledges, "I could have more of an impact directly on policies that we all have to live under … but I can't because of our party and where I live.

"So, as a result, I feel that the way that I can contribute to the dialogue and influence policymakers, influence citizens, help change things, is through advocacy," she said. "I consider this to be my job: to weigh in on the issues."
The India-born, Dartmouth educated Dhillon has taken on major cases such as defending the UC Berkeley College Republicans after the cancelling of the Ann Coulter event. She also defended Google memo writer James Damore.
Move Over Olivia Pope, Its "Our Turn" In DC!
Former Assemblywoman Young Kim is the Republican nominee for the 39th Congressional seat to replace her political mentor Ed Royce. The South Korean born and USC educated Kim is a strong conservative. Further, Kim expressed her opposition to changing Proposition 13, Obamacare in its current form, and sanctuary cities. Kim is also a critic of DACA.
Despite the changing demographics of Orange County, and the redrawing of the district in 2010 to make it more competitive, Kim is solidifying her lead in the race.
A fresh poll in a closely watched congressional race in Southern California shows Republican Young Kim with a slight lead despite having been outspent by nearly 5 to 1 by her challenger, Democrat Gil Cisneros.
In one of the biggest campaign news stories of 2018, and 'Stop Me If You Have Heard This Story Already':
Who did you think I was describing?
Elizabeth Heng is everything critics of the Republican establishment claim the GOP needs, all rolled up in a single package.
Her family's story is also one wrought of overcoming tragedy, adversity and challenges. Yet, she's an American success story.
Heng's parents, Chieu Heng, 63, and Siv Khoeu, 64, are refugees from Cambodia. They lived through the Cambodian Civil War and left afterward, meandering through Thailand to Vietnam and back to Cambodia between refugee camps.

Her parents have owned and operated the Rasmey Market in southeast Fresno for 25 years, and Heng worked there every day after school stocking shelves and bagging groceries. When she returned to Fresno last year, her parents still used an old cash register. So she upgraded the registers and logged all the merchandise into a digital system.

Obviously Heng learned the value of education early on. Thus, she was valedictorian of her high school. She went on to study political science at Stanford. There she dipped her hand into politics as the student body president.
Fresno Bee continues:
She returned to Fresno where she and her brothers started a T-Mobile franchise. In the first three years, the franchise grew to 15 locations with 85 employees.

Being a small business owner is what drew Heng to the Republican party. "Instead of focusing on jobs, we were focusing on government regulations," she said.

She lost trust in her representatives in Sacramento and Washington, D.C. and decided to take matters into her own hands. So she moved to Washington, D.C.
Another acolyte of Ed Royce, Heng also decided to throw her hat in the 2018 Congressional race.  However, during the course of the campaign both Facebook and Twitter blocked her from being able to tell her family's story: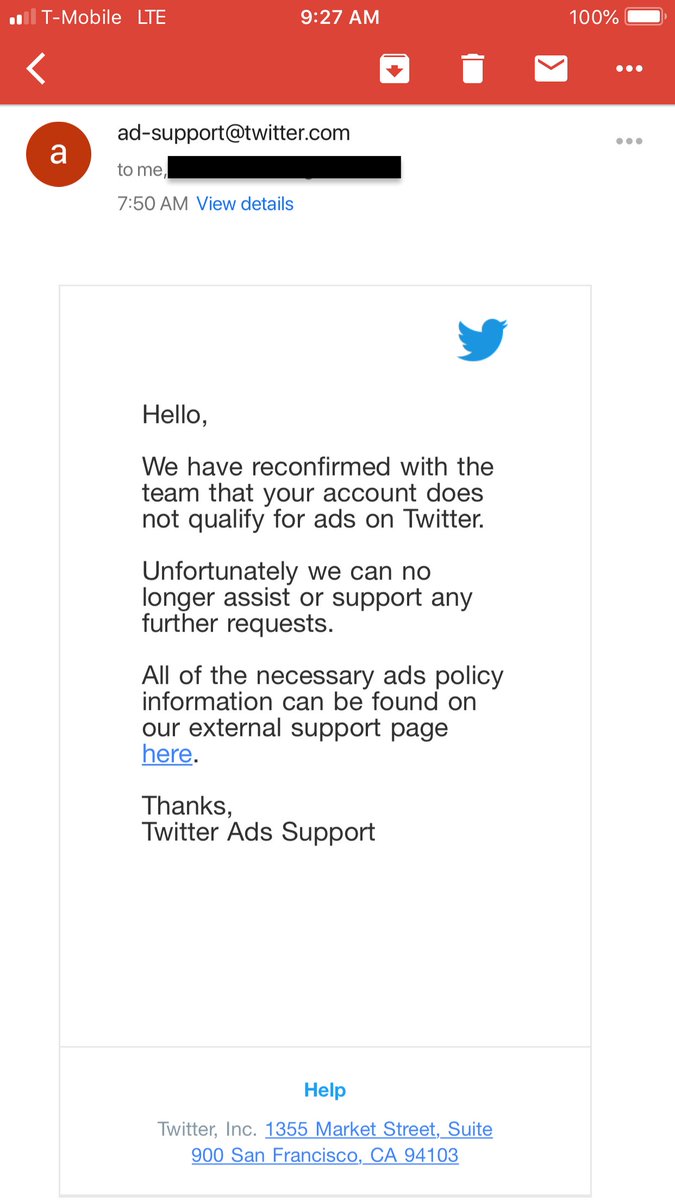 Like so many of these women profiled here, Heng was attacked. However, she didn't cower down. Instead, she fought back:
And received support from some 'very BIG guns':
.@ElizabethHeng is a Republican woman. Her family survived the Communist genocide in Cambodia and came to America. Now Facebook is blocking her story. #StopTheBias https://t.co/gydYw3kwzD

— Kevin McCarthy (@SpeakerMcCarthy) August 6, 2018
In a mea culpa, Facebook told the San Francisco Chronicle:
In a statement emailed to The Chronicle, Facebook said, "Upon further review, it is clear the video contains historical imagery relevant to the candidate's story. We have since approved the ad and it is now running on Facebook."

Even after the ban was lifted, Heng told The Chronicle on Tuesday that she was "angry in a lot of ways."

"It took Facebook five full days to lift this arbitrary ban," Heng said. "What about everybody else who is not able to summon a national wave of support to help them?

"I don't think this would have been an issue if I were a liberal from Los Angeles," Heng said. Facebook's "algorithms are not conducive to conservative and diverse political thought."

Asked whether the controversy has drawn attention to her campaign, Heng, a first-time candidate, answered like a seasoned politician: "Regardless of what happens with Facebook, I'm going to keep fighting for my community. I'm not going to let some liberal tech company stop me."
See the FULL VIDEO here:
Finally Noticed.
Asian-Americans historically possess Conservative traits. They embody a strong work ethic, as well as strong family values.
Asians are know for respect for the rule of law, placing value on academic and personal success, while maintaining a core religious faith.
Again, these are all valued principles that are at the heart of Republican conservativism. So why has it taken over a half-century for the "big-tent party" to fully extend an olive branch?
Historically, Democrat policies sent thousands of Japanese-Americans into internment camps. Further, two Democrat Supreme Court Justices dissented against 'birthright citizenship' guaranteed by the 14th Amendment in United States v. Wong Kim Ark.  These practices are continuing in 2018 by the Progressive Left at top elite academic institutions including:  Yale, Harvard, Columbia, Cornell, UCLA, and Cal-Berkeley by restricting their admissions entrance policies against Asian-American applicants.
The possibility that O.C. could deliver control of Congress to Democrats — a once-unthinkable proposition — appears from the outside like a great dramatic turnaround story. Yes, minorities live here — a majority of us, even! Yes, GOP registration figures are precipitously down from historical heights in the Reagan years.

But the crucial national insight out of the O.C. primary is this: The Republican Party can survive in an increasingly diverse America if it makes Asians "white."

The strategy has worked marvelously well for the Republican Party of Orange County. Contrary to any portrayal as racist troglodytes, the GOP here has proven a pioneer in diversifying O.C.'s politics.

How did the O.C. GOP beat the Democrats in the diversity sweepstakes? Contrary to what President Trump and other xenophobes want you to believe, many immigrants to this country come with skills and ambitions and don't want government handouts. The O.C. GOP has positioned itself as the party of liberty, but also tighter borders and anti-sanctuary for immigrants — successfully tapping into anti-Latino sentiment that plays well with other immigrant communities. In short, they've constructed a new racial cold war.

Democrats don't have any solutions. All they know how to say is "we hate Trump." Obviously that strategy isn't winning elections.
However, Arellano gets this piece of the story correct when he wrote:
…many immigrants to this country come with skills and ambitions and don't want government handouts. The O.C. GOP has positioned itself as the party of liberty, but also tighter borders and anti-sanctuary for immigrants.
Most Conservative Republicans support immigration to this country, when it's done legally.
Women like Michelle Steel, Harmeet Dhillon, Young Kim, Janet Nguyen, Ling Ling Chang, and Elizabeth Heng understand this concept all too well. But natural born liberals like Arellano, or Bernie Sanders, Alexandria Ocasio-Cortez, , Kevin de Leon, Gavin Newsom, and their ilk do not appreciate.
Perhaps that is why there was an attempt by Democrats in the late 1970s to block President Gerald Ford from resettling Asian-Americans in California.