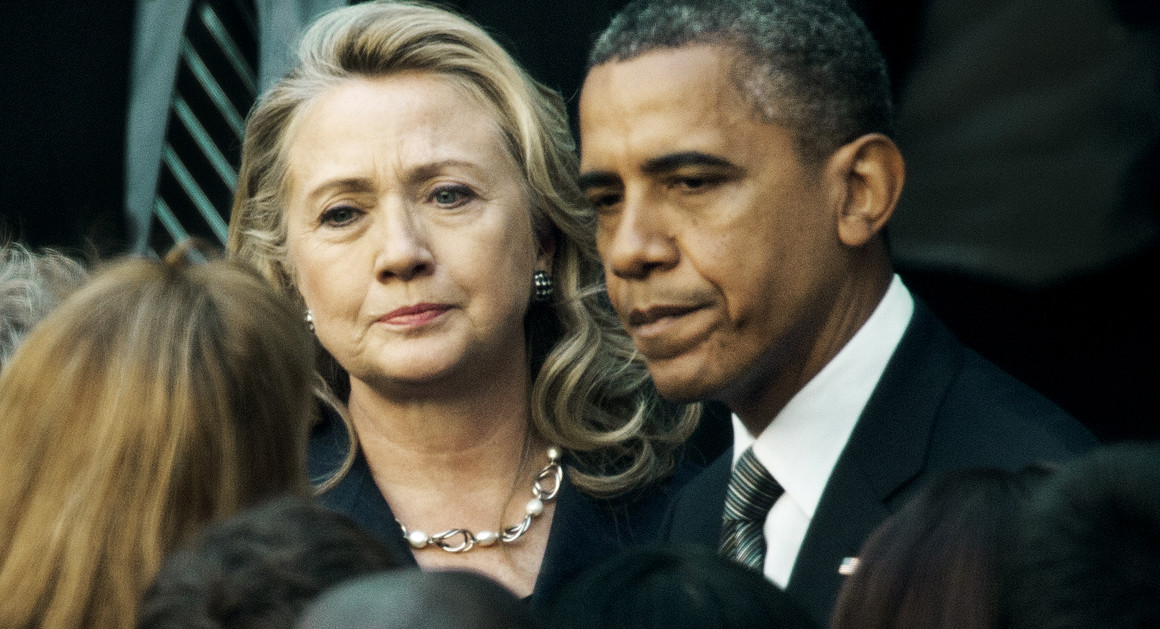 Apparently the Clinton's aren't as popular as they believe. Lucky for them, a technician still screens their mail on a regular basis.
Wednesday morning yielded quite the frenzy. The New York State FBI, the Secret Service and the New Castle Police department are investigating an IED (improvised explosive device) found at the home of Bill and Hillary.
This isn't the first IED recently mailed to the liberal elite. Monday, a similar device showed up in the mailbox of George Soros. Both the Clintons and Soros live in suburbs of New York.
In another breaking announcement, we learned that a separate IED was mailed to Obama's office.
Whodunit
It's hard to venture a guess at who the mastermind behind these explosives might be. Clearly, Soros is one of the most-hated liberal figure heads world-wide. His native country, Hungary, created a hostile media campaign against him. Soros is despised throughout Eastern Europe. And here in the United States, pretty much anyone with an ounce of sanity despises the man.
Soros donates billions of dollars to create mobs and stir up violence through his "Open Society Foundation". Ironically, the foundation now seeks to paint Soros as a peace-seeker.
HAARETZ elaborates:
"In this climate of fear, falsehoods and rising authoritarianism, just voicing your views can draw death threats," Open Society Foundations said in a statement. "George Soros deplores violence of any kind, and urges politicians across the political spectrum to tone down their rhetoric."
Obviously, violence is never the answer. However, Soros bankrolls ruthless brutality all the time. In fact, as we previously reported, Soros donated more than $30 million to #BlackLivesMatter. I hate to sound crude, but there is truth to that age-old adage- you reap what you sow.
As for Obama and the Clintons, there isn't exactly a short list of suspects there, either. These people have a list of enemies long enough to fill a New York City yellow pages. And it's too early to rule out the possibility that the left created this distraction to garner sympathy for their fast-sinking ship.
Consider this, if we're looking for a bomber, we won't be talking about a caravan or a Russian hoax or a host of other issues plaguing the democratic party. Still I have to wonder, what will liberals blame this on? The typical gun control response won't help eliminate pipe bombs.
UPDATE
CNN evacuated while live.
USA Today reports:
Shortly after 10 a.m., Poppy Harlow and Jim Sciutto were forced to leave the Time Warner building while anchoring and sharing breaking news of suspicious packages sent to the Clintons and Obamas.
Live on air, what sounds like a fire alarm can be heard. Staffers are seen walking out of the building in the background. Then, Harlow interrupts a source to say they'll need to take a break because of the fire alarm.
Later, Harlow and Sciutto called in from the street to update viewers on their status after walking down six flights of stairs out of the building. Sciutto tweeted there was an "explosive device" sent to the office. Harlow, while trekking across Manhattan with staffers, said she believed all of her CNN colleagues evacuated safely.
Sciutto said the package did make it inside the building, but was flagged during a routine screening. He shared an image of a "containment vessel" heading to the office by truck. At least one street outside of the office was blocked to traffic.
Still Developing
Obviously this story is still developing. Check back for more updates as they become available.