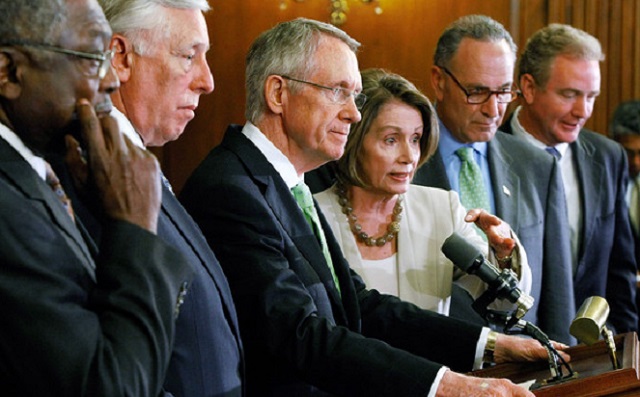 From the Bible:
He that is without sin among you, let him first cast a stone at her.
And they which heard it, being convicted by their own conscience, went out one by one, beginning at the eldest, even unto the last: and Jesus was left alone, and the woman standing in the midst.
When Jesus had lifted up himself, and saw none but the woman, he said unto her, Woman, where are those thine accusers? hath no man condemned thee?
She said, No man, Lord. And Jesus said unto her, Neither do I condemn thee: go, and sin no more.
If Jesus spoke those words to the US Senate Judiciary Committee and not the Pharisees, those Senators and the mainstream media would have been 'chucking rocks' at the prostitute.
As humans. we are all guilty of our own sins. However, Congress does not believe in penance, but instead believes in bribing victims with taxpayer funded payoffs.
Yet, in the midsts of some of the most vile accusations imaginable, Democrats in Congress employ the politics of personal destruction on US Supreme Court nominee Brett Kavanaugh.
Judge Kavanagh's appointment fiasco is just one of many examples over the last 40+ years of gross miscarriages of justice organized by the Democrat leadership.
Robert Bork, Clarence Thomas, the Florida 2000 Election, the filerbustering of conservative federal judicial nominations, the Hurricane Katrina effect, sabotaging the Fast-N-Furious investigations, using the IRS targeting of conservatives, stonewalling the Benghazi hearings, using the Mueller probe in monkeywrenching the Trump Administration, and allowing the liberal DC bureaucratic "Secret Society" commit acts of sedition against the country.
Let's air some of the dirty laundry of many key Democrats.
Delving beyond 'stained blue dresses', 'Sheets', 'Carlos Danger', or 'Pocahontas', let's examine a few on-topic events that leading Democrats would rather the American people forget.
All roads on Democrat scandals seem to eventually lead back to Ted Kennedy, even a decade after his death.
Long before Chappaquiddick, the sole surviving son of the of the Kennedy brothers life was plagued with scandals.
Ted Kennedy attended the prestigious Milton Academy during his high school years. And though his grades were not good enough for Harvard, he got in anyway.
While at Harvard, other students helped Kennedy by taking his tests for him. But, they got caught and everyone was expelled for violating the 'Honor Code'.
After Harvard, Kennedy served in the U.S. Army on a shortened two-year stint. He never fought in the Korean War, and with his father's influence as well as that of his U.S. Senator war-hero brother's assistance, Teddy re-entered Harvard.
Ted's acceptance to the University of Virginia's School of Law was controversial among faculty and alumni due to his Harvard scandal. Nevertheless, Kennedy completed law school 1959. Beyond working on his brother's 1960 presidential campaign and a minor stretch as a Massachusetts Assistant District Attorney, Ted was setup to fill his brother's U.S. Senate seat in a 1962 special election. Kennedy indeed "won" the seat, where he served for the rest of his life.
Ted Kennedy's DC tenure was a myriad of drunken sexual scandals that have gone beyond legendary and into myth.
For example, what happened at La Brasserie Restaurant in the Summer 1985.
Former Republican Connecticut state legislator Kevin Rennie wrote in the Hartford Courant:
One night three decades ago, Sen. Edward M. Kennedy. D-Mass., and his admiring protege Sen. Christopher J. Dodd, D-Conn., reportedly took their dates to a fancy Washington, D.C., restaurant, La Brasserie. Plenty of alcohol had been consumed.
When the meal was coming to an end, the two women accompanying the senators repaired to the ladies' room. A waitress, Carla Gaviglio, was summoned to the private dining room by two members of the world's most deliberative body.
In a lightning strike, Kennedy allegedly picked up Gaviglio and threw her on the table, knocking plates and other items to the floor. He reportedly lifted her up again and put her on top of Dodd, who was seated in a chair. Kennedy then engaged in an attack that continued until another employee entered the room and joined Gaviglio in screaming, causing others to enter the room.
Oh, those high-spirited U.S. senators. They had gone out on the town in our nation's capital and created a new dish, the waitress sandwich. Why does anyone wonder why the victims of such attacks remain silent for so long? The power is all on one side. Few were inclined 30 years ago to call what happened that night an assault. Certainly no one was going to be punished. Instead, it was given a name to turn it into a joke.
Kennedy and Dodd would each be elected to four more terms in the Senate. They would be hailed as champions of liberal causes.
There was the also the incident that happened in the Easter weekend 1991.
Ted Kennedy with his youngest son Patrick J. Kennedy were present at the family's Palm Beach compound when nephew William Kennedy Smith was accused of raping Patricia Bowman.
People Magazine gave an account of the event:
(Michele) Cassone says Patrick asked her if she wanted a drink, and then left to pour her a white wine. "Ted," she remembers, "was very drunk, and Patrick and I had a nice buzz on." Left alone in the living room when Teddy, too, disappeared, Cassone heard talk and laughter in another part of the house but never saw anyone. It was only when Ted reappeared that Patrick's visitor began to feel uncomfortable. As she and Patrick sat chatting, the Senator reportedly walked back into the living room without his trousers; as Cassone tells it, he seemed to be wearing only a long-tailed shirt. "I got totally weirded out," says Cassone. Ted "didn't say anything," she says. "He just looked at Patrick. I said, 'I'm out of here. I'm leaving.' "
Instead, Patrick suggested that they sit on the seawall. After putting on his trousers, Ted joined them. The three, says' Cassone, talked about the ocean, and about "the importance of family." Soon afterward, Cassone reports, "The Senator was making things sound strange. It wasn't exactly innocent, and Patrick was getting edgy."
By Cassone's account, the two extricated themselves from Teddy and then took a walk on the beach, where they kissed a bit. "It was innocent stuff," she says. "I said. 'I just met you. There are diseases in the world. It's time to go home.' " The obliging Patrick walked Cassone to the driveway, where she saw a man leaning into the door of a car, apparently saying goodnight to someone. Between 4:30 and 5 A.M., she drove away from La Guerida—never suspecting, she says, that any sort of sexual assault had taken place.
Some people CAN successfully go through life, "Fat, Drunk, and Stupid." 
This was the man that dared impugned the character, intellect, and integrity of Robert Bork, and handed the Democrats a political weapon that they have used repeatedly over the decades.
BTW, Mary Jo Kopechne was unavailable for comments.
Di-Fi Going Bye-Bye?
Another liberal icon of the US Senate is Dianne Feinstein. She rose to prominence in the aftermath of the Moscone-Milk assassinations in 1978, becoming Mayor of San Francisco. The event is viewed by many as the root of Feinstein's zealous anti-gun crusade.
Unknown to most, Senator Feinstein's husband is Democrat billionaire investor Richard Blum. Their corporate and political dealings have crossed paths on many occasions.
As San Francisco Chronicle has noted:
Such questions have surfaced again in the wake of the $600 million military contract won by EG&G Technical Services, a new division that URS purchased in 2002 from the well-connected Washington, D.C., investment firm the Carlyle Group .
Carlyle is a $14 billion buyout firm whose associates and advisers include former President George Bush, former British Prime Minister John Major and former Securities and Exchange Commissioner Arthur Levitt. As part of EG&G's sale price, Carlyle acquired a 21.74 percent stake in URS — second only to the 23.7 percent of shares controlled by Blum Capital.
Mr. Blum is notorious for his close investment ties with China.
A 1997 Los Angeles Times article first shed light:
In 1992, when Feinstein entered the Senate, Blum's interests in China amounted to one project worth less than $500,000, according to her financial disclosure reports. But since then, his financial activities in the country have increased.
In the last year, a Blum investment firm paid $23 million for a stake in a Chinese government-owned steel enterprise and acquired sizable interests in the leading producers of soybean milk and candy in China. Blum's firm, Newbridge Capital Ltd., received an important boost from a $10-million investment by the International Finance Corp., an arm of the World Bank. Experts said that IFC backing typically confers legitimacy and can help attract other investors.
Senator Is Warned of China Overtures
Already, federal investigators have detected that the Chinese government might attempt to seek favor with Feinstein. Last year, she was one of six members of Congress who received warnings from the FBI that China might try to improperly influence them through illegal campaign contributions. There is no evidence that Feinstein received such contributions.
Speaking of 'China", in one of the most under-reported scandals of 2018, Senator Feinstein's longtime chauffer was a Chinese spy!
The San Francisco Chronicle reported:
"Dianne was mortified," said our source, who spoke to us only on condition he not be named. Besides driving her around when she was in California, the staffer also served as gofer in her San Francisco office and as a liaison to the Asian American community, even attending Chinese Consulate functions for the senator.
According to our source, the intrigue started years earlier when the staffer took a trip to Asia to visit relatives and was befriended by someone who continued to stay in touch with him on subsequent visits.
That someone was connected with the People's Republic of China's Ministry of State Security.
Not only a key Senator on the Judiciary Committee, but Feinstein also serves as the lead Democrat on the Senate Intelligence Committee! Senator, you were warned!
Now just breaking we are learning that leaking of Dr. Ford's name to the media did come from Senator Feinstein's office! Further tarnishing the reputation of her 50-year career.
SF-DA.  CA-AG.  US Senator.  President?  (How did you start)?
California's junior Senator has big ambitions.  However, intellectual common sense seems to be a rarity, as one of Kamala Harris' first political Tweets demonstrated. She protested over criminal illegal immigrants being deported for being 'criminals':
It's outrageous the administration is saying anyone who might have committed a crime qualifies for deportations.

— Kamala Harris (@KamalaHarris) February 23, 2017
The information came nearly decade before her run for San Francisco District Attorney:
Assembly Speaker Willie Brown, continuing his rush to hand out patronage jobs while he retains his powerful post, has given high-paying appointments to his former law associate and a former Alameda County prosecutor who is Brown's frequent companion.
Brown, exercising his power even as his speakership seems near an end, named attorney Kamala Harris to the California Medical Assistance Commission, a job that pays $72,000 a year.
Harris, a former deputy district attorney in Alameda County, was described by several people at the Capitol as Brown's girlfriend. In March, San Francisco Chronicle columnist Herb Caen called her "the Speaker's new steady." Harris declined to be interviewed Monday and Brown's spokeswoman did not return phone calls.
Harris accepted the appointment last week after serving six months as Brown's appointee to the Unemployment Insurance Appeals Board, which pays $97,088 a year.
The catch, longtime political power broker Willie Brown has been married to Blanche Vitero since 1958, and the two have never divorced.
Perhaps the most annoying senator on the entire committee is Richard Blumenthal, the second-wealthiest person in the US Senate.
This was a man who touted his combat service as a US Marine in Vietnam, except this was a farce.
The Wall Street Journal learned:
Richard Blumenthal, the Democratic Senatorial candidate from Connecticut, is in trouble this week for lying about having fought in Vietnam. The former Marine reservist admits he "misspoke" on several occasions about his military service and is otherwise unapologetic, but the revelation has thrown open a race that Mr. Blumenthal appeared to have in the bag.
Even CNN called him a liar after reporting Blumenthal had FIVE previous draft deferments:
"Falsus in uno, Falsus in omnibus?"  Look in the mirror Senator Blumenthal!
Oh on a side note, Blumenthal and his wife 32 years Cynthia (Malkin) Blumenthal (of the Malkin New York real estate dynasty) started dating when she was 16 years old…and he was 31!
No Democrat or journalist should ever question Judge Kavanaugh coaching girls basketball ever again!
Crazy Mazie
Longtime Democrat Senate back-bencher Mazie Hirono has been getting a lot of press in the past weeks. But she is not doing her side a lot of favors with her atrocious antics.
Not surprising since the Hawaiian senator has a history of not being the brightest bulb in the chandelier.
According to a 2002 New York Times story, the then-Lt. Governor's "ineptitude" led to the downfall of Democrat politics in the Aloha State for nearly a decade:
A sign of the Democrats' discontent could be seen on Thursday night in Waipahu, a largely working-class Filipino suburb of Honolulu that has always voted reliably with the Democrats. But nearly a thousand residents of Waipahu showed up at the high school gym for a raucous rally for Ms (Linda) Lingle, who has been hammering the Democrats for mismanagement of the government and an array of corruption scandals.
Ms. Lingle, 49, a former mayor of Maui who lost the governorship to Mr. Cayetano by a narrow margin four years ago, appears poised to reap the benefits of the voters' unhappiness. She is in some ways an unlikely candidate for dragon-slayer — a divorced Jewish Republican from the mainland who supports abortion rights. But analysts say that, because of the Democrats' ineptitude and the lackluster campaign of her opponent, Ms. Hirono, the race is Ms. Lingle's to lose.
Lingle defeated Hirono 52%–47%, becoming Hawaii's first female governor. She was also the first Republican to hold that office since 1962.
Then the Senator even had the gall during the testimony of Dr. Christine Blaisey Ford to send out campaign fundraising email requests. Hirono later called this "an error".
here come the fundraising-off-Kavanaugh-hearing emails — less than 30 minutes into opening remarks, this one from @maziehirono: pic.twitter.com/AOTEghweoG

— Kate Bennett (@KateBennett_DC) September 27, 2018
Always the opportunist, Hirono has made many unwise comments that could be deemed libel. She could face reverse-sexual harassment and reverse discrimination claims.
Hawaii Senator Mazie Hirono has been quietly continuing her practice of asking every federal judiciary nominee whether they have ever been accused of sexual misconduct for months now. And to anyone who would criticize her for it, or for her other pointed questions about their commitment to civil rights, Hirono has just two words: "F*** them!"
In aninterview with NPR, Hirono, a Democrat, said her line of questioning isn't to stoke the fires of partisan politics but to vet judges who "care about individual and civil rights."
"If that's considered liberal, as opposed to what I call justice and fairness, as I am wont to say, f*** them!" Hirono said.
Yet the DC Political establishment dares to question Judge Kavanaugh's judgement and temperament.
Oh Chuckie!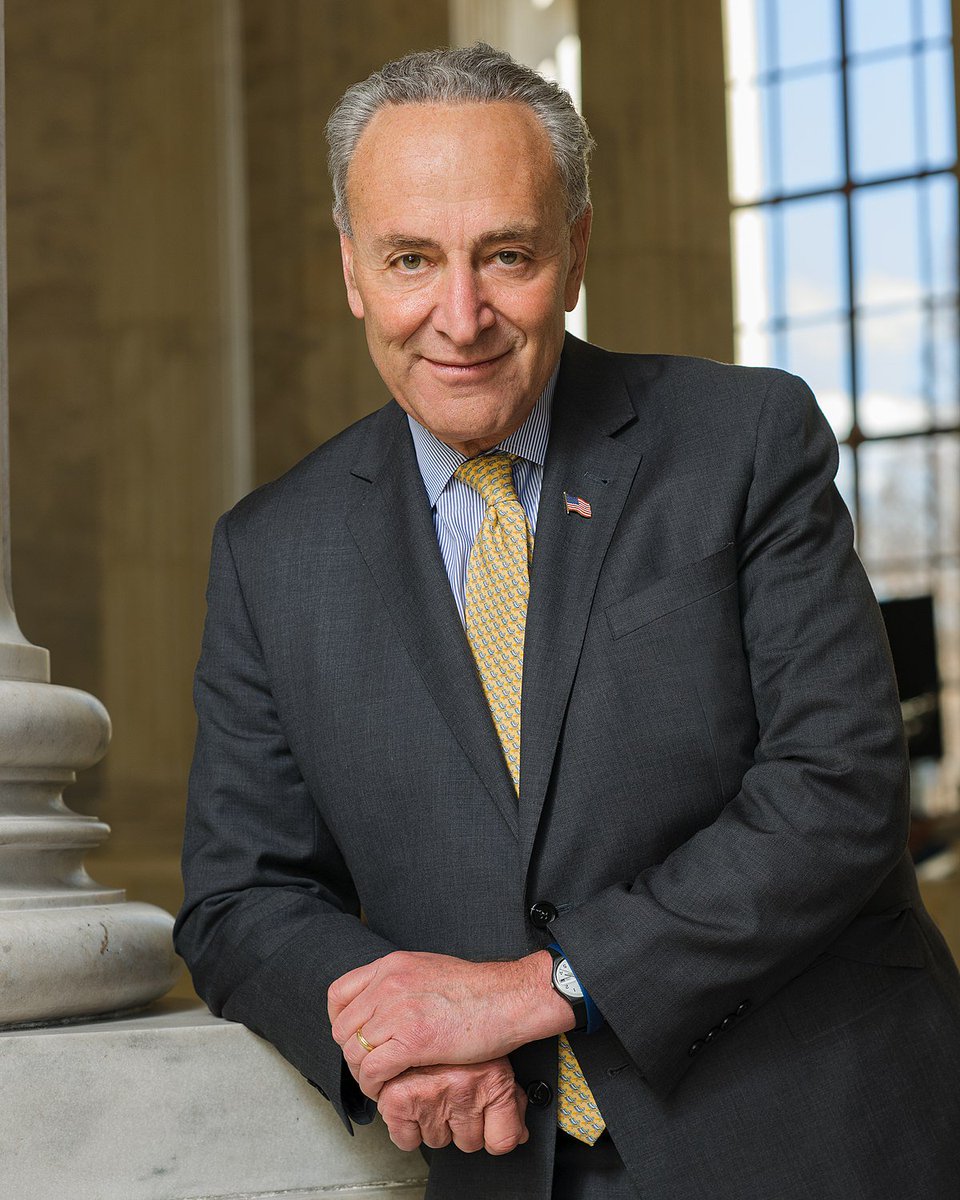 Last December Senate Minority Leader Chuck Schumer was the victim of a falsified sexual harassment allegation.
How did they know the complaint was fake?
A draft legal document accusing Senate Minority Leader Chuck Schumer of sexual harassment is a forgery, the woman purported to be his accuser told NBC News on Tuesday night.
The woman said that the allegations are false and that she has asked police to investigate.
The apparent smear, which was first reported by news website Axios, took the form of a fake legal document alleging inappropriate behavior by Schumer toward a former staff member.
"It was a phony allegation, forged, false from start to finish," said the longtime Democratic senator from New York. He did not answer a question ABOUT WHO HE BELIEVES MAY have drafted the document.
It is nice Senator Schumer was given the "presumption of innocence" as outlined in the 4th and 5th Amendments.
Unfortunately, Senator Schumer does not believe those same rights should be afforded to Judge Kavanaugh.
Senator Double-Standard
Fellow New York Senator Kristen Gillibrand found herself in a similar situation.  It was reported a year ago of the Senator's third-hand connections to the sex-slave cult Nxivm.  However, the Washington Post rushed in to help separate fact from fantasy:
More than 10 years ago, Gillibrand's father, attorney and lobbyist Doug Rutnik, worked very briefly with Nxivm (that's pronounced "nex-ee-um," if you are wondering), a marketing and life-and-work seminars organization that experts generally refer to as a cult. Rutnik spent a few months doing legal and lobbying work for the company and then quit.
Nxivm co-founder and head Keith Raniere was arrested by federal authorities Monday. He is accused of running a sex slavery ring within the group. The feds allege not only that female "slaves" needed to, er, service Raniere, but also that a number were branded with his initials in public ceremonies. "Smallville" actress Allison Mack is involved, as are Sara and Clare Bronfman , the daughters of the late Canadian multimillionaire businessman Edgar Bronfman Sr.
Then the "scandal" began to pick up traction in the right-wing media. And then the Slate – progressive Slate! — jumped on it as well, with a story titled "The Only (Alleged) Sex-Slave Cult Story You Need to Understand Kirsten Gillibrand's Weakness as a 2020 Candidate."
How nice of the cornerstone of mainstream news to clear all of that up.  Yet, did not afford the same courtesy to Judge Kavanaugh on the 'rape gangs' allegations.
Take Your Filthy Hands OFF Her!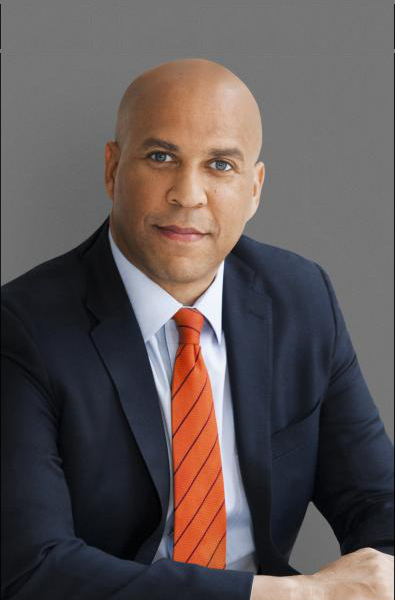 Spartacus was also a little handsy in high school.
Cory Booker admitted in 1992 that he accosted and groped a drunk friend.
Booker confessed in the Stanford Daily:
New Year's Eve 1984 I will never forget. I was 15. As the ball dropped, I leaned over to hug a friend and she met me instead with an overwhelming kiss. As we fumbled upon the bed, I remember debating my next "move" as if it were a chess game. With the "TOP GUN" SLOGAN ringing in my head, I slowly reached for her breast. After having my hand pushed away once, I reached my "mark." Our groping ended soon and while no "relationship" ensued, a friendship did. You see, the next week in school she told me that she was drunk that night and didn't really know what she was doing. While she liked me a lot, she said she just wanted to be friends.
So what Judge Kavanaugh is accused…Senator Booker actually did!  Why has no one has called for the Senator's recusal from the Judiciary Committee or resignation from the Senate!
Uncle Bernie…WTF?
One would think it was a bad Larry David skit from SNL, but communist-loving Socialist Bernie Sanders once wrote a 'rape fantasy' story in 1972 ('printable' sections are below):
A man goes home and masturbates his typical fantasy. A woman on her knees, a woman tied up, a woman abused.
A woman enjoys intercourse with her man — as she fantasizes being raped by 3 men simultaneously.
The man and woman get dressed up on Sunday — and go to Church, or maybe to their 'revolutionary' political meeting.
Have you ever looked at the Stag, Man, Hero, Tough magazines on the shelf of your local bookstore? Do you know why the newspaper with the articles like 'Girl 12 raped by 14 men' sell so well? To what in us are they appealing?
Sanders spokesman Michael Briggs made quick spin in a 2015 CNN interview:
Michael Briggs, Sanders' newly minted campaign spokesman, said the article was a "dumb attempt at dark satire in an alternative publication" that "in no way reflects his views or record on women."
"It was intended to attack gender stereotypes of the '70s, but it looks as stupid today as it was then," Briggs told CNN.
"When Bernie got into this race, he understood that there would be efforts to distracts voters and the press from the real issues confronting the nation today," the spokesman said. "He is determined to run a campaign that takes on the big problems facing the American people and not a campaign of salacious gossip and innuendo."
Imagine if the Judiciary Committee had read that poem instead of beer games and fart jokes on Judge Kavanaugh's calendar?
Senator Patrick Leahy had the nerve to grill Judge Kavanaugh over his drinking habits.  Ironically when not occupied with roles in Batman movies, the Senator from Vermont has had a past reputation of being fond of the drink too.
Critics have pointed to Senator Leahy's January 2010 speech criticizing the US Supreme Court's Citizens United v. FEC decision as an example of Leahy being inebriated on the Senate Floor:
Perhaps it explains Leahy's poor decision-making during the Iran-Contra Hearings in the mid-1980s.  Leahy was removed from the Senate Intelligence Committee over providing confidential investigation information to reporters.  The New York Times reported in 1987:
The Senate Intelligence Committee said today in a statement that after seeing a Jan. 8 broadcast on the NBC "Nightly News" about the Iran-contra report, Mr. Leahy had immediately called Senator David L. Boren, an Oklahoma Democrat and chairman of the committee, and offered to resign. The statement said that offer was accepted. A Controversial Issue
At the time, widespread speculation in Washington was that a Republican had leaked it to help the Administration. Leahy Describes His Motives
Senator Leahy said his motivation in allowing John Dancy, an NBC reporter, to read sections of the document was to prove that it actually was full of gaps and not ready for release. He said he had shown the NBC News reporter an early draft and had not intended for it to be used for a news broadcast.
This was not the first time Leahy was careless with classified material.
In October 1985, he was being interviewed by then-CBS News reporter Maria Shriver and revealed top secret communications intercepts that were being used to track the terrorists who hijacked the cruise ship Achille Lauro.  Additionally, Leahy was responsible for disclosing details of a 1986 mission to overthrow Libyan dictator Muammar al-Gaddafi.
These are the reasons the good Senator has earned the unflattering moniker, "Leaky Leahy".  But the Democrats contend that it is Judge Kavanaugh who has the 'credibility problem'.
Hey! 

#MeToo

!
All sexual assault allegations are not created equal. Just ask Karen Monahan.
The ex-girlfriend of the #2 at the DNC, Minnesota Attorney General Candidate, and Congressman Keith Ellison has been adamant about her claims violent sexual assault.  Monahan has even posted hospital records onto Twitter as evidence of one of Ellison's assaults in November 2017.
@MSNBC @CNN @CBSNews
Here is one of my Dr visits stating the abuse that occurred.
It amazes me the measures people have to take for their humanity to be validated. #metoo pic.twitter.com/7J0U5qwH4n

— Karen Monahan (@KarenMonahan01) September 18, 2018
Yet very few in the mainstream media are listening, distracted by uncollaborated allegations at a swim party in 1982.  However, CNN did report:
The allegations by Monahan have also received a re-airing coming as they do amid accusations of sexual assault from a California professor named Christine Blasey Ford directed at Supreme Court nominee Brett Kavanaugh. The Ford allegations deal with an alleged incident at a party 35 years ago in which she says Kavanaugh laid on top of her and attempted to pull her one-piece bathing suit off. Kavanaugh has categorically denied the charge. Negotiations are ongoing to get Ford in front of the Senate Judiciary Committee sometime next week to tell her story. Kavanaugh has already agreed to testify.
Republicans have cried foul about the coverage disparity between the Kavanaugh allegations and those aimed at Ellison — insisting that the only obvious difference between the two cases is that Ellison is a Democrat and Kavanaugh is a Republican.
Polling conducted by the Minneapolis Star Tribune and Minnesota Public Radio last week suggests that voters in Minnesota want more information about the alleged incident. Almost six in 10 said they didn't know if they believed Monahan's accusations about Ellison. A roughly equal number said they believed her accusations (21%) and said they didn't believe her (22%). Lingering doubts about what actually happened — and whether Ellison is culpable — do seem to be dragging down the congressman; he had a narrow 5-point edge over a little-known Republican in the attorney general's race in that same poll.
Meanwhile, Monahan claims the Democrat Party has launched a campaign to discredit, smear, threaten, and isolate her.  So much for the "Party of Women's Rights."
"Do As We Allege, Not As We Have Done!"
These are but a few of the 'dirty little secrets' of the Washington power elite.  As shown these are not secrets nor speculative rumors.  Perhaps this adds further credence to Senator Lindsay Graham's eruption during the recent hearing.