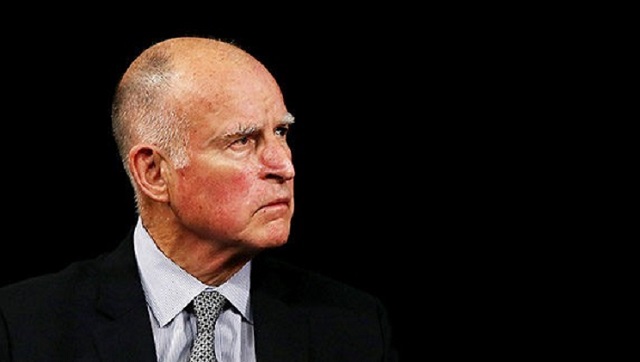 Next, they bog us down with petty squabbles over Presidential authority.
Then, self-promoting news reporters. And finally (for now), the Florida 2000 recount reboots in 2018.
Meanwhile, California burns.
Statewide wildland fires map for Sunday, November 11. #CampFire #WoolseyFire #HillFire #EdenFire #MountaineerFire pic.twitter.com/KjAyOY31uk

— California Governor's Office of Emergency Services (@Cal_OES) November 11, 2018
As previously reported last January, California finds itself gripped by another series colossal wildfires.
What makes this conflagration so different is the speed and the destruction in such a short period of time.
In other words, California is getting easier to burn.
Areas of smoke from the #CampFire will continue to affect much of NorCal over the next few days. Air quality will be unhealthy at times. #CAwx pic.twitter.com/WhAlzUhfwA

— NWS Sacramento (@NWSSacramento) November 12, 2018
The town of Paradise is nestled in northern California. The mountain community is famous for being one of several sets for Gone with the Wind. Also, this quaint CA town provided the setting for the late-1980s TV-series Paradise, that starred actor Lee Horsley.
Because of Democrat neglect, the entire town of 26,600 has been completely wiped out.
A recent Villanova University study found there are about 7 million homes in fire-prone areas in the West, more than 10 times the 600,000 or so that were present in 1940. That includes nearly 2,000 homes in Folsom and about 4,600 in the greater Sacramento region. Environmental scientists believe 1.2 million more could be built in the highest-risk areas statewide between 2000 and 2050.
The same bucolic landscape that earned Paradise its name can magnify the effects of natural disasters, Cal Fire spokesman Rick Carhart said. Paradise is built atop a ridge, with canyons descending on either side. Carhart said fires that reach the bottom of canyons have every intention of climbing back to the top. Those kinds of geographic features are present in many foothill towns, where development continues to push dense housing deeper into rural areas.
The infrastructure necessary for housing also brings dangers. Overhead power lines have been cited or suspected as the cause of some of California's most deadly wildfires, prompting PG&E to try pre-emptive outages when high winds kick in. At this point, Henke said, house hunters should view future blazes as inevitable when buying in places such as the Sierra Nevada foothills and Central Valley.
But Paradise is not the only iconic California community ablaze…
Celebrities Flee Malibu!
#WoolseyFire #Malibu Please Continue to Evacuate & Drive Safely. We will continue to bring #LASD Personnel & Resources pic.twitter.com/mcVRZ9xzZ1

— LA County Sheriffs (@LASDHQ) November 10, 2018
The entire 12,000-strong population of Malibu, which stretches 27 miles (43.5 km) along the Pacific Ocean in Southern California and up into the Santa Monica mountains, was placed under mandatory evacuation on Friday as the Woolsey fire exploded overnight.
Malibu and Calabasas are home to hundreds of celebrities and entertainment executives attracted by its ocean views, rolling hills and large, isolated estates. Current and former residents include Barbra Streisand, Tom Hanks, Judd Apatow and Britney Spears.
Residents posted pleas on social media for help evacuating horses and other large animals, while long lines of traffic clogged the only coastal highway in and out of Malibu.
The University is warning faculty and staff not to report to work unless they are critical support personnel or designated by their supervisor.
The campuses issued Shelter-in-Place orders early Saturday morning, as the Woolsey fire burned nearby. The orders have since been lifted and the university community is free to move about but are urged to stay vigilant as spot fires may continue to appear.
Friday night, flames from the Woolsey Fire were visible from campus but staff said multiple fire strike teams were in place to protect students and faculty.
After a brief period of light winds today, expect another round of Santa Ana winds expected Sunday morning through Tuesday. Peak winds each morning through early afternoon hours. Here is a graphic for Sunday's expected gusts. Thanks to all the firefighters! #WoolseyFire #cawx pic.twitter.com/d19q3mx1AG

— NWS Los Angeles (@NWSLosAngeles) November 10, 2018
Once deemed "one of the safest cities in America", Thousand Oaks has had a horrendous week.
The contentious midterm elections brought changes to the city council, then had back-to-back tragedies of the nightclub killings and the encroaching fires.
USA Today updates on the reeling community:
That chaos targeted Ventura County and the Conejo Valley with an intensity that seemed unfair because it was.
As people across the region struggled to make sense of the brutal spraying of bullets, 95,000 people were pushed from their homes by the Woolsey and Hill fires.
"It's random. It doesn't make sense. A man snaps and he kills 13 people," said Thousand Oaks Mayor Pro Tem Rob McCoy who spent part of Thursday at a reunification center where families waited to find out if their loved ones died at the Borderline.
As he prepared for a vigil Thursday, McCoy learned his family needed to evacuate their home because of the Hill Fire. Friday morning, he visited evacuation centers to meet others chased from their homes.
"I could see it on the faces of folks, they were tired. The one thing I noticed with everybody is they were pulling together," he said. "We've been visited by absolute misery in the last couple of days. The sense of community is even stronger."
No Water For You!
As previously reported last May, the California Water Commission rejected proposals to build new water storage facilities to relieve a drought stricken California.  Now Governor-elect Gavin Newsom is doubling down on this insanity.
According to the Modesto Bee:
The State Water Resources Control Board honored a request by Gov. Jerry Brown and Governor-elect Gavin Newsom for 34 days to work out voluntary settlements with irrigation districts in the Northern San Joaquin Valley, which are under pressure to divert less water so salmon populations can rebound in rivers.
Wednesday, the state board voted 3-0 to postpone approval of a water quality control update for the Sacramento-San Joaquin delta that's fiercely opposed by water districts, agricultural interests and communities that rely on water from the Tuolumne, Stanislaus and Merced rivers.
The governor and Newsom asked for the one-time extension Tuesday in what some called an historic letter, which would allow current negotiations to progress and "result in a faster, less contentious and more durable outcome."
Delta protection and environmental groups have cast aspersions on voluntary settlement agreements as "backroom deals" that, in their view, have historically allowed water districts and their agribusiness customers to evade water quality or environmental objectives.
That is correct!
As the state burns, the Governor(s) have placed a higher priority on fish, and loony, environmental science above people.
Not to be outdone, the San Francisco Board of Supervisors recently voted to cutoff its own water supply out of spite against the Trump Administration. But California voters rejected a ballot initiative to fund the construction and upgrading of new water storage facilities.
To add to the irony, the Northern California 'Camp Fire' is rapidly approaching the town of Oroville, the site of where excess rainfall in 2017 led to the nearby dam to fail and $1 billion in repairs.
It is all quite The Divine Comedy, if so many people were not suffering so extremely.
https://www.instagram.com/p/BqDOMy5Fz69/?utm_source=ig_embed