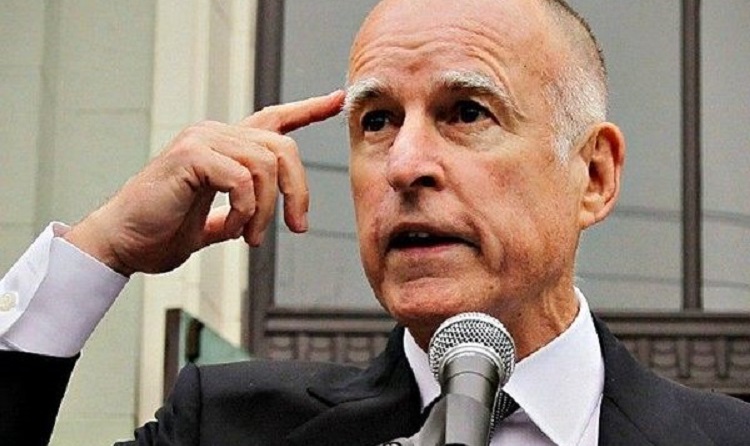 For the Good of the Republic?
These are the times that try men's souls. The summer soldier and the sunshine patriot will, in this crisis, shrink from the service of their country; but he that stands by it now, deserves the love and thanks of man and woman.—Thomas Paine
California should NOT be allowed to take part in the 2018 midterm elections.
As President Trump tweeted:
From the California's Secretary of State Office down to the precinct grassroots, the state's voter rolls have been tainted and corrupted for a long time. Alarm bells should have gone off when Judicial Watch warned that 11 counties had more registered voters than voting age residents.
The group says the number of registered voters was between 102 percent and 144 percent higher than the actual number of people of voting age, depending on the county.

It broke down its findings by county like this: "Imperial (102 percent), Lassen (102 percent), Los Angeles (112 percent), Monterey (104 percent), San Diego (138 percent), San Francisco (114 percent), San Mateo (111 percent), Santa Cruz (109 percent), Solano (111 percent), Stanislaus (102 percent), and Yolo (110 percent).

"The group's findings come from official voter registration records, but it says some numbers differ now. When it contacted Los Angeles County in June, its total number of registered voters stood at 144 percent the total number of voting-age residents.

A 2012 Pew Research study found around 2.75 million people were registered to vote in multiple states and more than 1.8 million deceased people were still registered to vote.

But Judicial Watch says California is in violation of the National Voter Registration Act. The group said it may sue the state if it doesn't clean up its voter rolls.
Despite this willingness of some to look the other way, Los Angeles was caught in 2016 trying to imitate Chicago.
CBS2 compared millions of voting records from the California Secretary of State's office with death records from the Social Security Administration and found hundreds of so-called dead voters.

Specifically, 265 in Southern California and a vast majority of them, 215, in Los Angeles County alone.

The numbers come from state records that show votes were cast in that person's name after they died. In some cases, Goldstein discovered that they voted year after year.

Across all counties, Goldstein uncovered 32 dead voters who cast ballots in eight elections apiece, including a woman who died in 1988. Records show she somehow voted in 2014, 26 years after she passed away.

It remains unclear how the dead voters voted but 86 were registered Republicans, 146 were Democrats, including Cenkner.

The Los Angeles County Registrar told CBS2: "We remove 1200 to 2000 deceased records from the database per month."

But the news station checked all of the dead voters from LA County on the Registrar's website and found 212 of the 215 were still registered and eligible to vote in next month's presidential primary election.

As Goldstein reports, it was all supposed to change after the hanging chads incident in Florida in the 2000 presidential election. Congress passed the Help America Vote Act in 2002, which mandated sweeping reforms, including a statewide voter registration system that would eliminate ineligible voters.

But California is the only state that's still not compliant with the act. Secretary of State Alex Padilla hopes to have it compliant later this year.
They Can't Cheat If It's A Blowout.
The reality of California's statewide voter registration is that the number of dead voters would not be enough to affect a statewide race. However it could be the difference maker in a local, or even a close legislative race. This has happened before.
In 2014, KFSN-TV reported:
The long-shot candidate for Congress has increased his lead over incumbent Democrat Jim Costa. The latest numbers give Republican Johnny Tacherra a boost.

It's still a 50-50 split, but with the latest figures from Merced County, Tacherra now leads Costa by 741 votes, out of more than 80,000 votes counted so far. Tacherra led Costa by 736 votes on election night.

Congressman Costa issued a statement saying he was confident that once all the votes are counted, he will continue having the privilege to represent the people of the Central Valley.

1,500 Merced County votes are still to be counted. There are 22,000 votes yet to be counted in Fresno County. About 4,000 of those are believed to be in the 16th district.
But it would be for nil.
In the end, Costa proved he is still Central California's political teflon stalwart, defeating Tacherra in Costa's narrowest victory to date. However, the final count was rattled with a voter ballot controversy–a favorite tactic of Democrat operatives repeated used in many major campaigns over the last decade.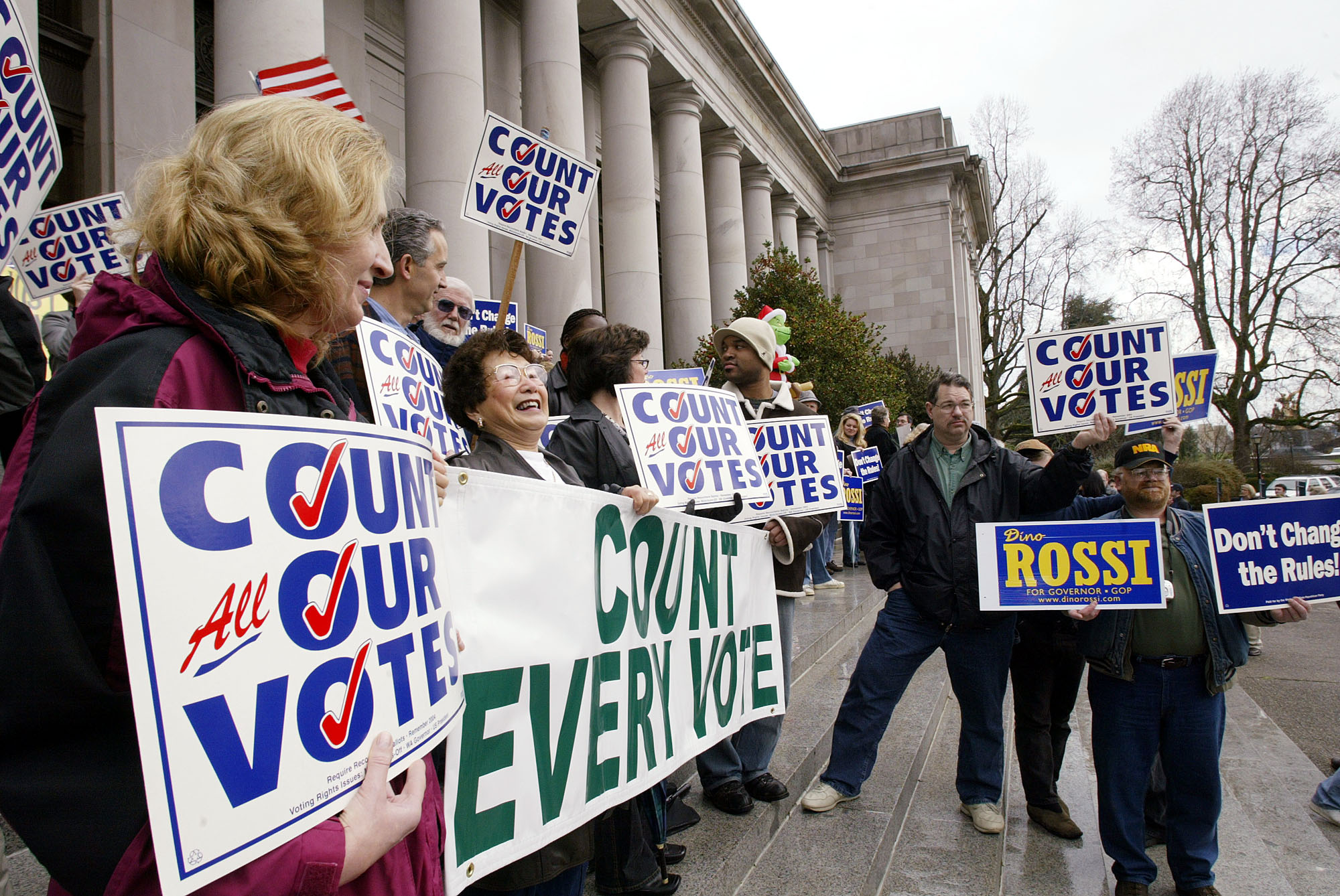 Here are a couple of infamous examples:
The 2004 Washington State gubernatorial candidate Dino Rossi was leading Democrat Christine Gregoire after two-recounts, until new ballots were 'magically' found in King County (aka Seattle) and gave Gregoire the win, that included many 'zombie votes'. Then during the hotly fought 2008 Minnesota US Senate race between then-
incumbent Norm Coleman versus failed-comedian/SNL writer Al Franken had a lot at stake, a legislative supermajority for the Democrats in both houses of Congress.  After two-months of recounts, voting felons, and ignoring overt proof of voter fraud, Coleman conceded and the Democrats got their supermajority.
This is why "Every Vote Counts"
State-Sponsored 'Institutionalized' Fraud
A series of computer problems led to a tech scandal within the California Department of Motor Vehicles. The California Legislature approved a motor voter law that went into effect in January 1, 2016, and it has been plagued with problems ever since.
An underlying cause of the DMV's misery this year is a familiar one in California state government: A creaky, decades-old computer system the department agrees is "a 40-year-old dinosaur." The department also told The Sacramento Bee that it has had dozens of technology outages in the past 20 months that have disabled operations, sometimes for hours at a time.

At a hearing last week, DMV Director Jean Shiomoto said it would take three years to modernize that technology and bring its systems into the 21st century. "Our system is an old, antiquated system. We are working to modernize that and are working on that project right now."
But there is "nothing to worry about."
So says the San Diego Union-Tribune:
Inactive voter lists are made up of people who may have had their mail ballots or other voter documents returned as undeliverable, The Sacramento Bee explained. That can happen when someone moves or dies.

Los Angeles County's registrar of voters, Dean Logan, explained to the Bee that the names on the inactive voter list are kept as a "fail-safe" so as to not disenfranchise or discourage voters.

Combining "inactive voter" and "active voter" lists could result in a higher total number of registered voters that Judicial Watch says raises suspicions.

Logan and Gail Pellerin, the Santa Cruz County registrar of voters, told the Los Angeles Times that very few people on the "inactive voter" list actually show up to vote. As few as 12 people, out of 44,172 people on Santa Cruz County's inactive list, showed up to vote in November, Pellerin said.

San Diego County's registrar of voters, Michael Vu, on Thursday echoed the logic of his counterparts in Los Angeles and Santa Cruz counties.

He added that, "without sounding redundant to what my colleagues have stated, I would add that list maintenance of the San Diego voter rolls occurs diligently and on a daily basis and is done in accordance with State and federal law."
A Perfect (Political) Storm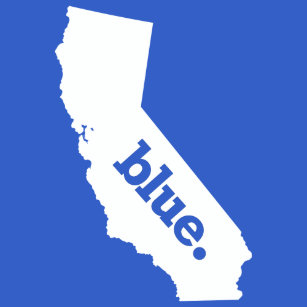 When a State that has nearly 45% Democrat voter registration, Democrats hold every statewide office since 2010, a near two-thirds supermajority of both Houses of the State Legislature, and near complete control of financial donor base of the State; it is easy to see why most write off California as a 'lost cause'.  But for many Liberals on the Left it is not enough.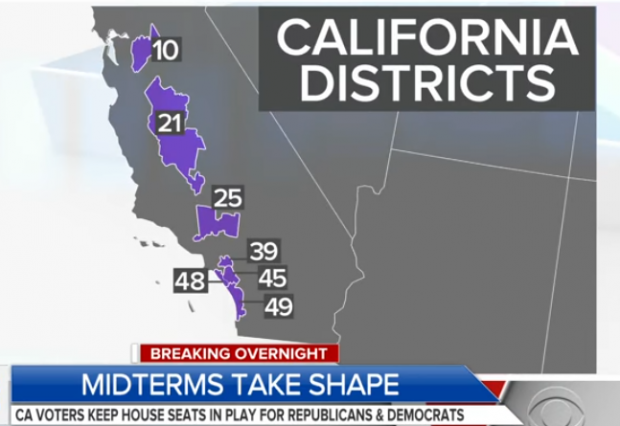 They want a pure-BLUE State in every local, state, and congressional office in the State.  At 53 congressional seats would be the linchpin that would give Nancy Pelosi the gavel into perpetuity.
In proving Lord Acton correct, political writer Deroy Murdock makes a shocking statement in National Review:
All told, California is a veritable haunted house, teeming with 1,736,556 ghost voters. Judicial Watch last week wrote Democratic secretary of state Alex Padilla and authorities in eleven Golden State counties and documented how their election records are in shambles.

"California's voting rolls are an absolute mess that undermines the very idea of clean elections," said Judicial Watch president Tom Fitton in a statement. "It is urgent that California take reasonable steps to clean up its rolls. We will sue if state officials fail to act."

Ronald Reagan's California has devolved into a reliably far-Left stronghold. While pristine voter rolls should be a given in a constitutional republic with democratic elections, even that improvement might be too little to make America's most populous state competitive in presidential elections.
On top of that, it was learned the DMV "wrongly" registered drivers license applicants to vote.
The Los Angeles Times learned in an investigation:
Officials insist the errors were limited to 23,000 of the 1.4 million voter registration files sent to elections offices between late April, when California's new automated "motor voter" system went into effect, and early August. Californians who were affected will soon receive notifications in the mail instructing them to check their voter registration status.

The errors, which were discovered more than a month ago, happened when DMV employees did not clear their computer screens between customer appointments. That caused some voter information from the previous appointment, such as language preference or a request to vote by mail, to be "inadvertently merged" into the file of the next customer, (Jean) Shiomoto and (Amy) Tong wrote. The incorrect registration form was then sent to state elections officials, who used it to update California's voter registration database.

A small number of the mistakes — officials estimated around 1,600 — involved people who did not intend to register to vote. State officials said no people in the country illegally — who are eligible to get a special driver's license in California — were mistakenly registered to vote. An unknown number of errors included voters whose political party preferences were changed without their consent. Officials did not provide additional details about the errors they uncovered during a monthlong investigation.

The mistakes came less than four months after other problems surfaced with the rollout of California's motor voter system, mandated by state law to register any U.S. citizen to vote who applies for or renews a license at the DMV. That error — potentially thousands of cases in which multiple registration documents were generated for a single voter — was caught before the June primary.
So 1,500 illegal non-citizens were processed by the State of California and are registered to vote in the 2018 midterm elections.
The Orange County Register explains further:
In a letter to Secretary of State Alex Padilla, officials with the DMV and the California Department of Technology said they discovered an administrative processing error that led to approximately 1,500 customers registering to vote in error. This follows earlier reports that the DMV made administrative processing mistakes with another 23,000 registrations, including some 1,600 people who did not intend to register to vote.

Some expressed concern that the automatic registration could lead to potential fraud.

"I remain deeply frustrated and disappointed that persistent errors by the DMV and CDT have undermined public confidence in your basic responsibility to collect and transmit accurate registration information, as has been required by federal law for 25 years," Padilla wrote.
He summarized his findings of deep voter fraud in Los Angeles:
394,302 potentially fraudulent voter registrations in Los Angeles County.

Last year the Los Angeles County Superior Court mailed over 1.7 million Jury Service summons. 31,358 replied that they no longer live in Los Angeles, 124,995 said that they are not a citizen, and the post office was unable to deliver 267,949 notices.

The predominant data used to mail jury service notices comes from the voter registration rolls. It is the duty of the Secretary of State to maintain the voter rolls by comparing the voter rolls with other government databases.

The current incompetent Secretary of State is not using the Jury Service Simmons data to maintain our voter rolls. If he was, he might find close to 400,000 fraudulent voter registrations.
This is just what California Democrats have been caught doing to further skewer the voter rolls the in their favor.
However, that fraud does not take into account what they have already been allowed to get away with:
Congratulations, the Golden State has just out-Chicago'd…Chicago!
The incompetence and corruption reaches deep. Thus, the Little Hoover Commission, California's independent state oversight agency launched a nonpartisan statewide audit into the state DMV's handling of Motor Voter registration after the State Legislature rejected the proposal and after previous calls for a similar review was rejected by the Democrat-dominated State Legislature.
@CALittleHoover recommends the California State Auditor be directed to conduct an immediate program audit of DMV and CDT related to New Motor Voter Program.

— CA Little Hoover (@CALittleHoover) October 26, 2018
The ACLU has also filed a lawsuit against the Governor Brown and substitute-State Attorney General Xavier Becerra over the rejection of over 45,000 mail-in absentee ballots due to signature irregularities.
The election officials themselves, who have an utter lack of handwriting-analysis expertise. A forensic-document examiner testified to the ACLU that an effective signature comparison requires 10 samples "at a minimum" to account for variability. California election officials have two samples and minimal training. And yet they have the power to disenfranchise a voter on the basis of a single signature. Voters receive no notice that a signature mismatch will void their vote, nor are they alerted if their vote has been voided, unless they expressly request the information.

In August, the ACLU of Northern California sued the state to prevent election officials from

 voiding ballots for signature mismatch and then depriving voters of notice or recourse. And in March, San Francisco Superior Court Judge Richard Ulmer ruled in the ACLU's favor, holding in La Follette v. Padilla that California's scheme violated voters' right to due process under the state and federal constitutions. "Voting is a fundamental right," Ulmer explained, "and notice and an opportunity to be heard are fundamental to due process." Because the current protocol "fails to provide for notice that a voter is being disenfranchised and/or an opportunity for the voter to be heard," it infringes upon basic due process principles.

To remedy this constitutional flaw, Ulmer ordered California to start informing every voter whose ballot is voided due to signature mismatch, and to give them "an opportunity to cure" the issue before election results are certified.
This midterm has become one of the most heated and contentious in modern times. In most years elections are normally decided before the polls close at 8pm PST. This time however, California could be decider or the spoiler.
If there is this much uncertainty, can the final decision of which party controls Congress be allowed to be decided in a California courtroom?
Such a spectacle would put the OJ Trial to shame and dwarf Florida 2000 in imitation.  With so much at stake, it is no longer about placating the "40 million 'loons' on the Left Coast", but the self-determination of a nation of 315 million.
In July 2005 Federal Judge Thelton Henderson took away the responsibility of prison inmate healthcare from the State and appointed a 'Special Receiver' to run prison healthcare and oversee the improvements to the system.  The Receiver was given unprecedented powers with the full backing of the federal judicial ruling.
The days of ignoring California's extreme liberal 'out of control' ways has now boomeranged against the rest of the country. A similar federal suit must commence against the nation's most populous state.
At the very least California's state leaders' are in violation of the Equal Protection Clause promise of "one person/one vote".
If cannot get this right, then the Republic is already lost.