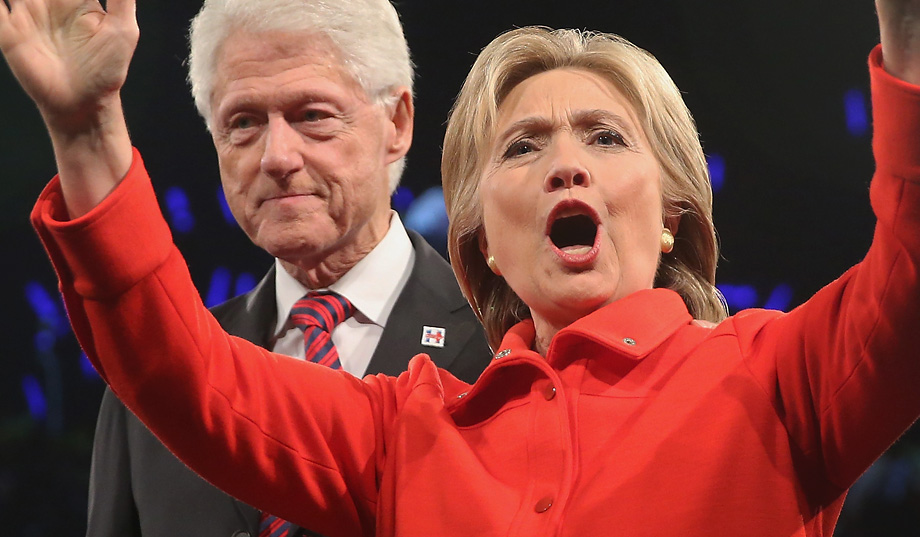 It's tough being Bill Clinton these days.
Gone are the days where adoring Stepford voters overlooked Clinton's crime, yelling to Conservatives, "It's his PRIVATE LIFE!".
Apparently the new generation of Leftists built on the backs of the #MeToo feminists are on to Bill Clinton.
Having survived his crimes, Bill Clinton should be back, as in a comeback. Instead, Clinton finds himself out the outside looking in; dare I say, vilified.
Heading into next week's midterm elections, Democrats are moving away from Clinton like the man has bad breath and body odor. Reportedly, Democrats want nothing to do with the former president and no longer ask for him to campaign with them.
According to an article published by The New York Times titled, "No one wants to campaign with Bill Clinton anymore," Clinton is too politically moderate to appeal to the liberal wing of the Democrat Party. Oh, and there is that other thing. As the NYT put it, [pp] "numerous allegations of sexual assault waged against Clinton are a major liability amid the #MeToo movement.
"I'm not sure that with all the issues he has, he could really be that helpful to the candidates," Tamika Mallory, an organizer of the Women's March, told the Times. "It would do the Democratic Party well to have Bill Clinton focus on his humanitarian efforts."
Bill Clinton has been noticeably absent from public campaign rallies. And according to the paper, and has appeared at private fundraisers to benefit Democratic midterm candidates this cycle.
Democrats prefer to use their sexual abusers in private, I suspect.
Clinton is perplexed by the Democrats' decision to distance themselves. A spokesman for the former president told the New York Times,
"This election should be about these times and these candidates."
"President Clinton is encouraged by the large number of impressive Democrats running for office who are personally telling their stories and laying out their vision for how to get America back on track," spokesman Angel Ureña said. "They are the people voters need to hear from."
Truly unbelievable how obtuse Leftists are. Urena believes despite Bill Clinton's proven crimes, "the voters need to hear from him"! About what? How to rape women and get your wife and others to help you cover it up?
The Clintons are relics. And their own party wishes they would just go away.
The fact is the Clintons are dead, politically. The only reason why they remain in the public eye showcases the investment the Democrats made in evil. You can bet the Clintons have diaries and data on everybody in the party. If they go down, the Democratic Party goes down.
Sadly for the Democrats, that day comes soon. If Democrats are smart, they look forward to rebuilding. But the fall comes soon.