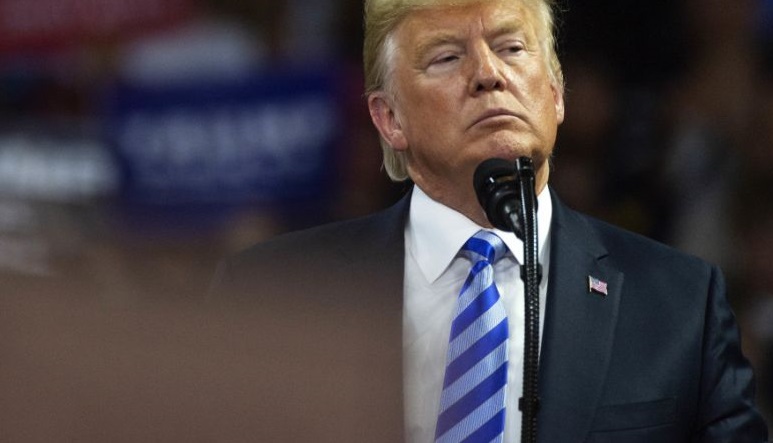 President Trump knows about leaks. Lord knows, his transition staff leaked like a sieve, as it was full of Deep State swamp rats.
These RINO hangers on were part of the #NeverTrump crowd that disguised themselves well. Ultimately, the president weeded many out. However, some still remain.
The First Lady found this out the hard way. As she is not immune to leaks either.
According to Fox News:
The office of first lady Melania Trump said Tuesday deputy national security adviser Mira Ricardel should be dismissed from her post, an extraordinary call that came as President Trump considers further shakeups to his Cabinet after the departure of Jeff Sessions as attorney general.
"It is the position of the Office of the First Lady that [Ricardel] no longer deserves the honor of serving in this White House," Stephanie Grisham, Melania Trump's communications director, said in a statement.
The Wall Street Journal reported Tuesday that Ricardel had clashed with Melania Trump's staff over seating arrangements on a plane during the first lady's trip to Africa last month. The paper added that the first lady's office suspects Ricardel of leaking negative stories about the first lady and her staff.
The Journal also reported that Ricardel has sparred with Defense Secretary Jim Mattis over policy differences and staffing decisions. The Washington Post, citing three current and two former White House officials, reported that Ricardel had berated people in meetings and spread rumors about Mattis. The paper also reported that White House Chief of Staff John Kelly has sought Ricardel's ouster for months.
So the Trump administration will jettison more baggage. But as we know with President Trump, more will come.
The Trumps know they have many enemies in their midst. So you can bet they are in a high state of awareness.
Melania Trump traveled to Ghana, Mali, Kenya and Egypt last month. During the trip, she told ABC News that there are people in the White House whom she and the president cannot trust. She declined to name anyone but said she had let the president know who they are.
"Well," she said, "some people, they don't work there anymore."
Asked if some untrustworthy people still worked in the White House, she replied, "Yes."
Ricardel certainly has the credentials to stick around, her clash with the First Lady notwithstanding:
From 2001 to 2003, she served as Deputy Assistant Secretary of Defense for International Security Affairs for Eurasia. In that role she led coalition building between the U.S. and governments in the Caucasus, Central Asia, and the Balkans. 
From 2003 to 2005, Ricardel served as the acting Assistant Secretary of Defense for International Security Affairs. She was the primary adviser to the U.S. Secretary of Defense regarding Europe, Eurasia, NATO, nuclear forces, missile defense, and arms control.
Somewhere along the way, Ricardel lost her ability for tact, apparently. As The Washington Post said of her,
"She developed a reputation as a Russia hawk and was seen as a tough bureaucratic player with a strong personality."
That's code for, "She's a real bitch!"
One former colleague later said,
"She's a very tough woman, very smart, does not suffer fools well. And if you happen to be the fool, she will let you know."
Ricardel worked in the Bush administration. And there is certainly no love lost between the Trumps and the Bush family.
For those wondering, 2019 will be the Year of the Axe in the Trump administration. He's had two years to identify the swamp rats. Now the time has come for payback.
While quite a few Republicans will get the axe, so will many unexpecting Democrats. Those formerly under the protective blanket of a Leftist government will soon find themselves out in the cold, or worse.