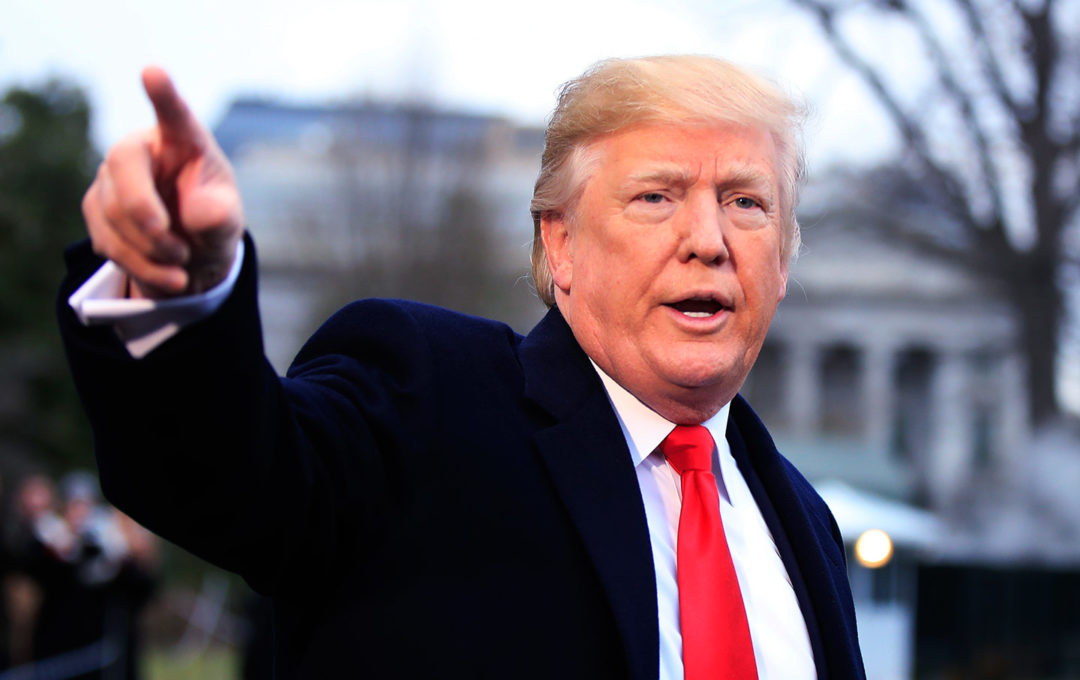 Far be it for me to speak on behalf of President Trump, but I contend he welcomes the lawsuit from CNN.
President Trump has been a one-man wrecking crew on the fake news media. They are damned if they do, and damned if they don't.
They need him for ratings, but he offers a major problem: he's just too damn good at his job.
For now, they may feel like they are winning. They helped prop up Democrats for their fraudulent House win.
Also, at times they feel like they can heap enough on Trump to break him. It won't happen. And in the long run, Trump wears them down like cheap heels.
Now we learn that CNN is suing the Trump administration on behalf of Acosta:
CNN has filed a lawsuit against President Trump and several of his aides, seeking the immediate restoration of chief White House correspondent Jim Acosta's access to the White House.
The lawsuit is a response to the White House's suspension of Acosta's press pass, known as a Secret Service "hard pass," last week. The suit alleges that Acosta and CNN's First and Fifth Amendment rights are being violated by the ban.
The suit was filed in U.S. District Court in Washington, D.C. on Tuesday morning. It was docketed and assigned to Judge Timothy J. Kelly, a Trump appointee.
Both CNN and Acosta are plaintiffs in the lawsuit. There are six defendants: Trump, chief of staff John Kelly, press secretary Sarah Sanders, deputy chief of staff for communications Bill Shine, Secret Service director Randolph Alles, and the Secret Service officer who took Acosta's hard pass away last Wednesday.
The six defendants are all named because of their roles in enforcing and announcing Acosta's suspension.
Sanders responded to the suit by saying that CNN is "grandstanding" by suing. She said the administration will "vigorously defend" itself. Read the White House's full response here.
If anybody has no fear of lawsuits, it's President Trump.
He relishes lawsuits, because he wins most of them.
Trump is not litigious. He prefers to avoid lawsuits and settle disagreements through negotiations. As the man who wrote The Art of the Deal, he loves dealing. But he also doesn't mind lawsuit, either direction.
In the case of Acosta, Trump is right.
Acosta is a self-centered jerk. He has as much concern for real news and issues of the day as he does for the who will be the next president of Chad. Acosta is about Acosta.
I hope President Trump sues Acosta personally, then on behalf of all of America.
Next, I hope the young lady Acosta shoved sues him and CNN.
But there is another course of action.
The president can simply never take questions from CNN. How cool would that be. Give CNN access, but never recognize them. 
That's like the presidential "silent treatment".
Worse yet, the president and all spokespersons should call on anybody next to Acosta, on both sides of him.
Wait, I have a better idea. The president not only doesn't speak with CNN, but he cuts off anybody associated with Acosta or CNN.
Remember in the presser where Acosta was rude, there were others who said they were friends with Acosta. Blacklist those clowns as well.
If we are going after the media, let's go for the jugular.
Who will win? I don't know.
I'm sure CNN can make the case for being allowed back. And the president can make the case for now responding to assholes.
What's for certain is the media won't come out of this on top.