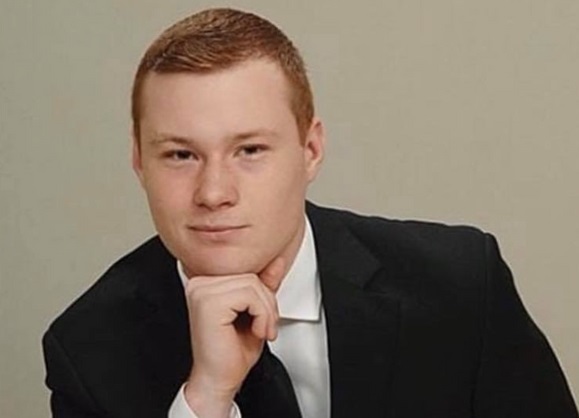 David Krupa, a 19-year-old conservative millennial DePaul University student is running for the 13th Ward of Chicago against Democrat incumbent Marty Quinn.
The 13th Ward Democratic Organization is the most powerful ward organization in Chicago. That's because Illinois State House Speaker Michael J. Madigan (aka 'Boss Madigan'), the most powerful politician in the state runs it. And Quinn is his hand-picked minion.
What is happening in this race resembles the plot of a Hollywood political thriller.
To get on the ballot, Krupa was required to file 473 valid signatures of ward residents with the Chicago Board of Elections. Krupa filed 1,703 signatures.
But before he filed his signatures with the elections board, an amazing thing happened along the Chicago Way.
An organized crew of political workers — or maybe just civic-minded individuals who care about reform — went door to door with official legal papers. They asked residents to sign an affadavit revoking their signature on Krupa's petition.
Revocations are serious legal documents, signed and notarized. Lying on a legal document is a felony and can lead to a charge of perjury. If you're convicted of perjury, you may not work for a government agency. And I know that there are many in the 13th Ward on the government payroll.
More than 2,700 revocations were turned over to the elections board to cancel the signatures on Krupa's petitions. Chicago Board of Elections officials had never seen such a massive pile of revocations.
The number of revocations far exceeds the number of signatures Krupa collected. That means false affidavits were filed with the elections board.
Thus, they had effectively kicked him off the ballot for the February 26, 2019 city elections. 
Next, 'The Machine' then doubled the number of revocations creating an insurmountable barrier to keep Krupa from recouping his losses.
Krupa's lawyer compared the signatures, and he found only 187 of the 2,700 affidavits match the 1,703 signatures submitted by Krupa.
In the real world, lying on a legal document is a felony and can lead to charges of perjury. But Chicagoans don't live in the real world, so don't expect any help from the State Government.
Interestingly, the current Illinois Attorney, General Lisa Madigan, is the Boss' daughter. Also, the current State Comptroller Susana Mendoza who is also the current leading candidate for Chicago Mayor is a Madigan acolyte.  And current Mayor 'Dead Fish' Rahm Emanuel is a co-conspirating ally.
Even longtime observers of Chicago politics are saying that they have never seen like it!
Son of the late Chicago-boss Mayor Richard J. Daley, Bill Daley commented,
"I saw your story on the 19-year-old in the 13th Ward. I mean, really? Really?" Bill Daley said in an interview on my podcast, "The Chicago Way" on WGN Plus.
"All due respect to whoever decided to challenge him (Krupa), but did they really fear that this kid's going to win the aldermanic race?" Bill Daley asked sarcastically. "Maybe he would. Obviously, he is showing interest, many young people don't have that desire to actually run for office."
When a member of the infamous Daley Family cries foul in politics, then an obvious line has been crossed; even in Chicago.
Krupa had one of two options:
Wave the 'white-flag' and give up, or
Knuckle up and fight.
Fighting Back:  "The Chicago Way."
Remember…this is a young man of Chicago, and not a California Republican! Krupa must have also had been a fan of the movie 'The Untouchables': as he sidestepped Quinn and charged straight at 'The Boss' himself.
"This is a huge perversion of democracy," David Krupa, a 19-year-old freshman at DePaul University, told Hill.TV's Buck Sexton on "Rising."

"Michael Madigan, our state speaker, has been doing this for a long time in my ward, and we think it's really unfair, and not just unfair, but undemocratic," said Krupa, who is running in the city's 13th ward.
Krupa alleges that allies of his opponent, Alderman Marty Quinn, are engaging in election fraud to get him off of the ballot.
"If the Chicago Board of Elections and the Board of Commissioners doesn't want to handle this the right way, then we will take it to the state's attorney, Kim Fox. If she doesn't want to handle it the right way, we'll take it to the Illinois attorney general," Krupa said.
"Madigan has a really good control over the courts in Illinois, so if it goes past Lisa Madigan, our attorney general, we can't take it to the courts there. We will have to go to the federal court," he added.
Quinn's office did not acknowledge the charges of fraud, but instead attributed the withdrawal to a request from several unions.
"(Voters) deserve the opportunity to reject him," the campaign said in a statement. "No one whose personal conduct and whose extreme agenda so offend the city of Chicago should have the opportunity to hide behind false claims of victimhood, but that's no doubt what a politician like Mr. Krupa would attempt to do should he be removed from the ballot."
NBC 5 was able to contact two of the unions that pushed for the withdrawal of the challenge, but none would comment on allegations made by the Krupa campaign.
Sabotaging 'The Machine'.
The Chicago Board of Election Commissioners ruled in Krupa's favor, canceling the revocation petitions. In addition, there have been demands of a federal and state  investigation.
The Chicago Tribune Editorial Board wrote:
Before elections, federal, state and local prosecutors routinely warn that flocks of legal eagles will fly low, looking for fraud, intimidation, discrimination — serious crimes that undercut American democracy and citizens' civil rights. The common pledge is, as the feds put it, to pursue possible infractions "wherever they occur." Chicagoans are about to learn whether that includes their 13th Ward.
That's where Illinois House Speaker Michael Madigan's political organization may have gone too far in its effort to undermine a not very threatening aldermanic candidate, 19-year-old DePaul University freshman David Krupa. There's enough smoke rising from the Southwest Side to raise suspicions. Is there a fire?
We don't pretend to know if federal or Illinois laws have been flouted in the 13th Ward, let alone by whom. But someone with more legal powers than the journalists who've been leading this investigation had better find the answers to a plume of questions.
Krupa now calls on Cook County State's Attorney Kim Foxx to investigate. And he's asking for subpoenas of Boss Madigan and members of his campaign organization:
https://www.youtube.com/watch?v=LOUsbtgA49M
Krupa's victory has also given momentum to Denise Rotheimer and Alaina Hampton in their respective sexual harassment suits against the Madigan/Quinn political organization.  Additionally, newly elected State Representative Anne Stava-Murray has just come forward with her own complaint against Madigan.
Odd how this sex scandal has had almost no media coverage outside of Chicago at the height of the MeToo# movement.
See what happens when people stand up and fight!
Krupa is back on the ballot.  Krupa is now getting political and financial support from State Representative Jeanne Ives, one of the GOP's rising big-guns in the state.
And perhaps more importantly, he pushed back against one of the most notorious political organizations in the country. Now if only other political organizations would take note and follow suit.
Yes…California Republicans, I speak of you.