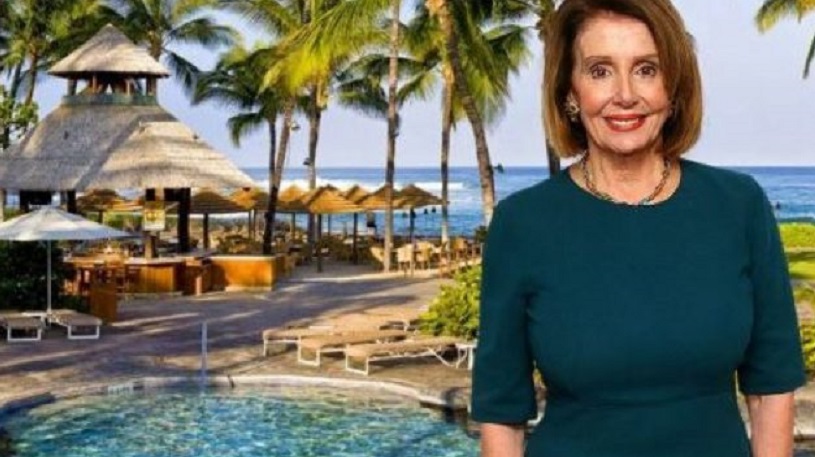 Christmas SNAFU!
Earlier this week Liberals tried shaming President Trump with a false narrative of how he and the first family were spending Christmas.
Trump becomes first president since 2002 not to visit troops at Christmastime. https://t.co/VEyyij9B0S

— Alyssa Milano (@Alyssa_Milano) December 26, 2018
But as previously reported, this was a lie. But that did not stop the mainstream media from digging up reasons to criticize the President nonetheless. The Hill reported on one of their own's coverage:
From the Washington Post, "The president's visit to Al Asad Air Base west of Baghdad, which was shrouded in secrecy, follows months of public pressure for him to spend time with troops deployed to conflicts in the Middle East and punctuates the biggest week of turmoil the Pentagon has faced during his presidency."
And there we have it: "… followed months of public pressure to spend time with troops … ." The motive is assumed and, therefore, becomes indisputable in what is supposed to be a straight news story.
If the military believes what the press would like its readers and viewers to believe about Trump's feelings towards them, many certainly had a funny way of showing it.
By almost all news accounts, Trump and the first lady's visit was met with an enthusiastic reception. Some even presented their own "Make America Great Again" hats to the president to sign, which led to this CNN report being ridiculed by mostly the right on social media.
Even Jim Acosta merely stated the news, and didn't try to spin it.
WH announces Trump and FLOTUS traveled to Iraq to visit US troops. https://t.co/f4YNNcfYIn

— Jim Acosta (@Acosta) December 26, 2018
Hang 10!
A week into the government shutdown, DC insiders and media pundits are bemoaning this as the "end of western civilization"; whereas America itself continues unfazed.
Perhaps this lack of urgency is why Congress has left Washington for their New Year's vacation plans.  These are the same people that attacked the President when they assumed he was going to be at Mar-A-Lago. Instead they wrongfully used U.S. military personnel as partisan political cannon fodder. Now, America's political elite have abandoned their responsibilities opting for warmer exotic locales to party-in the New Year.
Congresswoman 'Mad' Maxine Waters is not at home in Los Angeles, but is in the Bahamas.  Still she could not escape Donald Trump's and his deplorables!
@realDonaldTrump @RepMaxineWaters @RepMaxineWaters with her husband attending Boxing Day Junkanoo Parade December 26, 2018 in the Bahamas. She could not escape @realDonaldTrump who was at the parade in spirit. Watching a costume in the likeness of @realDonaldTrump pic.twitter.com/BbcGTWPmu0

— Thomas Wayne (@thomaswaynemd) December 27, 2018
Soon-to-be-Speaker Nancy Pelosi is not arranging meetings or seeking a compromise. Instead, she is too busy sunning herself in Hawaii.
The Washington Free Beacon reports:
Pelosi, who has put blame squarely on President Donald Trump for the current government shutdown, was spotted Thursday vacationing in Hawaii at the Fairmont Orchid resort, where room accommodations range from $899-a-night for a standard room to $4,899-a-night for the presidential suite.

Trump has been holding work meetings since Congress went into recess, including one with Department of Homeland Security secretary Kirstjen Nielsen on how to fund the administration's border security plan.

Pelosi, meanwhile, has been speaking to the press. She gave an exclusive interview to USA Today just before Christmas calling Trump a "fear monger."

"He talked about terrorists coming in over that particular border, which wasn't so," Pelosi said. "He's using scare tactics that are not evidence-based, and it's wrong."
It's Christmas Eve and @realDonaldTrump is plunging the country into chaos. The stock market is tanking and the president is waging a personal war on the Federal Reserve — after he just fired the Secretary of Defense. #TrumpShutdown

— Nancy Pelosi (@SpeakerPelosi) December 24, 2018
Do As We Protest, Never As We Do!
Ivanka Trump and Jared Kushner took their family to Florida with the rest of the Trump clan.  This was met with the ire of the critics:
Although they both work as senior White House advisers, Ivanka Trump and her husband, Jared Kushner, appear to be enjoying a Christmas break at the Mar-a-Lago estate in Florida. The Daily Mail published photos of the couple out for a walk on Christmas Day, while the first daughter was also spotted going out for a jog.

While countless people are taking time off from work for the holiday, the couple are facing scrutiny because their government jobs should require them to be working back in D.C. Kushner in particular was reportedly involved in negotiations to resolve the shutdown over funding for Trump's proposed border wall.

Vanity Fair's Emily Jane Fox reported that the couple did not take a government plane to Florida, although some are still questioning whether or not they — or the security guards tasked with protecting them — will be paid during the shutdown.
I am a bit confused because last week, the White House said Jared was critical to the negotiations when he was on the Hill with Pence and Mulvaney.

Now he's in Florida https://t.co/4sp1zDOdnU

— Jake Sherman (@JakeSherman) December 26, 2018
In the 'REAL' world this is called a "Double-Standard"!