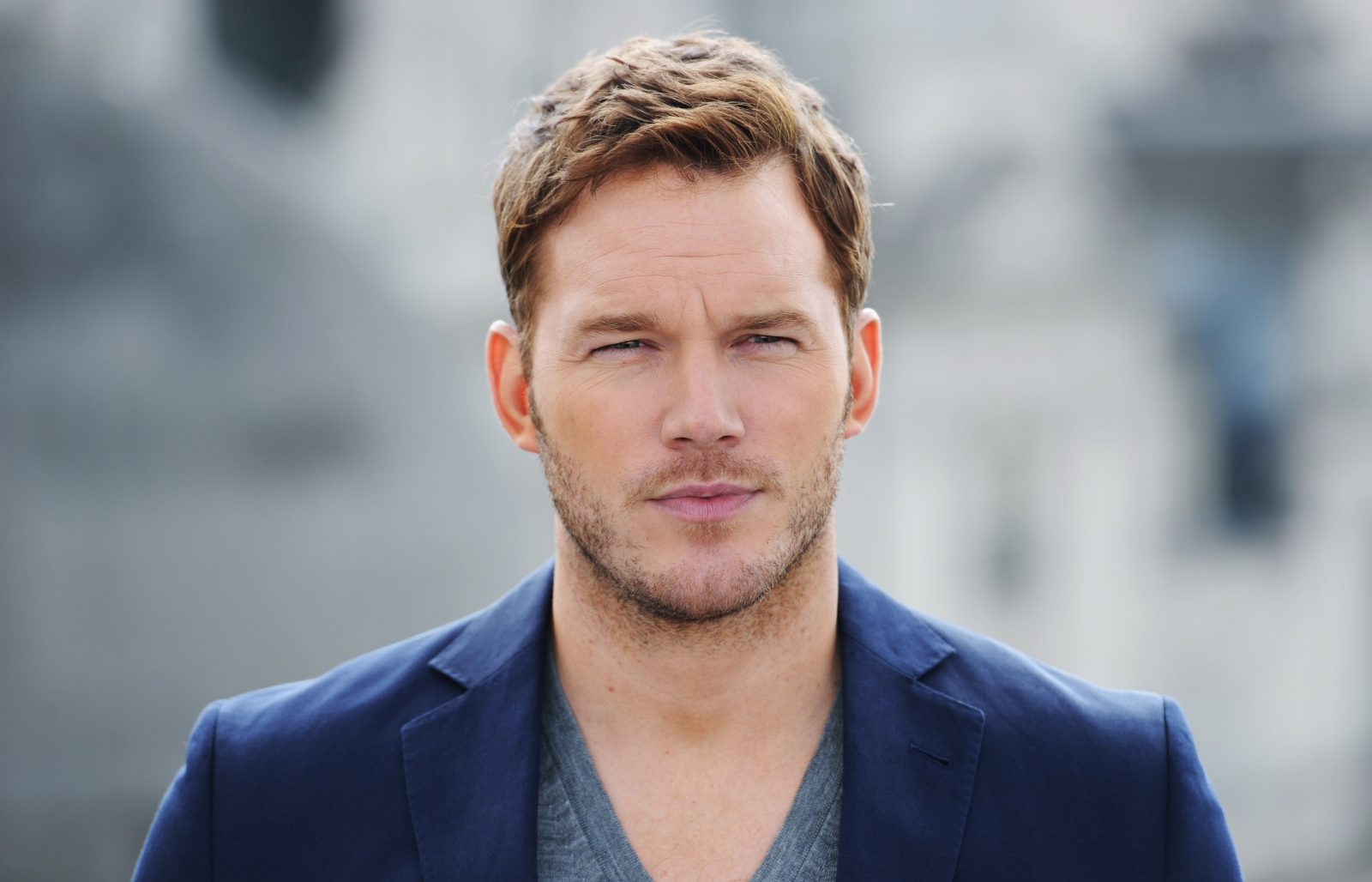 Did TV-Guide 'OUT' A Closeted Hollywood Conservative?
Despite criticism to the contrary, it has been a well-established fact that liberal Hollywood is intolerant toward conservatives or anyone who has ever positively spoken of Republicans in general.
One-time A-listers such as: Chuck Norris; Jon Voight; Robert Duvall; Clint Eastwood; James Caan; Bruce Willis; Gary Sinise; Jim Caviezel; Patricia Heaton; James Woods; Dean Cain; Tim Allen; Kristy Swanson; Vince Vaughn; Kevin Sorbo; and Kelsey Grammer, have all repelled against the various liberalism's sacred cows in one way or another, and have paid a toll on their respective careers.
A 2004, American documentary Rated R: Republicans in Hollywood explored the career and lives of politically conservative members of Hollywood, and the career discrimination.  The callously effective was the ideological purge during this modern-day version of the red-scare blacklisting, many of these conservative entertainers often had to meet incognito in an underground organization that was dubbed the "Friends of Abe".
For more than a decade, Friends of Abe, which numbers about 2,300 has been an outlet for Hollywood conservatives, both above and below the line — a fellowship of the right and center-right in a business that leans left. It has drawn to its gatherings a list of speakers that represents a veritable who's who of Republican and conservative politics, including Ted Cruz, Marco Rubio, Carly Fiorina, Karl Rove, John Boehner and Paul Ryan. Its membership, and those who have attended meetings, include Kelsey Grammer, Jon Voight, Patricia Heaton and Clint Eastwood. Gary Sinise was a chief founder before stepping away from the group several years ago.

The organization was premised on being private — a fellowship where members "could be who they were and think what they thought without being criticized," says writer-producer Lionel Chetwynd, a founder.

Friends of Abe has been less about countering the industry's leftward tilt than about creating a comfort zone for those who disagree with it. While Eastwood and Voight are examples of outspoken conservatives who haven't killed their careers by expressing their views, there has been a perception among less famous names — particularly by those just starting out in the business — that there is a degree of risk in "coming out" as right-wing. In a hyper-competitive industry, the thinking goes, an on-set political argument that devolves into a personal squabble can make or break a chance at future employment.
It is of little wonder why many in Tinseltown choose to keep their political leans quiet.  But a major entertainment publication as just revealed a major A-list celebrity due to his "problematic behavior".  Behavior that would not be considered out-of-the-ordinary in 'red' Middle America, but this is heart of 'deep-blue' Liberal America.

Chris Pratt is beloved by many for his portrayal of the always-surprising Bright Abbott on The WB's Everwood and the lovable Andy Dwyer on NBC's Parks and Recreation, but it wasn't until the success of 2014's Guardians of the Galaxy and 2015's Jurassic World that he truly became Hollywood's golden boy.

Adding fuel to this particular fire is the fact that Pratt, an avid hunter who has often spoken about his love of hunting, currently raises lambs on his farm. The enthusiastic tone he took when speaking about "eating fresh farm-to-table lamb" in an Instagram video earlier this year — "They are the happiest lambs on the planet, they are so sweet and then one day they wake up dead and they're in my freezer" — sparked backlash from a number of fans, and not just those who are vegetarians or vegans. The next day, Pratt posted a photo of several pieces of fresh lamb meat and even compared said lamb's death to something as easy or trivial as "unplugging a TV."

Beyond animals: In May 2015, perhaps in response to a controversy that sprung up in the wake of his Marvel cohorts Jeremy Renner and Chris Evansmaking an inappropriate joke about Scarlett Johansson's Black Widow character during an interview, Pratt mocked outrage culture in a Facebook post, pre-apologizing for something he'd probably eventually do.

In April 2017, Pratt gave aninterview to Men's Fitnessin which he stated there were no movies that represented his own experience. "I don't see personal stories that necessarily resonate with me, because they're not my stories," he told the magazine. "I think there's room for me to tell mine, and probably an audience that would be hungry for them. The voice of the average, blue-collar American isn't necessarily represented in Hollywood."

The idea that Pratt doesn't see himself — though he may come from a working-class family and spends most of his time on a farm, he's also a successful, straight white man at the heart of two major film franchises — as being represented in television or film is ridiculous, as is the idea that working-class America isn't well represented in Hollywood.
The signs may have been apparent all along, if one knew where to look.  Such as instilling a sense of American pride in his son:
Pratt also teamed-up with fellow costar Chris Evans donned the costumes of their respective Marvel alter-egos to entertain at various childrens' hospitals as part of a Super Bowl 'charity bet'.  Pratt withstood attacks against him on social media for offering prayers to Kevin Smith following being hospitalized after a heart attack:
Further evidence of Pratt's upbringing, not come from the glitz and excess of show-biz, but from blue-collared working-class ranks.
I asked Pratt if he played high-school football. He has the aura of big-time, small-town. He told me that his father had been a star player in his own day. "He was bigger than me, much bigger, and he'd light up the stadium when he carried the ball. He wore number 76, and for years I thought the gas station was named for him. So of course I played.

By senior year, Pratt was wrestling, playing football, starring in plays, and writing and acting in every kind of assembly. "We did Grease and we did Michael Jackson's Thriller and ripped off S.N.L. sketches," he told me. In other words, Pratt was that rarest of figures. The high-school Renaissance man. Friend of the outcast, confidant of the powerful. Neither bullied nor bullying. An exchange between Pratt and his wrestling coach has been repeated until it's become legend. According to Entertainment Weekly, the coach asked Pratt what he planned to do with his life: "I was like, 'I don't know, but I know I'll be famous and I know I'll make a shit ton of money.' "

During Pratt's senior year, his father was diagnosed with M.S., which runs in the family. "He was beyond wanting to accept help," said Pratt. "If left untreated, it can be devastating, and he left it untreated. For a couple of years he had symptoms, I think, but didn't say anything. Every once in a while he'd wear an eye patch and say he got something in his eye at work, but it was because he had double vision," a symptom of M.S.

Pratt's mother worked in the Safeway—there was not a lot of money. The Pratts lost their house while Chris was in high school. They rented a place until he graduated, then moved into a trailer. They offered Chris a sleeping loft in a shed out back, but he became roommates with a friend instead. He was thinking of joining the military, but, again, his brother: "He ended up going into the army and told me not to. I think he saw something in me. I was a peculiar kid. I was very much an individual and happy to be an individual. I dressed funny and was comfortable in my own skin. I don't know. I never did ask him why."
Hard Work.  Determination.  Taking Risk.  Humble.  Selfless.
Perhaps liberal Hollywood has reason to be concerned.  More entertainment industry conservatives are stepping out of the shadows, and a new conservative group has filled the void left by the Friends Of Abe, a megastar like Pratt would have the ability to puncture the veil of liberalism dominance and potentially lead to a conservative renaissance inside the industry.
Pratt has already been able to achieve this feat once before.
Hopefully are listening: