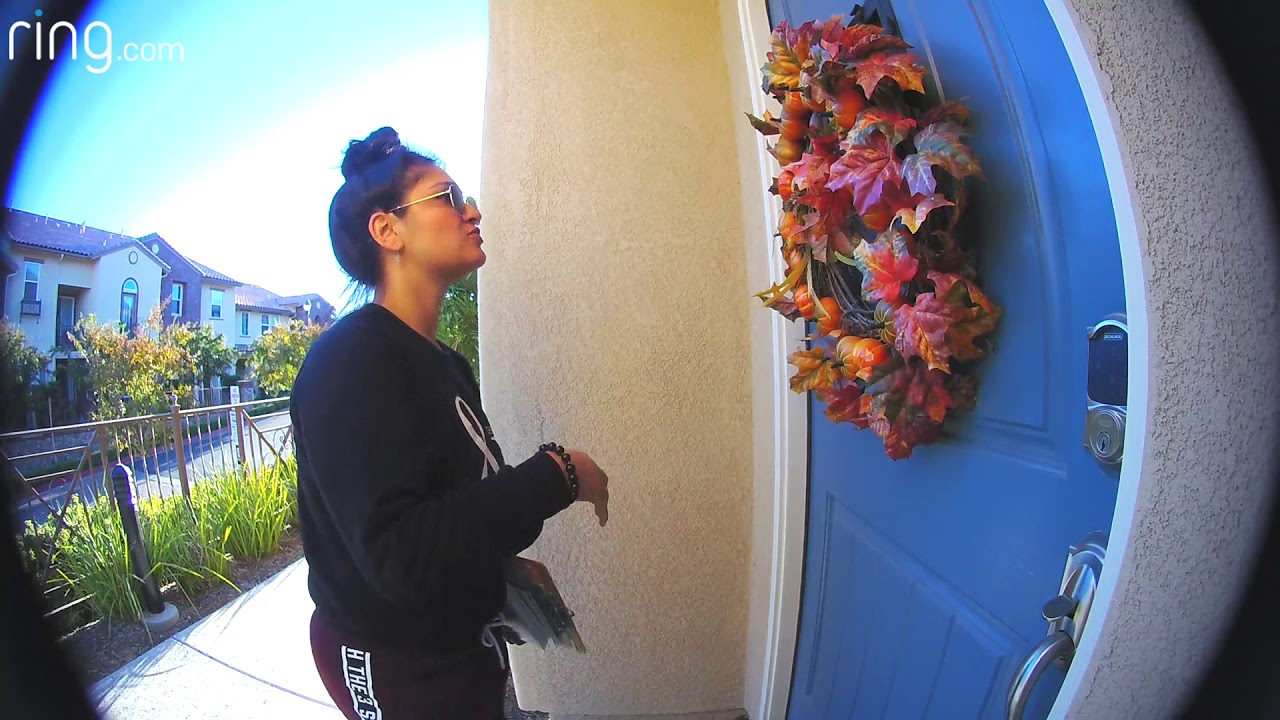 Heading into 2020, our own Chris Stetsko wrote a tell-all regarding ballot harvesting. 
He warned that alarm bells were sounding.
Of course, Democrats showcase their hypocrisy when it comes to Ballot Harvesting. And now the Supreme Court ruled against the practice. So what do Democrats say now?
Take a look back at Stetsko's thorough run-down.
___________________________________________________________
America, we warned you.  California's one-party status-quo skewered the voting system so badly that a fair and untainted election a near impossibility.  Yet, weeks after the midterms ended, several Congressional Republicans helplessly watched once-substantial leads shrink into defeat.
But still there are those that remain dumbfounded as to how this happened:
Paul Ryan: "California just defies logic to me… We were only down 26 seats the night of the election & 3 weeks later, we lost basically every contested CA race. This election system they have – I can't begin to understand what 'ballot harvesting' is." https://t.co/usf6KWIfDb pic.twitter.com/LcnmVqkMaO

— The Hill (@thehill) November 30, 2018
It is whispered within many political circles, but what is 'ballot harvesting'?  For starters it is more than merely the 'only farming technique' California Democrats approve.
Watch Below:
San Diego Union-Tribune explains further:
"Ballot harvesting" is political jargon for a practice in which organized workers or volunteers collect absentee ballots from certain voters and drop them off at a polling 

place or election office. Coined by California Republicans, the term carries a negative connotation to suggest improprieties and even election fraud.

The conservative site Townhall.com called it the California Democrats' "latest election-stealing tool." The San Francisco Chronicle Editorial Board took a different view, calling it "a sinister-sounding way of saying their opponents turned out more votes than they did" in one recent editorial.
Surprisingly, California Republicans have an uncanny ally in this argument, the Los Angeles Times Editorial Board:
Ballot collection isn't illegal, though it is understandable why some might feel uneasy about it. Ballots are supposed to be sacrosanct. When you vote at your local polling place, poll workers don't urge you to support this candidate or that. They're bound by rules that are designed to ensure they don't influence voters or improperly handle a completed ballot. Things are necessarily looser for mail ballots, because you vote where you want to and with whom. The tradeoff, though, is that it's easier for campaigns to strong-arm these voters.

Then there's the integrity of the ballot itself. It's one thing to trust the U.S. Postal Service, which presumably doesn't have an interest in state and local races, to deliver your ballot. It's quite another to trust a stranger who shows up at the door one day promising to make sure your vote gets counted.

In previous years, only a family member or a member of the household was authorized to deliver a ballot on behalf of a registered voter. But the Legislature changed the rules in 2016 when it passed AB 1921 as part of a package of reforms intended to raise turnout.
Whereas California's state government leadership continues to look the other way on the issue (or until their monstrosity turns against them), other regions of the state don't welcome the concept.  Not only did the strategy wipe out Republican congressional and state legislative leads throughout the state post-Election Day, it also had an adverse secondary effect on the down-ticket races at the local level.
It is the Law?
There was still wiggle-room for Republicans to argue the legality of ballot harvesting.  Some Republicans did just that, and won at the US Supreme Court!  Only none were from California.
The U.S. Supreme Court reinstates Arizona's ban on ballot collection three days before the presidential election. The law makes it a felony to collect another voter's ballot.

The U.S. Supreme Court has reinstated a new Arizona law that makes it a felony to collect early ballots.

Saturday's order from the nation's highest court overturns an appeals court decision a day earlier that blocked the law from being enforced. The decision is a blow to Democratic get-out-the-vote efforts and groups that in the wake of the lower-court decision had geared up to help voters deliver their ballots to the polls.

It took Republicans three years to get the ballot-collection bill through the Legislature.

The law makes it a felony for anyone to return another voter's ballot to the polls. There are exceptions for members of the same household, caregivers, the postal worker and family members.

Supporters argued the law was needed to protect against fraud, claiming collectors were "harvesting" the ballots by opening them or otherwise divining how they were marked, and tossing the ones that did not align with the collector's political views. There were anecdotal accounts, but no proof this had occurred.

The court's order apparently was a unanimous decision. There were no dissents filed from the eight-member court.
Undeterred, Arizona Democrats attempted to have the High Court's ruling thrown out.  The Democrats failed, again!
Yet another legal challenge to Arizona's "ballot harvesting" law was shot down in federal court Wednesday when a panel of the 9th U.S. Circuit Court of Appeals refused to overturn the law known as HB 2023.

Arizona Democratic Party activist Rivko Knox challenged the law on grounds that it was pre-empted by federal law and that it violated her First and Fifth Amendment rights. An attorney for Knox said she was was "incredibly disappointed" in the ruling that upheld what one voting rights activist dubbed the "you can't help your elderly and disabled neighbor vote law."
But a district court rejected her injunction request and her claims, a rejection that was upheld Wednesday by a three-judge panel of the appellate court.
The panel rejected all three of Knox's claims, according to a summary of the ruling, that said federal law did not pre-empt state law, because state limits on early voting by mail are not "an area where there has been a history of significant federal presence."
For those claiming voter harvesting did not happen, answer this question: Why are Democrats so adamant about continuing to fight to have the SCOTUS ruling rescinded?  Then answer this other question:  Would Democrats be as supportive for this process if it also benefited Republicans?
We already know to the latter, and it is an obvious 'NO'!
The North Carolina State Board of Elections and Ethics last week voted against certifying Republican Mark Harris' 905 vote win over Democrat Dan McCready in the state's 9th Congressional District.

In the days since, allegations of election fraud involving absentee mail-in ballots have been made public.

The case for election fraud appears to be strong. That's because it's doesn't rely on just one or two pieces of evidence. Rather, it's a slew of evidence. This means that even if one part of the case were to fall apart, there would be still be reason to believe that the election wasn't on the level.

So what will happen if government officials agree that election fraud has taken place? The state board of election could order a new election. The US House of Representatives could refuse to seat Harris.
How perverse!  The very campaign strategy that won Democrats a massive knockout victory in California, is called "voter fraud" in one North Carolina race.  Democrat Governor Roy Cooper had attempted to appoint a 5-person 'election panel' to decide the issue, with NO Republicans on the panel.
Apparently, what is good for the GOOSE is not good for the GANDER!
Putting The Pieces In Place.
How the Left implemented this "long-con" was no secret.  Like a classic James Bond villain, liberal groups were broadcasting their nefarious plans over a year before the 2018 midterms:
The CDP has put paid field organizers into three districts here in California; CD 10 Jeff Denham, CD 25 Steve Knight, and CD 49 Darrell Issa.  The program in CD 10 is headed by Lucia Nunez and has been working in Tracy and Manteca since August!  The CDP is doing "deep canvassing" similar to what Working America is doing elsewhere in the country.  The canvass reaches out beyond just Democrats to open a conversation with as many voters as possible.  The canvass asks the person's support for the President, the top issues they are concerned about and, where the conversation permits, a discussion of Democratic positions versus those of Jeff Denham.  They are also doing voter registration at the door for anyone in the household that is not currently registered.  The canvassing use hand held devices such as iPads or mobile phones with the NGP mini-Van Touch application.  There were training canvasses in August in Turlock and Riverbank (ie Stanislaus County).  Ironically it coincides with the deal Senator Cannella made with the Democrats to extend BART into Modesto.  The Democrat establishment is playing a 'long-con'.

The CDP will use the data collected to do follow up emails and canvasses based on issues the people are concerned about.  They see the need to do be reaching out to voters more than just at election time.  In addition, Lucia has an idea for those of you who are not up for walking the Central Valley summer. She is working on getting precinct captains throughout CD 10. One way to reach all the voters in a precinct is to send them personalized postcards letting them know there's going to be a canvass of their neighborhood. That's where you can help. Set up a post card writing party and then send the completed cards off to the precinct captain for local distribution.

The Greater Tracy Democratic Club went out earlier in the year to early voter registration efforts.  They have now switched gears and are building their new GO Team operation (Grassroots Organizing Team) which is modeled on Keith Ellison's 3,000 county strategy that kicked off in in September.  The GO Team will be building a relationship with individual voters – much like the deep canvassing that is being done by other groups.  The difference is the GO Teams will be precinct based and people working on a GO Team will return to the same precinct a number of times during the full the election cycle to build the relationship with the voters.

The GO Team structure is headed by a Tracy wide organizer who will work with four regional organizers who in turn will work with fifteen precinct captains.  Each precinct captain will work with ten volunteers.  Those volunteers can be either local residents or volunteers who want to build a relationship with people and work with them over time.  CD10 population is 26% Latino, according to the nonpartisan election guide California Target Book, and includes Modesto, Turlock and parts of Stanislaus and San Joaquin counties

Indivisible Berkeley as lined up one Saturday a month to work with the Greater Tracy Dem Club canvassing high priority precincts.  They'll be using the same script as the GO Team precinct canvassers but they're looking at covering an entire precinct each day.  The California Away Team is headed by Shabbir Safdar. It is a group of passionate Democrats who volunteer to leave safely Democratic places to go to battleground elections and volunteer.  This is their fourth election cycle running this program. In this election they are focusing on districts in California where the number of Democrats who skip the midterms is close to or greater than the margin of win. They run a program to activate registered Democrats who skip the midterms with a Get Out The Vote campaign targeted solely at those missing Democrats.

Currently they are focused in CD 07 (Democrat Ami Bera) where there were 50,000 missing voters in the last mid-term election.  Energizing those missing voters will help keep this seat blue (ie they're scared that he's weak).  Shortly they hope to open a new front in CD 10 to take down Jeff Denham.  To make this happen they will need some organizing team members to get the program off the ground.

Organizing for California, headquartered in Modesto, is a 501c4.  This organization can take donations for candidates from computers and office supplies to software and food.  The idea is to find the resources that progressive campaigns can rarely find the cash to pay for.  Before you toss that old iPad or the next time you go to the office supply store donate what you can do.

Organizing for California is a strong group of community organizers using grassroots action to make positive changes in our local communities, region and state.  They work together to help with the common cause for the common good.  Whether working with a partner organization that addresses health, poverty, disabilities, politics, animals, environment, or another cause, they incorporate volunteer and voter education and/or skill training into any of our programs.  They will have more concrete things to do once it starts to cool down in the Central Valley.

There are Super PACs targeting all 7 of the Congressional Districts Hillary won in California last year that still have Republican Representatives.  Pick progressive candidates in early 2018 and then give the money directly to your favorites.
With the deep financial pockets of billionaire Democrat donors like George Soros and Tom Steyer, beneficiaries of technological support from left-leaning Silicon Valley, supported by a complicit news media pushing the Democrat's progressive message, and an unlimited depth of grassroots operatives at the ready to carry the whole thing out.  The Democrat machine for 2020 has taken shape.
While California Republicans continued applying a campaign strategy from 2006!
Target 2020
Political operative Edward Ring forewarns:
Come to California to see what's going to roll out across America in time to guarantee a progressive landslide in 2020.  It may be perfectly legal.  But it's so rigged it would make Boss Tweed blush.

The way they did this was to pass laws designed to rig the system.
Remember:  "How goes California goes the country"!  National Republicans need to wake-up from their collective naïveté or risk having the same fate as what just occurred in California, and Maine, will go national.  Infact there are plans already underway!
Democratic legislatures in states that went all blue in the last midterm – Democrats picked up six new houses and several governorships – were watching California very closely.  They want what California has and are likely to pass the three laws California did to seal their permanent power entrenchment: Motor Voter laws that register voters whether they like it or not, absentee ballots mailed to voters whether they like it or not, and ballot-harvesting with no chain of custody by absolutely anyone.

Maine is going to get it.  Washington is going to get it.  Nevada, Colorado, and New Mexico are going to get it.  So are Connecticut, Delaware, Hawaii, Illinois, New Jersey, New York, Oregon, and Rhode Island.  Some, such as Washington and Colorado, likely already have at least some of it, according to various posts on Twitter.

There are 11 more states with partial Democratic control, either through the state Senate or state lower House, or else its governorship.  Some, such as Michigan, probably don't have that much to worry about, given that the state elected a moderate Democrat as governor with a Republican legislature.  But others could come close, particularly if one house or gubernatorial chair flips, or if a GOP governor either is a RINO or can be muscled.  Vermont, New Hampshire, Minnesota, Maryland, and Massachusetts are worth watching for the next tier of Democrat moves to rig absolute control.

What it shows is that statehouses are important because they set election laws.  If the state is run by Democrats, rest assured they will take every advantage to secure absolute power.  What's needed now is a concerted Republican counterattack, not to secure absolute power, as the Democrats have done, but to secure free and fair elections from a willing electorate.  That's what's in danger now…
The top-down Republican procrastination of waiting until the after Labor Day weekend of an election year to start getting serious about the politicking, is a thing of the past!  Political campaign operations have evolved into nonstop year-round operations.  The first week of October is now as equally important as the first Tuesday in November.
.@JudicialWatch is investigating "ballot harvesting" in CA where voter rolls are a mess. For instance, in Orange County, there are 350k "inactive" registered voters. https://t.co/oO8dbpTwmy

— Tom Fitton (@TomFitton) December 3, 2018
Fortunately, Judicial Watch is on the job to hopefully monkey-wrench any further encroachment of ballot-harvesting legislation in other state houses.  But Republicans, Tea Partyers, 2nd Amendment advocates, and supporters' smaller government "of the people, by the people, for the people" need to engage now.
If not, we shall "perish from the Earth".