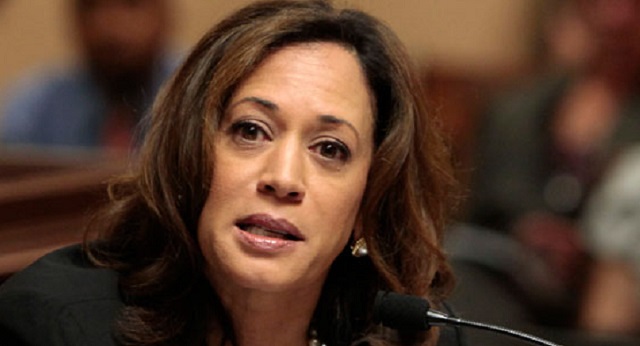 Meet yet another Democrat hypocrite who supposedly hates guns, but owns one.
Want to see the list?
Heat Street examined 2013 USA Today data on congressional firearm ownership, finding that in addition to the 26 gun owners, there were 12 more congressional Democrats who did not answer if they owned a firearm or not.
The sit-in centered on two pieces of proposed gun legislation, one for expanded background checks and one for restricting gun sales to terror suspects.
Here's the full list of Democratic gun owners who participated in the sit-in:
Rep. Ann Kirkpatrick

Rep. Bennie Thompson

Rep. Dina Titus

Rep. Dutch Ruppersberger

Rep. Jared Huffman

Rep. Jim Cooper

Rep. Jim Costa

Rep. John Carney

Rep. John Garamendi

Rep. Keith Ellison

Rep. Mike Thompson

Rep. Peter DeFazio

Rep. Peter Welch

Rep. Rick Nolan

Rep. Ron Kind

Rep. Steve Cohen

Rep. Tim Ryan

Sen. Gary Peters

Sen. Harry Reid

Sen. Mark Warner

Sen. Martin Heinrich

Sen. Patrick Leahy

Sen. Sheldon Whitehouse

Sen. Tammy Baldwin

Sen. Tim Kaine

Sen. Tom Carper
This list doesn't include Democrats Senators Chuck Schumer and Dianne Feinstein, both noted gun packers. And now we can add another scandalous Senator to that list.
.@KamalaHarris on gun policy: "I am a gun owner … We are being offered a false choice, which suggests you're either in favor of the 2nd Amendment or you want to take everyone's guns away." #IACaucus pic.twitter.com/qAmPpTRHY7

— Iowa Starting Line (@IAStartingLine) April 11, 2019
According to TheHill.com:
Sen. Kamala Harris (D-Calif.), a 2020 Democratic presidential contender, said Thursday that she owns a gun for personal safety reasons, adding that she believes in some changes to gun laws.
"I am a gun owner and I own a gun for probably the reason that a lot of people do, for personal safety," she told reporters in Iowa.
(…)
The presidential candidate blasted what she believes is a "false choice" between supporting the Second Amendment and taking away guns, which she said is "born out of a lack of courage from leaders."
"For too long and still today we are being offered a false choice which suggests you're either in favor of the Second Amendment or you want to take everyone's guns away,"  she said.
Interesting Harris would say this, given that Democrats undoubtedly want to take guns away from the majority of the population.
In short, the only armed people would be Democrats, their security, or the people who do the bidding of the Democrats.
You and me? We can throw rocks.