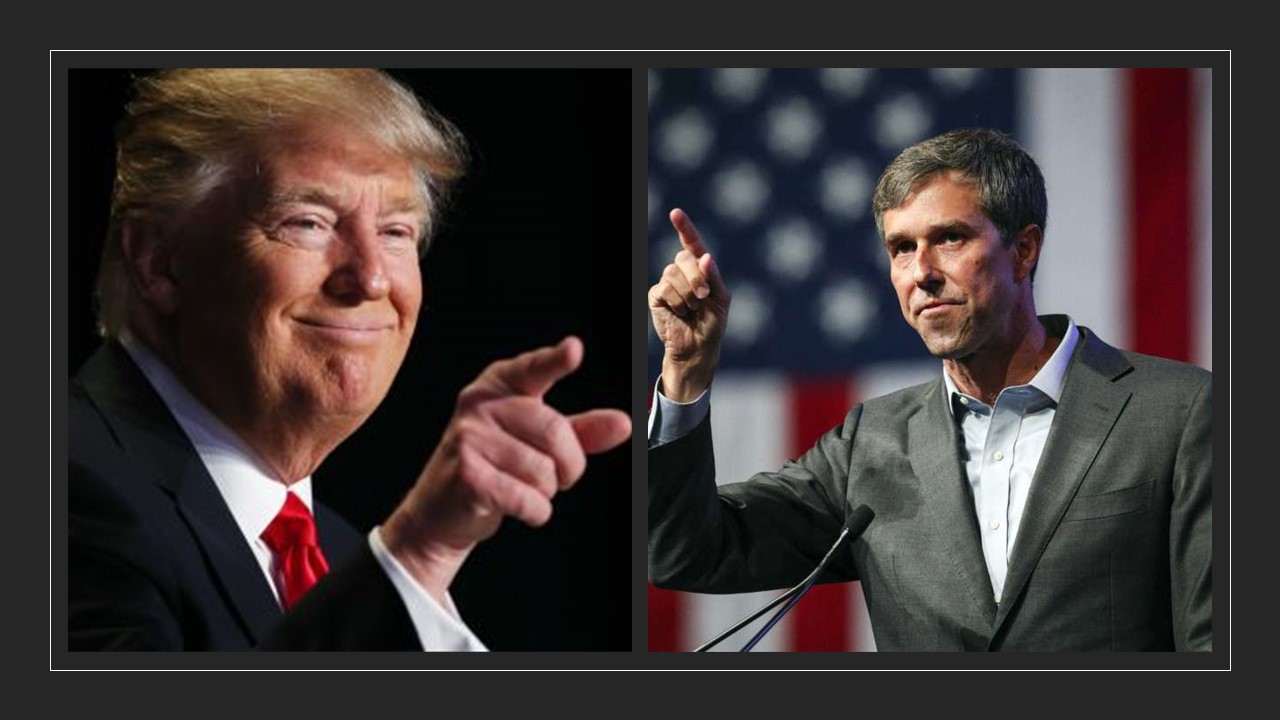 If Democrat debates tell us anything, it's that the left has a long way to go before they come up with a candidate to face Donald Trump.
So, the race is on. And liberals are trying to put on a brave front. In fact, just a few weeks ago, news feeds were inundated with leftists bragging about the funds they've raised.
Here's a little snippet I wrote on Elizabeth Warren:
Today, Warren announced her fundraising efforts for the past three months total slightly more than $19M, which puts her ahead of Bernie Sanders by a cool million. Further, while Kamala Harris bumped up in the polls after recent debates, her fundraising lags Warren by a strong $7M. And Joe Biden raised $21M, which means Warren hasn't caught up to all the democrat contenders.
Clearly, the goal was to bolster the image of front runners by throwing out huge numbers. There was only one little problem. Donald Trump. While Democrats raised a combined amount of nearly $59M, Trump raised approximately $107M. Ouch, that's quite a difference.
So not only do democrats pale in fundraising efforts, but now a new problem comes to light.
Democrats are burning dollars faster than Rosie O'Donnell to the buffet line. At this rate, they'll be out of money before 2020 commences.
Top Offenders
It's no surprise to find Beto O'Rourke topping the list of big spenders. Recall when Beto tried to unseat Senator Ted Cruz? He stood around passing out gift cards to migrants. Considering migrants can't vote, it doesn't seem like the brightest way to spend campaign dollars. Obviously, we know how that turned out.
Trump showed up, held a rally in El Paso, and buried Beto. Since Trump already squashed Beto once, democrats are pretty dumb to give him a second shot. In fact, O'Rourke is only polling around 5% nationally. And while he brought in 3.6M last quarter, he spent $5.3M. Funny how politicians find ways to spend more than they have.
However, Beto isn't the only one burning through the Benjamins.
As Fox News explains:
Among those with the highest burn rates, according to Federal Election Commission records, are New York Sen. Kirsten Gillibrand, former Texas Rep. Beto O'Rourke, New Jersey Sen. Cory Booker and Hawaii Rep. Tulsi Gabbard. Former Maryland Rep. John Delaney was also listed as having spent several million more than he raised, but the candidate has since said the numbers were misreported.
While all the candidates still maintain substantial amounts of cash on hand, running a deficit this early into their campaigns is not usually a harbinger of a successful race, observers say.
"It's never a good sign," Larry Sabato, director of University of Virginia's Center for Politics, said. "I'm not going to write them all off, let's see what happens in the second debate."
Delaney, for instance, has large cash reserves, albeit through his own personal fortunes. To date, he's loaned his campaign $24 million. He's polling at 1 percent.
Desperate Debaters
At this point, these candidates need a stellar debate performance to save their skins. That's going to be pretty hard for O'Rourke. After his failed bid for Senator, unsettling news alerted us to Beto's dark side.
In addition to his crazy days as a hacker in the Cult of the Dead Cow, O'Rourke wrote several disturbing stories and detailed his dreams of running over children with a car. Even liberal voters have a hard time looking past all that craziness. Especially when O'Rourke funneled more than $100k into his wife's company. If Beto were a smart man, he'd cut his losses now.
Corey Booker is all too happy to take Beto's supporters.
As Fox notes:
Booker, too, is playing a long game when it comes to donors and polling, though how successful remains to be seen. His campaign, which is based on ideas of unity and focused on a building a coalition of voters across demographic lines, says it pulled in 72,000 new donors in the second quarter.
Unlike Beto, Booker has tapped into the money from earlier Senate runs. In the second quarter alone, he pulled $2.7 million from his Senate campaign. In total, he's transferred more than $3.6 million to his presidential campaign.
His campaign spent a total of $5.3 million in the second quarter, but raised $4.5 million. Fellow Sen. Kirsten Gillibrand spent $4.2 million, but raised $2.3 million.
Trump hasn't really begun to campaign.
Imagine what happens as the Trump campaign gears into overdrive. When they start soliciting funds from the 92 percent of Republicans who fully support him, the 72 percent of Independents, and the 32 percent of Democrats? He will blow the roof off fundraising numbers.
I can hear Trump now.
"We will raise more than anybody. It's going to be HUGE!"
And the thriftiest politician ever will spend his money wisely. Just like he accomplished in 2016, when Hillary's loss cost twice as much as Trump's win.
Meanwhile, Democrats burn money, feeding on each other. So how much money will these Leftist clowns spend fighting each other? Millions.
By election time, they will have a fraction of the war chest needed to compete. Truthfully, no amount of money will help them win.
But we can still enjoy the show as Democrats burn their own house down.