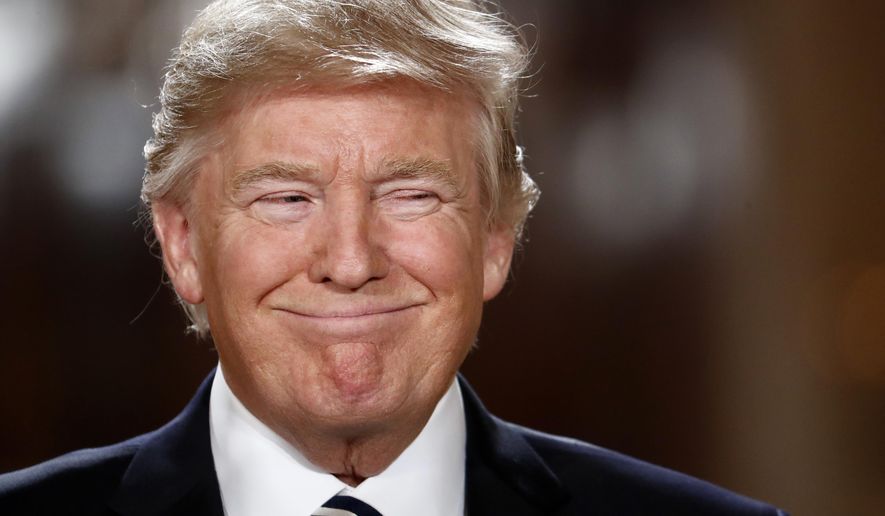 Democrats get another loss. How many is that so far? Who cares, as it's too many to count at this point.
Democrats learn a painful lesson these days: Trump wins in the end. So whatever victories Democrats believe they have are only short-lived.
And Trump got another victory, this one related to his first campaign promise: build that wall!
As Yahoo News reported:
The Supreme Court cleared the way Friday for the Trump administration to tap billions of dollars in Pentagon funds to build sections of a border wall with Mexico.
The court's five conservative justices gave the administration the greenlight to begin work on four contracts it has awarded using Defense Department money. Funding for the projects had been frozen by lower courts while a lawsuit over the money proceeded. The court's four liberal justices wouldn't have allowed construction to start.
The justices' decision to lift the freeze on the money allows President Donald Trump to make progress on a major 2016 campaign promise heading into his race for a second term. Trump tweeted after the announcement: "Wow! Big VICTORY on the Wall. The United States Supreme Court overturns lower court injunction, allows Southern Border Wall to proceed. Big WIN for Border Security and the Rule of Law!"
I've written many times on the importance of a president with the courts. Trump exemplifies that more than any.
Understand that almost every Obama-era judge has ruled against President Trump. But he persists, and ultimately gets his victory. This time is no different.
The Supreme Court's action reverses the decision of a trial court, which initially froze the funds in May, and an appeals court, which kept that freeze in place earlier this month. The freeze had prevented the government from tapping approximately $2.5 billion in Defense Department money to replace existing sections of barrier in Arizona, California and New Mexico with more robust fencing.
Though getting what almost all politicians on both sides of the aisles have wanted for decades, Chuck Schumer and other Democrats immediately complained.
Democrats blasted the move Friday night, with Senate Democratic Leader Charles Schumer (D-Calif.) calling it "a deeply regrettable and nonsensical decision."
Schumer argued the ruling "flies in the face of the will of Congress and the Congress's exclusive power of the purse, which our founders established in the Constitution."
"It's a sad day when the president is cheering a decision that may allow him to steal funds from our military to pay for an ineffective and expensive wall for which he promised Mexico would foot the bill," Schumer added in a statement.
Yet, here is Chuck Schumer in 2008 discussing protecting the border:
Next, here are Schumer and other Democrats discussing protecting America's border and building the wall.
Fun to watch Democrats learn lessons the hard way.
When you bet against the country, you lose every time.