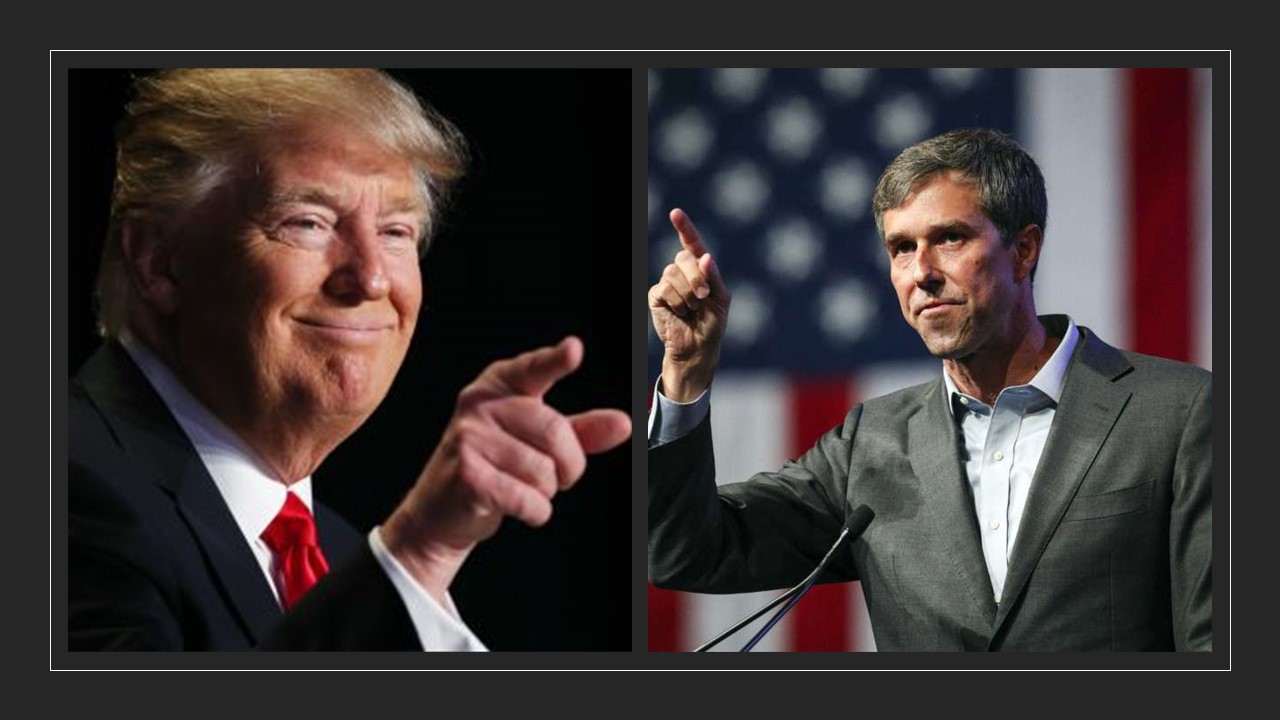 Beto's campaign died before it started. So today's announcement is a mere formality.
Trump put Beto in his place during the midterms, when he failed to unseat Ted Cruz in a heated senate race.
Somehow, Beto thought his loss could parlay into a presidential win. Even though he didn't stand a chance, some liberals allowed Beto to entertain the possibilities. But at the end of the day, Beto never gained traction, and he never raised the dollars a big campaign needs to survive.
In fact, rumors say Beto had to cut staff just to make advertising come together. And while O'Rourke made his announcement public, he did not go quietly into that good night.
Instead, O'Rourke pledged to continue to fight Trump on the sidelines. "I will be part of this and so will you," he said.
What Went Wrong?
While leftists are scratching their heads, wondering what went wrong, allow me to explain. Sure, Beto raised $80M for the senate race, and broke a lot of records. And maybe he managed to make the best showing a Democrat has pulled off in Texas in many moons. But a lot happened after the polls closed, closing the door on Beto's big dreams.
First, we learned of his twisted history, covered up by Rueters during the 2018 campaign.
As I previously wrote:
In what should be no surprise of media malpractice, Reuters now admits the news organization knew of Robert O'Rourke's crazy writings and work as a hacker years ago. Facts about the crazy activities and mind of a man who would cost Microsoft millions. Worse, O'Rourke had dreams of running over children in his car.
Apparently, Reuters didn't want to influence O'Rourke's election against Ted Cruz, when they decided to keep very relevant information on the insanity of O'Rourke private.
Not only did Beto work as a hacker in the cult of the Dead Cow, but his disturbing writings would shock Stephen King.
In addition to running over small children, Beto dreamed of a money-less society.
"One day, as I was driving home from work, I noticed two children crossing the street. They were happy, happy to be free from their troubles…. This happiness was mine by right. I had earned it in my dreams.
"As I neared the young ones, I put all my weight on my right foot, keeping the accelerator pedal on the floor until I heard the crashing of the two children on the hood, and then the sharp cry of pain from one of the two. I was so fascinated for a moment, that when after I had stopped my vehicle, I just sat in a daze, sweet visions filling my head."
In another piece, he took on a self-proclaimed neo-Nazi who maintained that Hitler was misunderstood and didn't personally want Jews killed. O'Rourke and a Jewish friend questioned the man about his theories and let him ramble about Jews and African Americans, an attempt to let him hang himself with his own words.
Next, we learned of Beto's massive fraud.
Anyone hoping to unseat the best President in modern history should be dotting his i's and crossing his t's at every turn. Instead, Beto funneled approximately $110,000 in campaign funds to a web development company. That doesn't sound too bad, unless you consider the flip side. The web development company is owned by O'Rourke and his wife!
That move pretty much sealed Beto's fate with voters. But it wasn't his last big mistake. Then Beto proposed an alternate version of the Green New Deal.
"The greatest threat we face — which will test our country, our democracy, every single one of us — is climate change. We have one last chance to unleash the ingenuity and political will of hundreds of millions of Americans to meet this moment before it's too late," O'Rourke warned while unveiling his proposal.
By the way, Beto's version came with a $5T price tag just to get it rolling. But money means little to Beto. He has no problem spending what he doesn't have.
Burning through Dem Dollars
Months ago, we reported Beto's deficit spending.
O'Rourke is only polling around 5% nationally. And while he brought in 3.6M last quarter, he spent $5.3M. Funny how politicians find ways to spend more than they have.
Things only got more dismal from there.
A shooting in El Paso showed just how low Beto was willing to go. He used the tragedy to try and rally his campaign. In fact, Beto flat out blamed President Trump for the terrible shooting.
He is a racist, and he stokes racism in this country . . . We have a president with white nationalist views in the United States today," Beto said before comparing Trump to the Third Reich.
The irony of that is Beto's writings refer to Hitler as a simply misunderstood man. Luckily, Americans are paying attention. So when Beto promised to grab our guns by force, that was the final nail.
Now it bye-bye Beto! Good riddance. There's only one question left. Who will be the next to bow out?