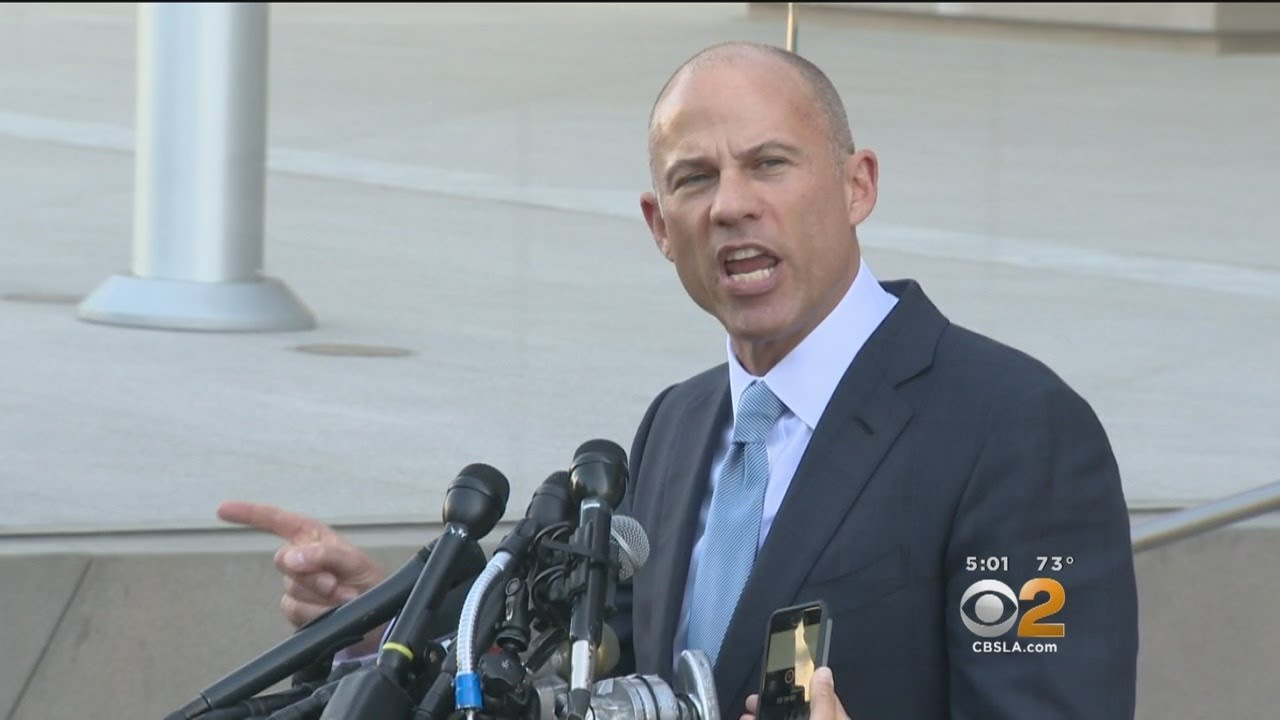 Michael Avenatti thought extorting Trump would be his claim to fame. Or at least riches. And when that didn't work, he tried his scam again.
Leftist America didn't seem to mind when Avenatti targeted the President of the United States. But take a stab at their favorite shoe company, and it's a whole different ballgame.
Avenatti became a household name when he used Stormy Daniels in an attempt to extort Donald Trump. Of course, it backfired when Daniels was ordered to pay Trump damages.
But Avenatti wasn't ready to give up yet. After his Stormy Daniels lawsuit failed, he pretended to dig up another "Kavanaugh victim." He would've had a better chance finding a unicorn with a rainbow glittered horn. Still, he paraded his so-called rape victim all over social media.
As Kevin Jackson penned in 2018:
If we're to believe this trail of bullcrap, first Kavanaugh "tried" to assault Ford. Then he put his penis the Ramirez' face. Later, he started a rape gang. After which, he personally raped Julie Swetnick. Notice that each victim's story progresses to something even more brutal than the last? The explanation is simple. When the first woman couldn't bring Kavanaugh down, liberal dug their heels in and went for a bigger accusation.
Thus, Avenatti was left standing 0 for 2. Why not hope the third time would be the charm? That's when it hit him. Avenatti could take down Nike! Or at least that would be the next scheme.
Just Do It
I'm sure Avenatti used Nike's own slogan to encourage himself to pull the trigger on his scam. What did he have to lose at that point? He'd already failed to extort the President. He failed to sink Kavanaugh. Then there was the whole arrest for allegedly beating his girlfriend, but Avenatti didn't even consider that a scandal.
So, Avenatti went to the powers that be at Nike and demanded twenty-five million dollars. I'm sure that was always the number in Avenatti's head. And since he didn't get it from Trump, he needed to get it somewhere.
Breitbart reports:
[The] steep fall from power-broker status was swift when Avenatti was arrested as he was about to meet Nike lawyers last March to press his demands for millions of dollars to conduct an internal probe of the Beaverton, Oregon-based shoemaker.
Avenatti maintained he was taking the aggressive position at the urging of his client, Gary Franklin, who ran a youth basketball league in Los Angeles and was angry that Nike ended a decade-long sponsorship that provided $72,000 annually and free gear. He sought $1.5 million for Franklin, as well.
Franklin testified that two Nike executives forced him to pay money to the mother of an elite high school basketball player's mother and to pass along payments to the handlers of other players while doctoring paperwork to hide the purpose of the funds.
Avenatti did not testify, but his lawyers said he was following the wishes of Franklin and an entertainment executive who advised him to be aggressive to force Nike to fire corrupt executives and fix its culture.
Besides the extortion trial, Avenatti also faces an April trial in New York on charges that he defrauded Daniels of book proceeds and a May trial in Los Angeles on charges that he defrauded clients and others of millions of dollars.
He remains held without bail. Federal prosecutors in Los Angeles succeeded last month in getting him locked up after saying he violated his $300,000 bail by moving money around illegally after his arrest.
Obviously, we have no love loss for Nike.
Their support of Kaepernick revealed the company's true character. But it's entertaining to watch karma get the sleazy porn lawyer after all.
As it stands, Avenatti faces up to 42 years in prison.
But it wasn't so long ago when Democrats thought Avenatti should run for President. I guess the left has a knack for picking criminals to lead them.