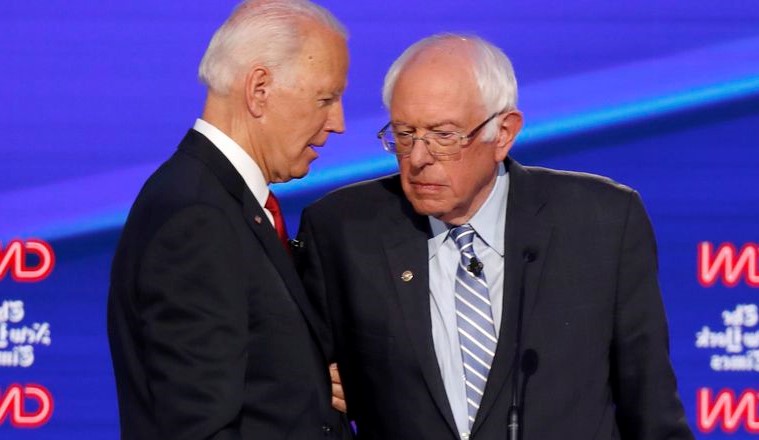 When pollsters are honest, we get a real glimpse of President Trump's popularity. But most pollsters are not honest. They are manipulated by money to create false narratives.
But when the right questions are asked, Americans get a true glimpse of the 2020 election. Such was revealed in the CBS News-YouGov poll where 65 percent of voters say Trump will "definitely" or "probably" win the 2020 election. This compares to 35 percent who say he will "definitely not" or "probably not" win.
The poll results continue, as more than 9 in 10 Republicans are confident Trump will continue to be president. And in what should not surprise anyone, more than a third of Democrats agree.
Another worrying statistic for Democrats is that only 42 percent of Democratic voters in the poll have decided who they will vote for. Almost 6-in-10 of all voters say their vote won't be affected by who the Democratic nominee is, or what Trump does in the next year. But what does this mean?
Will the almost 60 percent of Democrats who haven't selected a candidate vote for the Democrat no matter what? I doubt it.
Now we get the nonsense of the poll.
Supposedly, all the Democrats referenced in the poll – most of whom have dropped out of the race – are within 3 percentage points of the president in head-to-head match-ups. Yet, no Democratic candidate obtains more than about a quarter of voters who believe they will defeat Trump.
For example, Bernie Sanders gets the highest score at 27 percent who think he will win against the president. But this next poll result is most telling.
Among Democratic voters only, 49 percent say former Vice President Joe Biden could beat Trump. Again, only Democrats were polled here. And even they don't believe Biden can beat the president.
The next best candidate with a chance to beat President Trump came in at 46 percent, and that was Bernie Sanders. Understand, this poll was taken when Sanders was the definitive front-runner, having been newly-crowned as such after his victory in Nevada.
And for a good laugh, look at two big Democrat losers now out of the race.
36 percent of Democratic voters say Sen. Elizabeth Warren (D-Mass.) and former New York City Mayor Michael Bloomberg could beat President Trump.
In case you're wondering why these polls are mostly bullsh*t, look at the stats (emphasis added):
The CBS News-YouGov poll was conducted between Feb. 20 to 22, with 10,000 registered voters, including 6,498 self-identified Democrats. The margin of error for the whole sample is 1.2 percentage points. Among Democratic primary voters, the margin of error is 1.7 percentage points.
Almost 65 percent Democrats were polled. So imagine the numbers if 1,500 more Republican were polled, and 1500 less Democrats? That's a 3,000 voter swing.
Why wouldn't the poll provide a 50-50 match? You know the answer. The number are heavily skewed towards Democrats, because the results would show what we all know. Trump will crush the Democrats in head-to-head match-ups.
Ironically, even skewing the numbers, Democrats got extremely bad news. And common sense validates this.