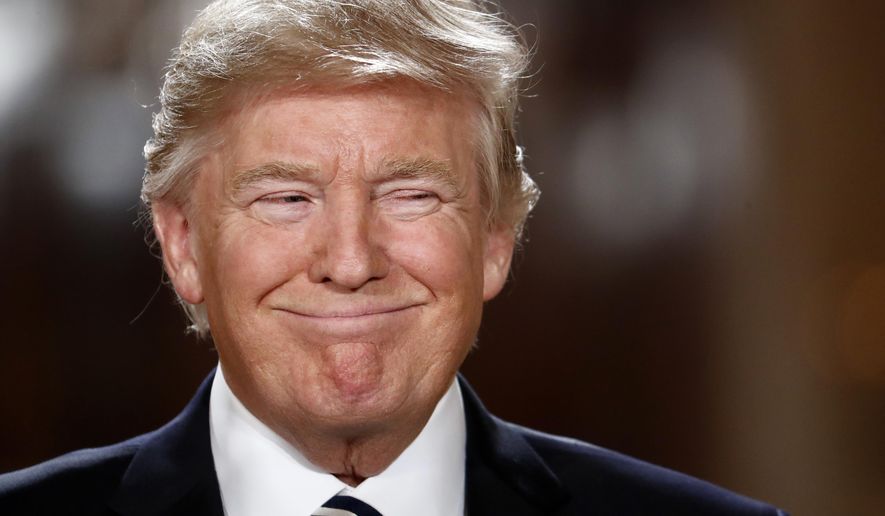 In case you haven't noticed, President Trump rides Leftists like a bronco buster. They come in wild, then he tames them.
And it shows in his ratings.
Despite every attempt by Democrats to destroy the best non-wartime president in history, Trump keeps breaking them down, making plow horses out of them. And in the latest attempt to dethrone Trump, Leftists fail again.
As the latest Fox News poll shows, approval of President Trump's job performance inches up to a record high. Apparently voters approve of the president's handling of the Chinese-created, Leftist-supported coronavirus.
In their want to spread panic around the Chinese contagion, Leftists got a dose of reality as 49 percent of Americans approve of the job Trump is doing as president. That's up from 48 percent two weeks ago and 47 percent in late February.
Not a good trend for Leftists who hoped the Chinese Wuhan Virus would destroy the president.
But it gets worse for Democrats, as 49 percent of voters disapprove, marking only the third time in Fox News polling that fewer than half rate him negatively.
If you believe this poll, then the president has slipped among Republicans. He's apparently lost a bit of Republican support, as only 81 percent of Republicans approve of Trump, down from his record 91 percent in January.
There are polls that contradict this, as
Wow, Approval Rating in the Republican Party – 96%. Thank you!

— Donald J. Trump (@realDonaldTrump) April 10, 2020
Regardless of which stat you believe, one thing is certain: Trump polls higher among Republicans than Joe Biden (or any other Democrat) polls among Democrats.
At this point in the campaign, former VP creepy corrupt Joe Biden looks like a nag. In a recent poll, Governor Andrew Cuomo of New York was in a statistical tie with Biden. Hard to believe a non-candidate polling equally with the anointed one?
And what of the Bernie Sanders supporters? Check Sanders' social media feed and you find many of his supporters vowing to never vote for Biden.
Still, that's not the only bad news for those who tried to depose Trump. Look at other groups where Trump has made progress.
The poll revealed that Trump's approval sits at or near his best among women, Democrats, whites, and white evangelical Christians. You can add blacks, Latinos, and the LGBTQ to that mix as well. In other words, there is not a single group where Trump receives less support than he did in 2016.
Next, Trump's pull-through capability reflects in the poll, as voters give Congress an even bigger ratings bump than the president.
35 percent of voters approve of the job lawmakers are doing. This number is up four points since March and up nine since late February. Consider the ramifications of Trump's growing popularity and the down-ticket potential for Republicans congressmen and senators?
More proof that Trump has the Democrats tamed and ready to be trail horses comes with polling around the "pandemic".
After pulling out all stops, like hiding masks, ventilators, and predicting the death of millions, the Democrats set President Trump up for success.
He kept the nation calm, speaking of overcoming with new vaccines, and getting the FDA to fast-track medicines. I wrote recently of how Trump played the Democrats' game against them, and touted the outrageous number of possible deaths, only to keep them well below those doom and gloom predictions.
The outcome proves that Trump knew what he was doing. As Fox News reports their pandemic polling, they found 51 percent approve of Trump.
But Trump's real genius comes with his managing of the swamp rats who are reporting on the pandemic. Fox News reported that Dr. Anthony Fauci who gets the best ratings of those tested, as 80 percent approve of him. Moreover, 62 percent approve of Dr. Deborah Birx.
Two Leftists now do the bidding for President Trump.