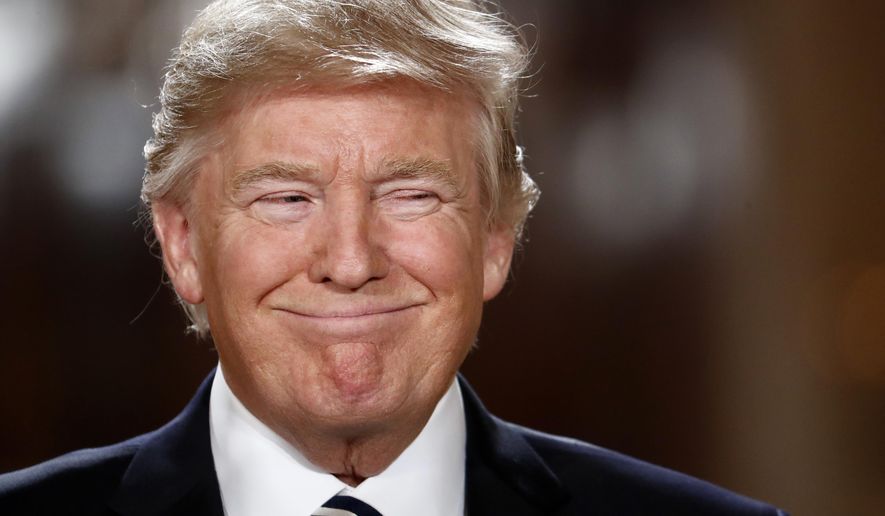 President Trump will go down in history as the coolest president ever. His ability to take advantage of a "crisis" makes Democrats look like pre-schoolers.
And boy do the Democrats have a crisis.
Joe Biden opened up a can of worms, by exposing the racism of Democrats. Biden revealed to blacks that they can't be black unless they vote for him. Yes, Biden exposed the Democrats dirty not-so-secret of taking advantage of the black vote. Promise everything, deliver nothing.
Biden barely finished his interview, before his team had written his apology.
Biden said on a call with the US Black Chambers, "I shouldn't have been such a wise guy". Interestingly, they added this call to his schedule to stop the breathing.
Biden added, "I shouldn't have been so cavalier." And then he said that he would never "take the African American community for granted".
Funny. Because Biden spent a lot of time taking black people for granted.
In the interview Biden said that the NAACP backed him in all his races. The NAACP quickly denounced Biden's comments. They issued a statement, which read,
"We want to clarify that the NAACP is a non-partisan organization and does not endorse candidates for political office at any level."
Gotta laugh for two reasons.
One, the NAACP is non-partisan? And two, even the dumbasses at the NAACP are smart enough to stay away from Biden on this one. Dude is TOXIC!
But where the NAACP backed away, Trump's team sprang to action. The campaign launched a new website that takes aim at Biden's blunder. The website is youaintblack.com. Trump's campaign manager Brad Parscale made the announcement.
The website features a video that shows Biden's obvious racism, proven again by the remarks he made during the recent radio interview with Charlamagne tha God. While there, visitors can "get woke" by signing up to receive Trump 2020 campaign messages.
Adding levity to injury, the Trump campaign offers t-shirts, featuring the slogan: "You Ain't Black".
Joe Biden has since walked back comments he made Friday morning, which suggested African American voters who can't decide if they are going to support him or President Trump "ain't black." He cited his record with black voters and a repeated endorsement by the NAACP.
Prominent blacks put Biden on blast, noting that the black vote is not monolithic. Rapper Diddy tweeted:
Aye bruh @JoeBiden I already told you the #BlackVoteAintFree
https://twitter.com/Diddy/status/1263882245800067072
Black conservatives, including me, were quick to chastise Biden for his racist comment. I also blasted Charlamagne tha God for being a Step 'n Fetchit silly ass Negro. How could he possibly allow Biden to say something so incendiary without calling him out on the spot?
Illinois Senate candidate John James commented:
"Vice President Biden, with all due respect, your latest comments are both pathetic and hurtful. I think that in civil discourse we can have our disagreements on politics, but you challenging me and millions of other people out there on their blackness, descendants of slaves, is some seriously condescending, out-of-touch bull crap."
Add this to the long list of Biden comments and actions that prove the man doesn't even realize he's a racist. Ironic, given that Leftists constant accuse Conservatives of not recognizing racism.
Biden put Democrats in a rough spot. Black Democrats know what Biden said is racist. So now they must confront this realization head on.
But there's always an upside. So, at least they have a website (thanks to Trump) to get their "black" updates.