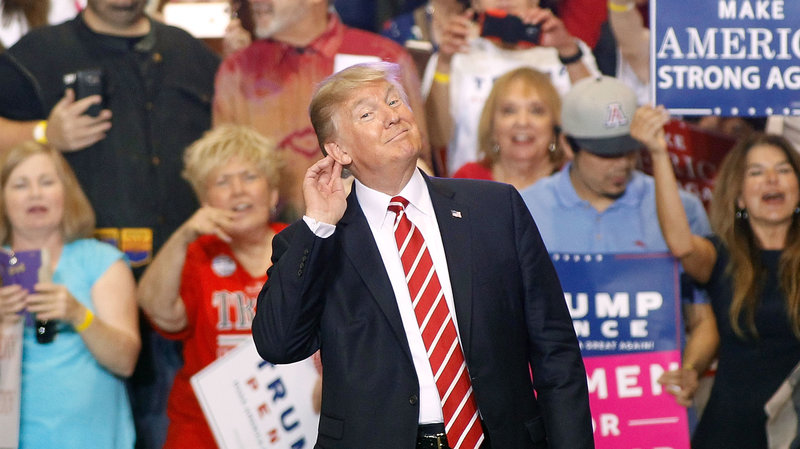 MSNBC's Joe Scarborough has been a harsh critic of President Trump. Consider this example.
A tweet where Donald Trump appeared to be critical of Obama read:
"If the Dow Joans ever falls more than 1000 'points' in a Single Day the sitting president should be 'loaded' into a very big cannon and Shot into the sun at TREMENDOUS SPEED! No excuses!'"
However, the tweet was proved fake by numerous fact-checkers, including Politifact, when it first surfaced in 2018. The jokester, Shaun Usher, who was the first to share the screenshot, later admitted that he created the fake tweet, even dating it 2015. Usher explained, "Not for a second did I think people would believe that to be genuine."
But Joe Scarborough pounced. Not even bothering to check the Dow on the day in question:
Scarborough's response:
"What if it drops more than 2,000 'points' in a 'Single Day?'"
Don't bother looking for the original tweet, as Scarborough deleted it. And at the urging of many people on social media, Scarborough offered an apology.
"I'm sorry for being less than mindful in my reaction. I was doing too many things at once and responded in haste. My apologies"
Less than mindful? More like completely derelict and irresponsible. Like when the intern died in then Congressman Scarborough's office?
Heavy.com reported:
Lori Klausutis was an intern working for Joe Scarborough, the co-host of Morning Joe on MSNBC, before passing away on July 19, 2001. Klausutis worked in Scarborough's Fort Walton Beach congressional office from 1999-2001 during his time as a U.S. Republican Congressman from Florida's 1st District.
Klausutis' body was found shortly after 8 AM on July 20, 2001, by Juanita Marie Bergmann, a Destin resident and former nurse, and her husband, Andreas Bergmann who had an appointment at Scarborough's office.
Two Fort Walton Beach police officers who witnessed the autopsy "reported her skull had been fractured." This initial finding led to many conspiracy theorists speculating that the former aide had been murdered.
Who knows what happened? Powerful men like Congressmen can get away with a lot. But to joke about it?
This clip from 2003 shows Scarborough joking about his dead intern on the Don Imus radio show.
Ask yourself what the media would do if Donald Trump had such an incident in his past, then joked about it on the radio.
I suspect they would grab Trump by the "p*ssy" and run the story into the ground.