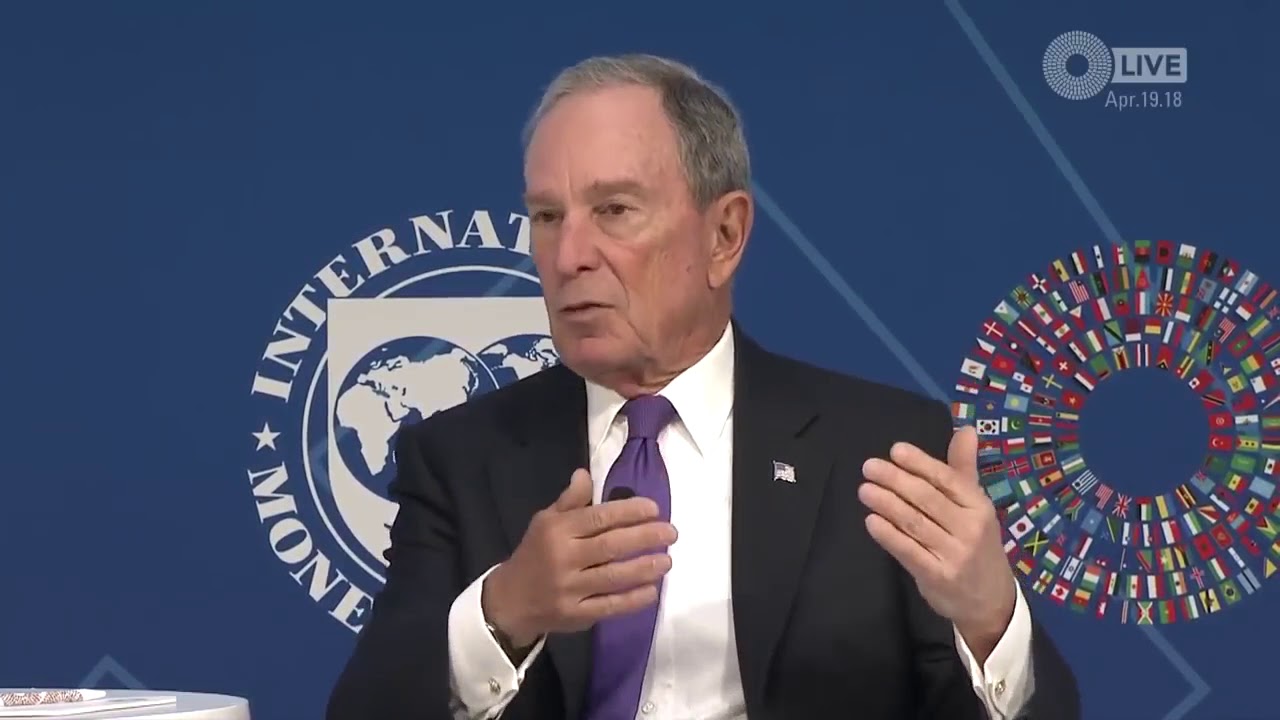 Yet again a rich white man believes the Black vote is monolithic and can be bought.
Billionaire Michael Bloomberg and the Democrats he funds believe they can buy the Black vote. Unwittingly, Bloomberg sees Blacks as slaves for auction. And his latest move proves my point.
As The Washington Post reported,
Former New York Mayor Mike Bloomberg and his team have raised more than $16 million to pay the court fines and fees of nearly 32,000 Black and Hispanic Florida voters with felony convictions, an effort aimed at boosting turnout for Democratic presidential candidate Joe Biden.
Bloomberg tried to buy his way in before. It didn't work then, and it doesn't work now. But let me stop here to make a distinction between President Trump and failed presidential candidate Bloomberg.
President Trump implements the First Step and Second Chance Acts to help some inmates get back into the world. Clearly, his only agenda provides a much needed second chance to people who made mistakes. Trump didn't see his legislation as a voter registration drive. However, Bloomberg does.
The article continues,
The money will go to fund a program organized by the Florida Rights Restoration Coalition to pay the fines, fees and restitution costs for former prisoners who are already registered to vote in Florida but barred by law from participating in the election because of those outstanding debts.
Bloomberg, who has committed at least $100 million to electing Biden in the state, raised the money from individuals and foundations over the past week, his advisers said. He saw the donations as a more cost-effective way of adding votes to the Democratic column than investing money to persuade voters who already have the right to vote, a Bloomberg memo said.
"We have identified a significant vote share that requires a nominal investment," the memo read. "The data shows that in Florida, Black voters are a unique universe unlike any other voting bloc, where the Democratic support rate tends to be 90%-95%."
A nominal investment? That's what Democrats consider Black voters caught in difficult times. Democrats see a Black man's hardship as a bargaining chip for votes.
Added to the abject condescension to Black voters, Bloomberg and team pit Blacks against Latinos.
The memo noted that Biden was polling worse among Cuban American voters than Hillary Clinton, the 2016 nominee, while winning other Hispanic groups by a margin of 3 to 1.
This project may backfire on Bloomberg as the article suggests:
The Florida Rights Restoration Coalition is a nonpartisan group that has been fundraising to return all former felons in the state to the voting rolls. Desmond Meade, the group's president, said the group does not share Bloomberg's goal of empowering only one political side in the upcoming election.
"Different people may give for different reasons but we are in this for one reason and that reason is to place people over politics," Meade said. "We are concerned with people from all walks of life, from all sorts of politics."
The politics of the group funded by Bloomberg remains unclear. But he might be in for a rude awakening to discover that many inmates are not Democrats.
Let see if Republican passion for Trump can counter efforts by Bloomberg and others. How? By merely pointing out the racist nature of what Bloomberg is doing.
A project to bail out mostly black people. LOL. Not a project to help small black businesses, or send students to trade schools.
And what of the all the non-black inmates sitting in prison that Bloomberg overlooked. How should they feel as blacks get bailed out for the same crimes these non-blacks will sit in jail for. Are their families and jobs not important?
What Bloomberg did is repulsive. Let's make sure he knows it.