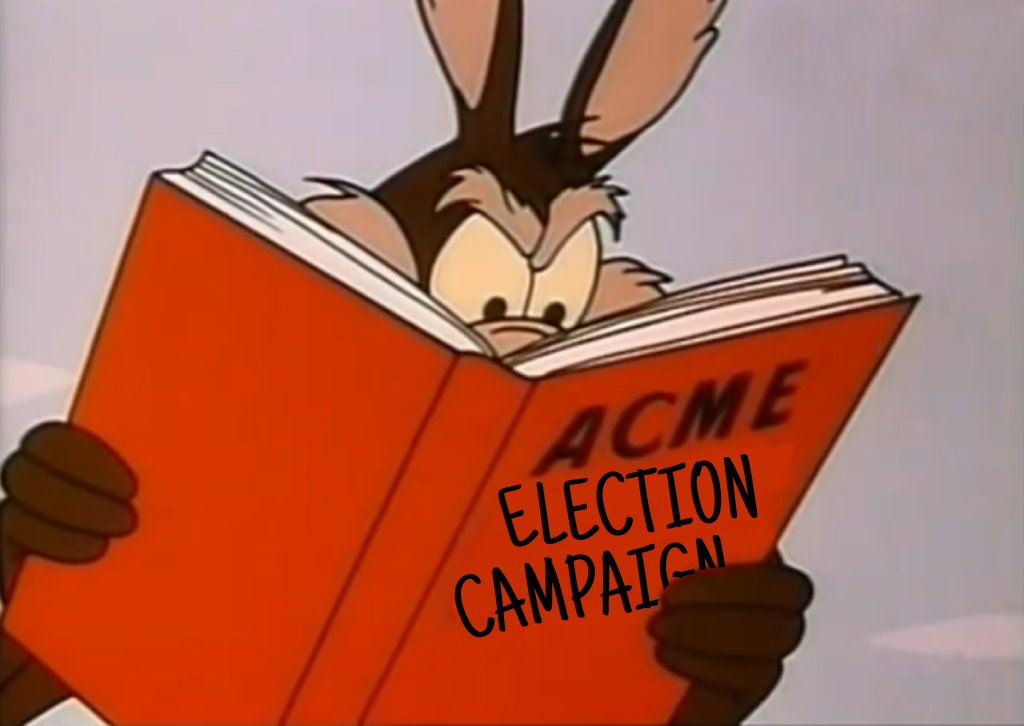 Coyotes Explained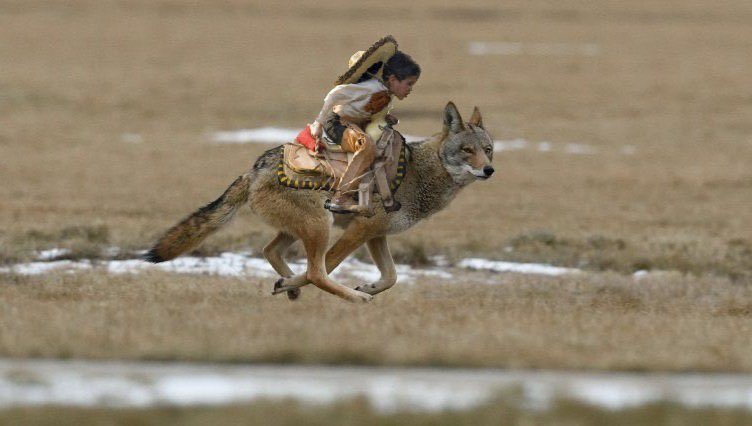 Democrat Ignorance is Exposed.
It initially appeared as a mundane exchange between President Trump and moderator Kristen Welker at the final Presidential Debate:
"Children are brought here by coyotes and lots of bad people, cartels, and they're brought here and they used to use them to get into our country. We now have as strong a border as we've ever had," Trump said.
The answer setoff a kneejerk twitterstorm amongst #Woke liberal elite.
Now…for the record, the definition of 'Coyote' is:
Although of course coyote originally meant "a wild animal that is related to dogs and wolves and that lives in North America."

It also has a slang meaning that was used during the debate: "one who smuggles immigrants into the U.S."

Wholesale slayings by guides called coyotes given credence by immigration head.

— (headline) The San Francisco Examiner, 24 May 1923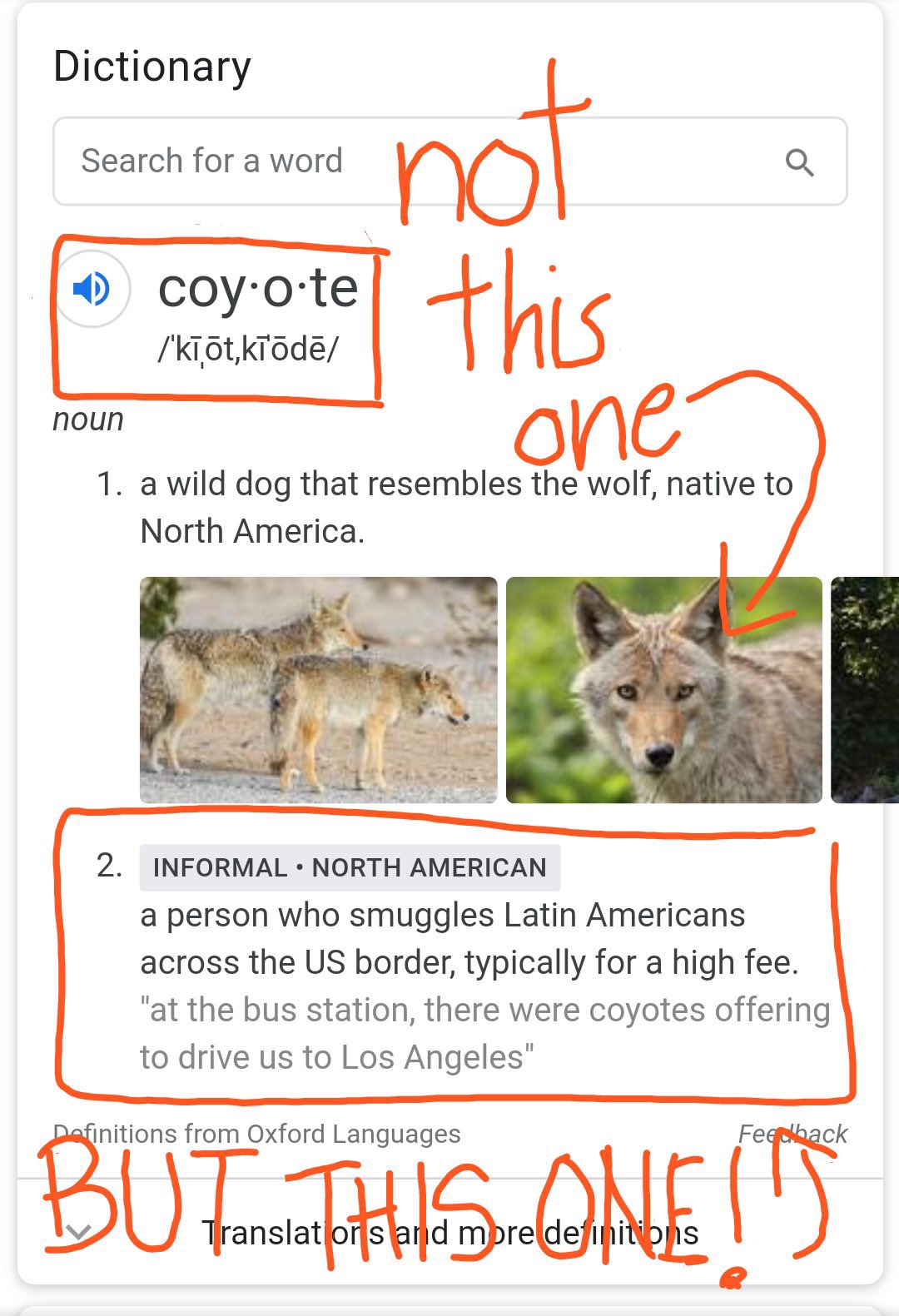 USA Today had their hands full with damage control trying to pacify uninformed readers:
When pressed on immigration after it was reported that 545 children had been separated from their parents at the U.S. border with Mexico, President Donald Trump had a response that left some social media users confused.

Shortly after, a collage of screenshotted tweets from Twitter-verified accounts that questioned Trump's "coyote" comment was posted to Facebook several times, along with photos of children photoshopped on a coyote, mocking those who were a bit baffled.

"Smugglers from Central America to the U.S. work as loosely knit groups of people who operate independently in each of the countries along the route. There is no hierarchical structure between them," Latino USA reported.

Each group is in charge of arranging transportation and securing lodging, and the money charged to migrants is split among groups along the route.
The slang was even used as a throwaway joke in the 2008 movie Beverly Hills Chihuahua, in which the title character is smuggled back into the United States by an actual 'coyote'.
Displaying Their Enlightened Progressiveness.
Some of the worst offenders are liberals who had one-time had been those who at various times took great pleasure in lecturing the rest of us about how uncouth American society had developed.
One of whom was political author Josh Jordan:
There are coyotes near the dog park we go to, and so far I've never seen them trying to illegally bring people into the country.

It's really insulting that Trump would caracturize them that way. pic.twitter.com/mIam2u9rJR

— Your Friendly Neighborhood Numbersmuncher (@NumbersMuncher) October 24, 2020
Georgia State Representative Dar'shun Kendrick has been excoriated on social media after her Twitter posting during the debate.
Did @realDonaldTrump just say 545 kids they can't find their parents for came over through "cartels and coyotes"?! How the hell does a coyote bring a whole human across the border?! Lord—–stop talking. #FinalDebate

— Dar'shun Kendrick (@DarshunKendrick) October 23, 2020
Ironically, David Hogg has popped his head up again.  He's the self-proclaimed expert on gun violence the same way Greta Thunberg is a self-professed meteorologist. Yet, he understands little when it comes to border security and human trafficking.
Imagine calling the immigrant parents that bring their children to the United States for a better life "Coyotes"

The level of xenophobia is sickening.

— David Hogg ☮️ (@davidhogg111) October 23, 2020
In a twist, Congressman Chip Roy called out the Harvard undergrad over his ineptitude.
The San Antonio Current wrote:
Roy called the 20-year-old gun control activist "functionally illiterate" about human trafficking and blasted him for his tweet "ignorantly" mocking Trump. The criticism was Hogg's attempt to "(wrongly) virtue signal your 'compassion,'" he added.
Some celebrities obviously should not be allowed to think on their own without an adult chaperone:
TRUMP and the GOP have torn 520 Children from their parents! They came with their parents. It's not Coyotes, it was their parents. This is an atrocity that TRUMP and GOP committed.

— Mark Ruffalo (@MarkRuffalo) October 23, 2020
They should at least unite the kids with their coyotes.

— Bill Maher (@billmaher) October 23, 2020
https://twitter.com/VicBergerIV/status/1319644012765040640
Not even the satirists at Babylonbee could have come up with such stupidity at their most sarcastic.
For future reference, let's not confuse anymore liberals with additional colloquials.