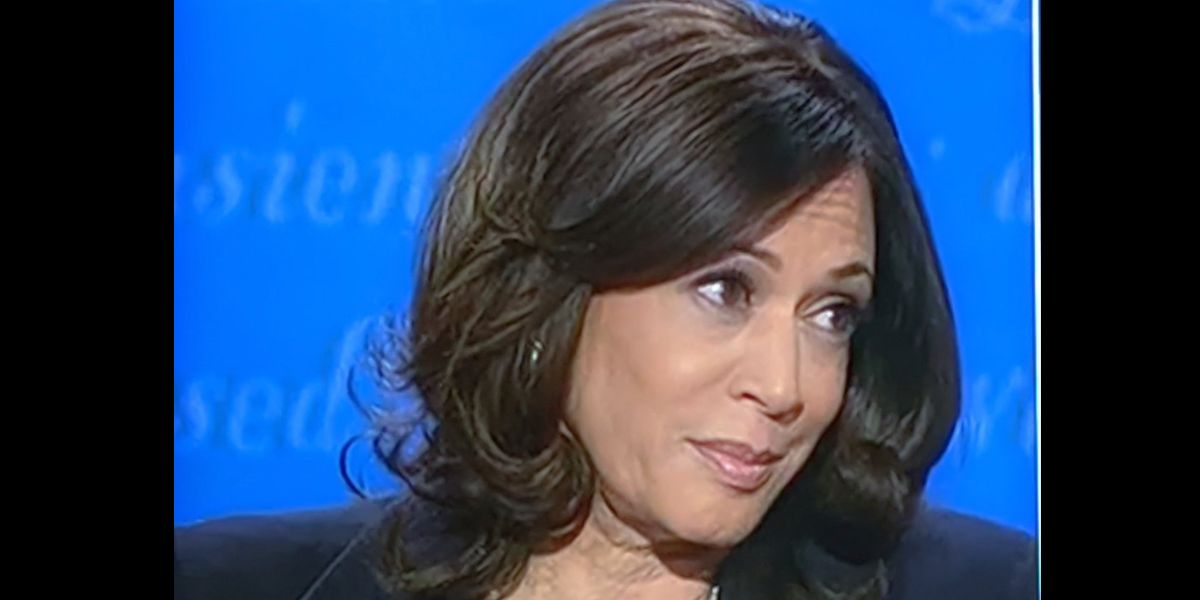 This just in: Kamala Harris is listed as a KEY CONTACT for Biden's family dealings in China. Get your boots folks, it's getting pretty deep.
In 2017, Joe's Biden's son and brother teamed up for a business venture in China. But I'm sure the old VP forgot all about it, as his memory fails him often.
Call me crazy, but I'd say that's an important fact the voters should be aware of. But if I know Facebook, it will be hard to keep the facts in front of us.
Sidenote: Here at the Black Sphere we are dedicated to keeping the conservative voice heard. But the Social Media giants constantly censor us and push us aside. But you can help by joining our mailing list. Click on the link to your right, and help us fight the good fight.
Back to Biden and his crooked-legged-life. Fox News finally did some investigative reporting:
A list of "key domestic contacts" for a joint venture involving Jim and Hunter Biden and now-bankrupt CEFC China Energy Co. included former Vice President Joe Biden's current running mate Sen. Kamala Harris, among other prominent Democrats, Fox News has learned.
An email exclusively obtained by Fox News, with the subject line "Phase one domestic contacts/ projects" and dated May 15, 2017, Biden's brother, Jim Biden, shared a list of "key domestic contacts for phase one target projects."
…
The list, included Harris, D-Calif.; Senate Minority Leader Chuck Schumer, D-N.Y.; Sen. Amy Klobuchar, D-Minn.; Sen. Dianne Feinstein, D-Calif.; Sen. Kirsten Gillibrand, D-N.Y.; New York Gov. Andrew Cuomo; New York City Mayor Bill de Blasio; former Virginia Gov. Terry McCauliffe, among others.
It is unclear if any of the Democrats were ever contacted about the "target projects."
Let's Recap
Last week, we learned of Hunter Biden's Chinese dealings. And we saw emails in which Hunter Biden said this deal could be "interesting for me and my family." Then, the swamp got deeper when leaked messages revealed that 10% of the equity of this new business would be "held for the big guy," presumably Joe Biden.
Then, Breitbart confirmed the "big guy" was none other than Joe Biden. Tony Bobulinski, one of the email recipients, stepped forward to clear up the matter.
Biden then called for a media blackout, meaning he'd remain silent until the 3rd debate. Meanwhile, Facebook and Twitter silenced the Black Sphere and hundreds of conservative warriors for warning voters of the imminent fraud electing Biden would bring.
During this time, Kamala Harris magically disappeared. Leftists know she'll never win the black vote if she keeps addressing the crackhead son, Hunter Biden. So, as luck would have it, Harris used the "WuFlu excuse." Now, I'm not saying she wasn't exposed to covid-19, I'm just saying it's awful convenient when Democrats need to silence Harris, she faces possible illness and takes a few sick days.
More Confirmation
We know Biden is a crooked, perverted, lying scam artist. But for some reasons, leftists can't see the forest for the trees. So we're forced to dig up more confirmation, which liberals will undoubtedly deny.
Still, Peter Schweizer noted recently in his book Profiles in Corruption: Abuse of Power by America's Progressive Elite that Biden's relatives often traded on his name to make money abroad:
The Biden family partners are often foreign governments, where the deals occur in the dark corners of international finance like Kazakhstan, China, Costa Rica, Jamaica, Ukraine, and Russia. Some deals have even involved U.S. taxpayer money. The cast of characters includes sketchy companies, violent convicted felons, foreign oligarchs, and other people who typically expect favors in return.
…
The Biden family's apparent self-enrichment depends on Joe Biden's political influence and involves no less than five family members: Joe's son Hunter, daughter Ashley, brothers James and Frank, and sister Valerie.
…
The Bidens leverage political power not only for generating deals, but also for the opportunities to quietly develop the financial resources of wealthy friends for the benefit of the family. Friends that help the Bidens can count on Joe to grant them governmental favors.
In other word, yep, Biden did it. He sold himself to China. And while Biden accused the media of launching a smear campaign against him, he never actually denied the authenticity of the emails. And Biden forgets one thing, the media leans left. Thus, they take a huge risk in calling out the Bidens.
Who knows what will happen next.
Let's hope Hillary's name isn't somewhere in this scandal. I'd hate to see the double suicide of Biden and the witchy woman he added to his ticket. But at least now we have a better grasp of the situation. Harris, who once called Biden a racist, thinks she can make it as Vice President of the United States under his leadership. And it has nothing to do with the money she made in China. (Yeah, right…)