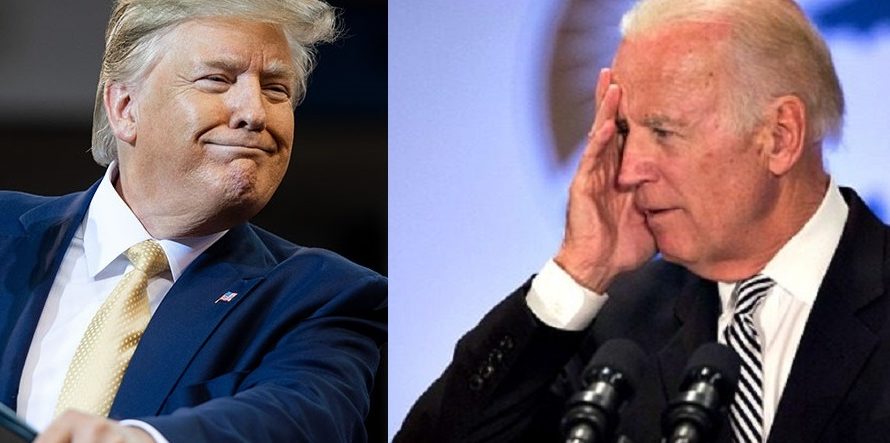 More than 100 million people voted in the 2018 Midterm elections. It was the highest turnout since 1943.
Of course, midterms don't typically draw in the crowds that presidential elections draw. At this point, more than 60 million Americans already cast their ballots in early voting.
To add a little more perspective, in 2016, approximately 47M voters cast early ballots. Thus,  we will easily double that number. It's amazing to see such a monumental turnout unfold before our very eyes. Sadly, many early voters are now experiencing buyer's remorse. And they want to flip the ballot before it's too late.
Google Search: Can I Take it Back?
Many Democrat voters put their faith in Joe Biden. They likely believed he'd pull it together at the last minute. But if the last debate showed us anything, it showed a dishonest man completely unprepared for the job ahead.
Disclaimer: I haven't gone around the entire country asking people, nor have I personally conducted any polls. But my guess is this: Once the final debate played out, and the fact-checkers basked in their five minutes of fame, people started doing inventory.
I believe the voters asked themselves the big questions. "Am I better off now, than I was four years ago? Have I seen our country come together amid terrible circumstances? Do I actually believe the man who helped steer us into the ground can now drive us forward?"
They're tough questions to be honest about if you're a leftist. But once you ask them, it's like ringing a bell. You can't unring it. Thus, the fear of Biden rising is setting in. And Google knows it.
Google searches of the phrase "can I change my vote" peaked Tuesday morning in the U.S. around 6 a.m. ET.
One of the subregions where the phrase began trending was in Delaware, the state Democratic presidential nominee Joe Biden represented in the Senate for 36 years.
Other subregions included battleground states such as Maine, Pennsylvania, Florida, Ohio, Michigan, North Carolina, Iowa, Wisconsin and Arizona, according to Trend data.
While most states do not allow voters to change their early votes, there are some that do, with restrictions.
For example, in New York, if you have submitted an absentee ballot but change your mind, you can show up to your polling place during early voting or on Election Day and cast a vote, in which case the absentee ballot is set aside and not counted, according to the state Board of Elections.
In Michigan, voters who have sent in a ballot can submit a written and signed request to their voting clerk by 5 p.m. Oct. 30 requesting to have the ballot nullified, according to the Detroit Free Press.
Minnesotans who mailed in an absentee ballot had until Oct. 20 to request a new ballot from their county or city election office.
In New Hampshire, voters who submitted an absentee ballot can go to the polls on Election Day during the first hour they're open and vote in person, or before their absentee ballot is processed.
In Wisconsin, if time allows, a voter can cancel their original absentee ballot and request a new one – but they have until Oct. 29, the legal deadline for requesting absentee ballots by mail.
President Trump is surely elated to know so many voters now stand ready to embrace four more years. Even if they didn't ride the Trump train before. It's 'all aboard' from here.
Welcome to the Party
For months, I've watched a Facebook group called "Walk Away" grow by leaps and bounds. Even with the Facebook hits that inevitably shrink your numbers, steal your engagements, and hide your posts, (trust me, our site feels the pings first hand), this group just passed the 500,000 followers mark. Every day I read the stories of people who walked away from the left and are proud they did.
Here, at the Black Sphere, we've predicted Trump will win by a much greater margin than he topped Hillary with. Even without the voters working to correct their ballots. Still, it's nice to see common sense taking over, one liberal at a time.
As the President put it:
Strongly Trending (Google) since immediately after the second debate is CAN I CHANGE MY VOTE? This refers changing it to me. The answer in most states is YES. Go do it. Most important Election of your life!

— Donald J. Trump (@realDonaldTrump) October 27, 2020