The Trump Peace
The Great Negotiator.
In the course of one 4-year presidential administration, President Trump has accumulated no less than five different signature peace deals.  Any one of which alone would have by the significance of its merits would have been worthy of global praise.  Unfortunately, the mainstream media establishment nor the global political elite continually deny him any recognition for the efforts.
United Arab Emirates, and Bahrain each have signed peace deals with Israel.  In the 42 years since the Camp David Accords, Jordan had been the only other Muslim country to sign a peace agreement with Israel in 1994.  Thus, to have two Arab countries sit down with the Jewish State at the same time was a true achievement.
That would prove to be just be the tip of the iceberg. There are many more behind the scenes efforts. Kosovo and Serbia signed a peace deal ending their decades long conflict which is a huge step forward in further ending hostilities in the Balkans.
Image Courtesy: DailyMail
CBS News reported:
President Trump announced that Serbia and Kosovo have normalized economic ties as part of U.S.-brokered talks that include Belgrade moving its Israeli embassy to Jerusalem, and Israel and Kosovo agreeing to mutual recognition.

After two days of meetings with Trump administration officials, Serbian President Aleksandar Vucic and Kosovo's Prime Minister Avdullah Hoti agreed to cooperate on a range of economic fronts to attract investment and create jobs. The announcement provided Mr. Trump with a diplomatic win ahead of the November presidential election and furthers his administration's push to improve Israel's international standing.

Serbia's decision to move its embassy from Tel Aviv to Jerusalem is a nod to both Israel and the United States. The Trump administration recognized Jerusalem as Israel's capital in late 2017 and moved the U.S. embassy there in May 2018.

In a rare statement issued after the start of the Jewish sabbath, Israel Prime Minister Benjamin Netanyahu thanked the president of Serbia for moving the embassy to Jerusalem. He confirmed that Israel and Kosovo will establish diplomatic relations and said Kosovo also will open its embassy in Jerusalem.

In all, a total of four countries now recognize contested Jerusalem as Israel's capital, including the U.S. and Guatemala.
In appreciation for his efforts, a reservoir on the Serbian/Kosovar border that had been previously fought over was rechristened "Lake Trump".
Another Surprise Peace Agreement
Late last week Sudan signed their own peace deal with Israel.  This occurred after the US  assisted in helping end conflict between Sudan and South Sudan that dragged on for nearly 20 years, with nearly zero media attention.
During the Sudan/Israel signing ceremony in the Oval Office, word was leaked that more countries would be signing similar agreements.
UK Independent learned:
During an Oval Office summit with the prime ministers of Israel and Sudan to outline the latest treaty, Mr. Trump said Saudi Arabia would be among the Middle East countries to follow.

Mr. Trump said a signing ceremony, likely including Saudi Arabia, would be held within weeks.

While Mr Trump said "really good progress" was being made with Armenia and Azerbaijan, he would not confirm if he had already spoken to their leaders.

The president further to suggest Iran would join and be involved in some way, if not in an official deal at least with improved relations.

Israel Prime Minister Benjamin Netanyahu said they were rapidly expanding the "circle of peace".
Besmirched Over Politics.
President Trump was nominated three different times for the Nobel Prize for these accomplishments.  The August committee in Oslo instead chose the 'corrupt' UN World Food Program.  The media silence was deafening, and was not mentioned once during the Presidential debate.
Other outlets have chosen to throw verbal bombs at the thought of Trump being awarded such an honor.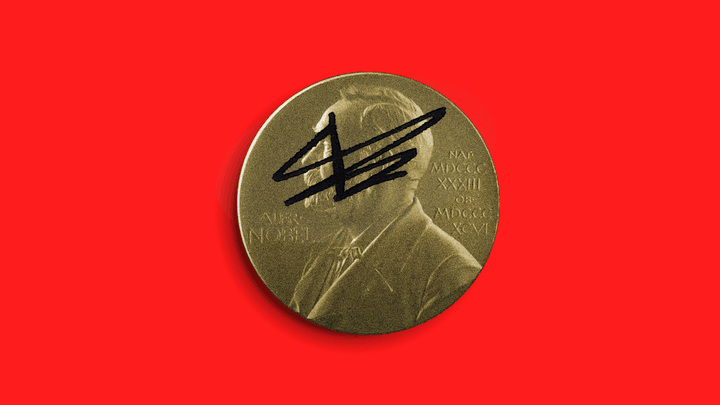 Instead of basking in the success, career foreign affairs bureaucrats at Foggy Bottom are in an uproar to have been upstaged by a political novice.
Fox News revealed:
President Trump's Middle East peace deals, including the latest Friday between Israel and Sudan, are "unprecedented" for the region, State Department spokeswoman Morgan Ortagus said Saturday.

She credits Trump's foreign policy, Secretary of State Mike Pompeo and White House senior adviser and Trump son-in-law Jared Kushner, who have changed "the way the United States looked at the Middle East."

"We have rejected the conventional wisdom that was across both political parties, both sides of the aisle in Washington, D.C., where we said we were going to empower the state of Israel and our Arab allies and friends, and we were told by all these decisions that we did that we would make World War III in the Middle East, and instead, we now have three Arab-Israeli peace agreements," Ortagus said.
It's kind of hilarious that in end, the one thing Jared Kushner actually did get done was brokering a bunch of (incredibly cynical and transactional) middle east deals.

— Chris Hayes (@chrislhayes) October 23, 2020
The Los Angeles Times came up with a hit piece masquerading as a foreign affairs story. As such, they claimed the world sees a less-strong America?!
The stature and standing of the U.S. have plummeted in recent years, a number of international polls suggest.  That trend has been exacerbated this year by what is widely perceived to be a disorderly and ineffectual governmental response to the COVID-19 pandemic, and now by a chaotic electoral process.

For some, a once-bright beacon of egalitarian values has faded into an aloof, disfigured power.  But particularly during the last four years, her view has been soured by what she sees as a pattern of cruelty and callousness emanating from U.S. officialdom, as seen in the mistreatment of migrants and racial injustice laid bare.

In many parts of the world, a broad sense of disillusionment directed at the United States cannot be laid solely at the feet of President Trump.

These are also the same people that said scrapping NAFTA and renegotiating the creation of USMCA would end in failure.
Unfinished Business
President Trump continues his efforts to close out the wars in Afghanistan and Iraq. These wars started in 2001.  Further, Trump eased tensions with North Korea that President Obama himself said "were headed towards war".
Trump kept US troops out of Syria, which were starting to be deployed at the end of the Obama Administration in September 2014 called as part of Operation Inherent Resolve.  A story most may never have heard, in February 2018 US Marines and Army Rangers engaged Russian soldiers that were supporting Syrian troops is known as the Battle of Khasham.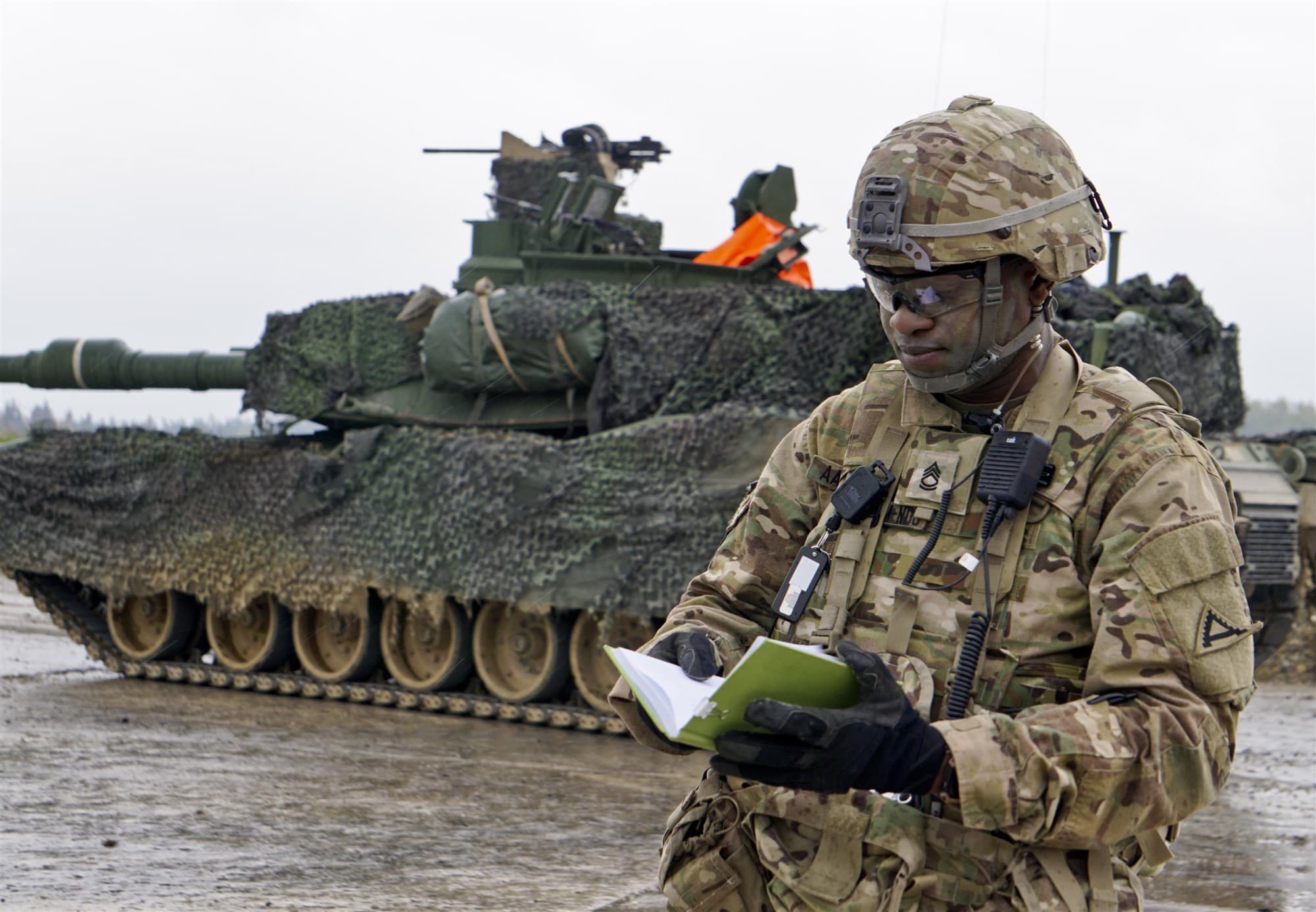 After a 4-hour battle, 55 Syrian soldiers and nearly 100 Russian soldiers were killed, while ZERO American casualties.  This is why the Russians have been putting 'bounties' on killing US troops 'anywhere'.
Now you know…The Rest of the Story.
Little factoid: the topic of 'Foreign Policy' was changed just before the last presidential debate.