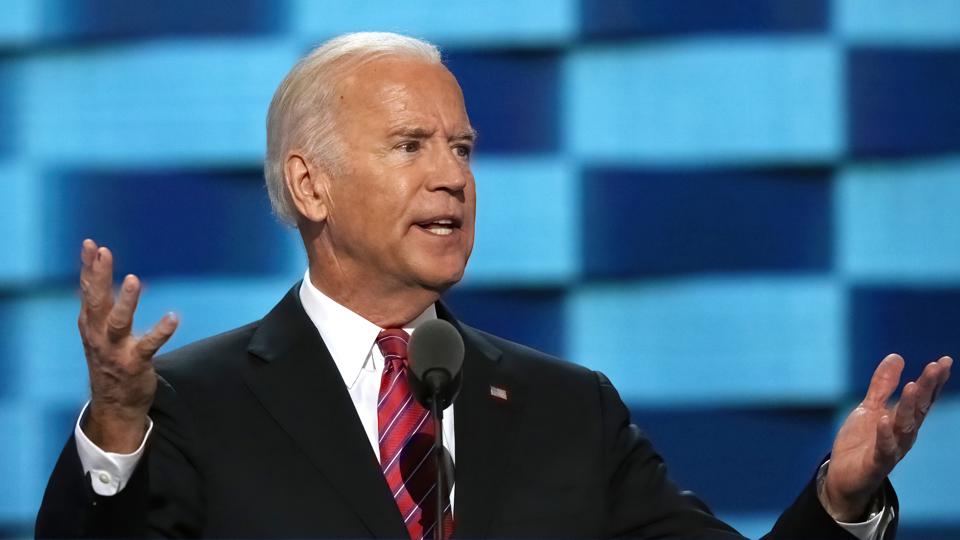 Here's a bit of shocking news. Joe Biden's campaign refuses to give a straight-forward answer.
The subject in question- Hunter Biden and a particular FBI investigation.
Apparently, the FBI opened an investigation in 2019 focused on Hunter Biden, his known associates, and money laundering.
Now, Adam Schiff hasn't come forward to put these matters in the spotlight, as he would do for any investigation even remotely tied to Donald Trump. But it's quite sad when you actually put this in perspective. Even knowing this investigation exists, the DNC wasn't propelled to pick a different candidate. If that doesn't spell out their blatant stupidity, absolutely nothing will.
Of course, the FBI has a standing rule. Typically, they do not confirm or deny investigations. However, this particular news managed to seep it's way to investigative journalist James Rosen of Sinclair TV.
Afterwards, our esteemed colleagues at Breitbart wanted to dig a little deeper. Thus, they sent a query to the Biden Campaign.
The query asked:
In light of Sinclair TV's James Rosen's reporting on Thursday evening that the FBI opened a criminal investigation in 2019 into "Hunter Biden and his associates" focused on allegations of money-laundering and that it remains open and active today, I would like to ask the following:

1) Do former VP Joe Biden, his son Hunter Biden, and brother James Biden intend to cooperate with the FBI investigation?

2) If elected president, will Joe Biden commit to not pardoning Hunter if the FBI charges him with a crime that he may be convicted of?
Guess what the campaign answered back to say?
That's right, nothing! Understandably, they've been quite busy putting out the many fires Biden gaffs start on a daily basis, but one would think the former VP would be committed to clearing this little matter up.
Apparently, it's not a priority. Because Biden still believes the strategy of deny, deny, deny will be most helpful.
All we can do is separate fact from fiction at this point. What we don't know is the extent of this investigation. What we do know is the laptop that sparked the Hunter Biden email dump is the target of an FBI subpoena.
Laptop Lunacy
Documents obtained by Fox News and verified by several law enforcement agencies link the laptop left at a computer repair shop and the investigation.
As Fox writes:
Multiple federal law enforcement officials, as well as two separate government officials, confirmed the authenticity of these documents, which were signed by FBI Special Agent Joshua Wilson. Wilson did not immediately respond to Fox News' request for comment.
One of the documents, obtained by Fox News, was designated as an FBI "Receipt for Property" form, which details the bureau's interactions with John Paul Mac Isaac, the owner of "The Mac Shop" who reported the laptop's contents to authorities.
The document has a "Case ID" section, which is filled in with a hand-written number: 272D-BA-3065729.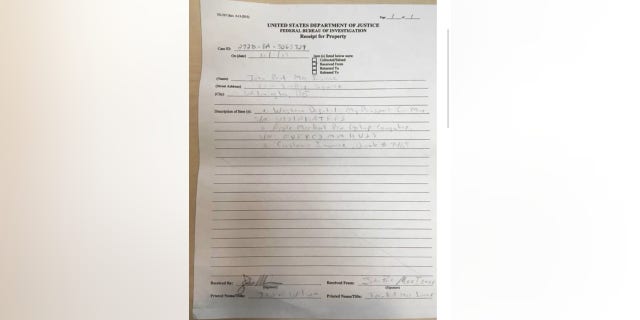 According to multiple officials, and the FBI's website, "272" is the bureau's classification for money laundering, while "272D" refers to "Money Laundering, Unknown SUA [Specified Unlawful Activity]—White Collar Crime Program," according to FBI documents. One government official described "272D" as "transnational or blanket."
"BA" indicates the case was opened in the FBI's Baltimore field office, sources said.
The documents state that the subpoena was carried out in Wilmington, Del., which falls under the jurisdiction of the FBI's Baltimore Field Office.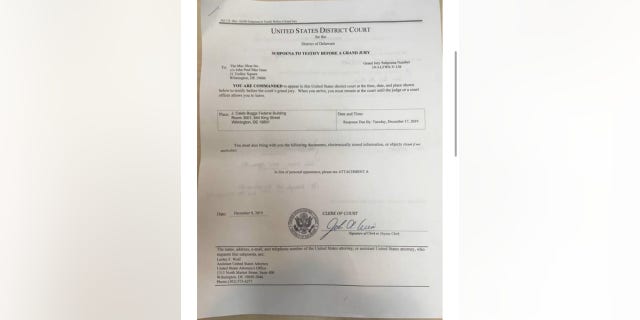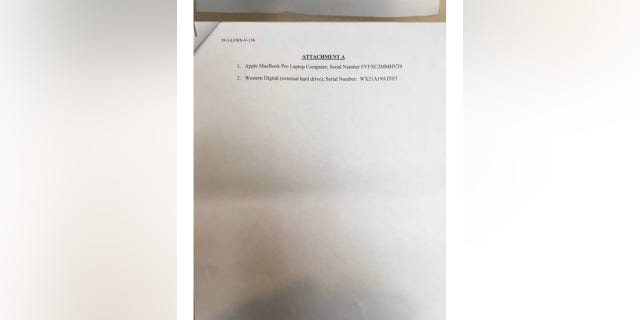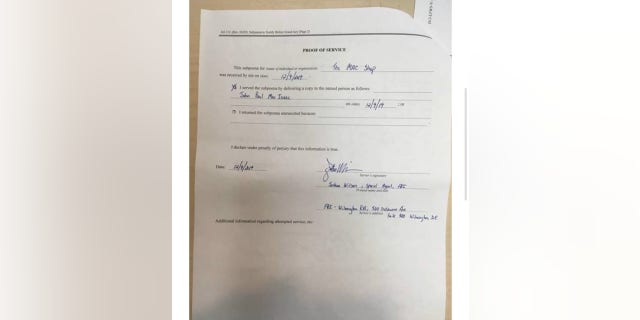 "The FBI cannot open a case without predication, so they believed there was predication for criminal activity," a government official told Fox News. "This means there was sufficient evidence to believe that there was criminal conduct."
Turning Tables
Imagine for a moment if these documents were related to Tiffany Trump. Or Don, Jr.  Do you believe the Biden camp wouldn't try to spin this as a Donald Trump's ultimate crime against America?
Further, Democrats would demand Trump turn his children in to be battered and deep fried in front of the nation if it even SEEMED he covered for their crimes. But that's not the way it is for Creepy ol' Joe.
He allowed his son to use his name as a bargaining chip. And so far, Biden's never paid the piper for his crimes. But make no mistake, four more years will change that.