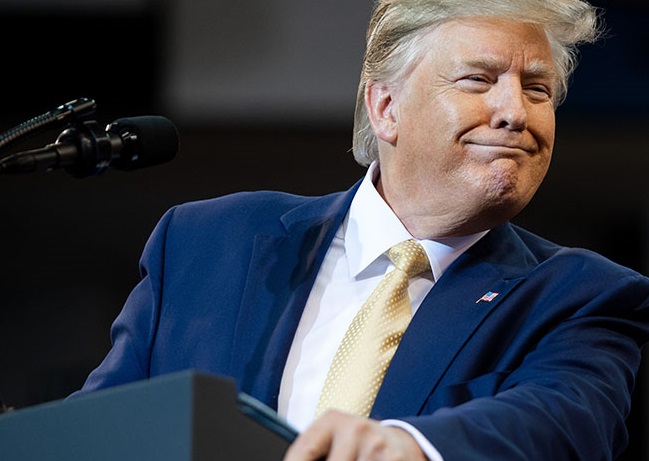 Hollyweirdos are out of touch with reality. And their political preferences prove it. But there is one group of entertainers that seem to be in touch with the heartbeat of America.
Love them, or hate them, Country Music seems to be as American as baseball and apple pie.
And I, for one, love baseball, apple pie, and America. So it's no surprise to me that John Rich, half of the mega-successful duo Big and Rich, is willing to put his money where his mouth is. Especially when we're talking about the election.
Everyone is clearly able to see just how far Democrats will go to steal this election. Sadly, they don't even try to hide it well. As if anyone believes Biden garnered more of the black vote that baby black Jesus, Barack Obama.
The transparent efforts of the left inspired Rich to wager a little bet.
As Fox News reported:
Country singer John Rich on Tuesday bet a music journalist $10,000 that the U.S. Supreme Court will overturn the election results and President Trump will serve a second term.
"@goldadam VERY confident! Let's make our bet official," The Big & Rich singer responded to Rolling Stone writer Adam Gold who tweeted the Supreme Court ruling rejecting a Trump lawsuit in Pennsylvania, asking Rich if he still felt good about the prediction he has made.
"We both put 10k into an escrow account and if Biden is sworn in as POTUS, I lose my 10k, but you have to DONATE it to @FoldsOfHonor. If Trump wins, I'll donate your 10k to a charity of your choice. Deal? #PutUpOrShutUp," Rich continued, citing a charity that funds scholarships for spouses and children of fallen and disabled service members.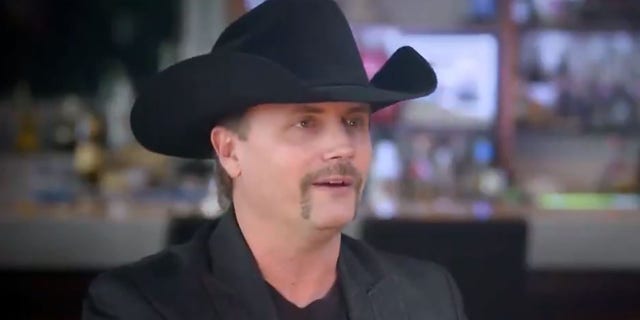 Gold later retweeted a story about Rich's offer with several laughing emojis. "And it's for a good cause #trollingforcharity," he wrote in another tweet about the proposed bet. He also retweeted someone who suggested they should up the ante to $50,000.
Meanwhile, the election efforts are gaining momentum.
I know, it's been a rough couple of weeks for conservatives. If you're like me, you keep waiting for the smoking gun to show up and shut the left down. I know I'm not the only one fielding questions and phone calls from liberal or semi-liberal acquaintances.
And don't even get me started on the social media braggarts. But now is the time to remain patient and stay the course. As Trump promised, we won't let them get away with this kind of theft.
The move from Texas Attorney General Ken Paxon is picking up momentum.
Fox adds:
Missouri and five other states on Thursday threw their support even further behind the Texas lawsuit aiming to prevent Georgia, Pennsylvania, Michigan and Wisconsin's electors from casting their electoral votes by asking the Supreme Court to let them join the Texas suit.
Missouri on Wednesday led a group of 17 states in filing a brief that supported the Texas lawsuit, which alleges that the four key swing states that voted for President-elect Joe Biden violated the Constitution by having their judicial and executive branches make changes to their presidential elections rather than their legislatures.
But the Thursday filing led by Missouri Attorney General Eric Schmitt, which also includes Arkansas, Utah, Louisiana, Mississippi and South Carolina, would make those states parties before the court in the case rather than just outside voices weighing in. President Trump's campaign did the same on Wednesday.
"The intervening states do not doubt that plaintiff state of Texas will vigorously and effectively litigate this case, but the attorney general of each individual state is best situated to represent the interests of that state and its people," the six states said in their request.
The states led by Missouri on Thursday also said they back the arguments so far made to the court by Texas and the president's campaign, which have argued that not only are the actions taken by Georgia, Pennsylvania, Wisconsin and Michigan unconstitutional, but they also open up the potential for widespread voter fraud.
In Layman's Terms
In other words, it ain't over til it's over! And so far, we've still got a few cards left to play. And I'm ready to see exactly where the next round takes us. Aren't you?