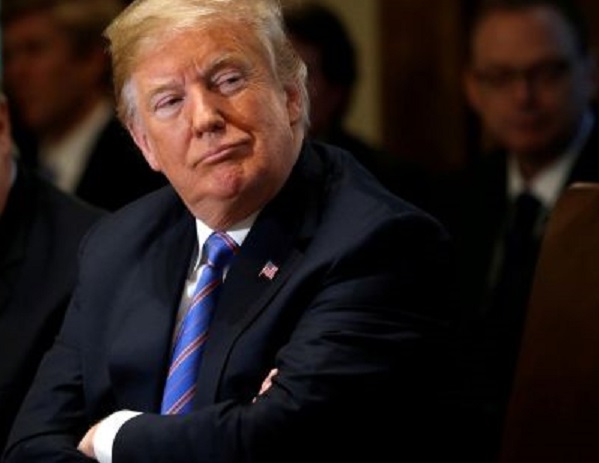 In yet another hint, President Trump referenced the future for many governors. These would be the governors who helped Democrats in the Big Cheat.
And Brian Kemp of Georgia may be the first.
In a tweet, the president blasted Kemp and demanded his resignation. Trump targeted Kemp after the governor refused to acknowledge the rampant, verified cheating that occurred in Georgia.
"Hearing from Atlanta on the Georgia Election overturn now being broadcast. Check it out. @OANN @Newsmax and many more. @BrianKempGA should resign from office. he is an obstructionist who refuses to admit we won Georgia, BIG! Also won other Swing States."
https://twitter.com/realDonaldTrump/status/1344288700851744769
Since Election Day, President Trump has demanded Gov. Kemp perform ballots audits, signature matching, and recounts after multiple instances of fraud were found. However, Kemp refused.
Kemp claims that "process" prevents him from performing his duties. A blatant lie. The same is true for Georgia Secretary of State Brad Raffensperger. Rumors claim that both men have been purchased by China.
In reports from The Hill:
In the nearly two months since Election Day, Trump and his allies have trained their grievances at Kemp and Georgia Secretary of State Brad Raffensperger (R), accusing the duo of mismanaging the election in Georgia. Trump's tweet on Wednesday, however, marked the first time the president has called for Kemp to step down.
Trump has also sought to pressure Kemp and other Georgia officials to call a special session of the state General Assembly in a bid to toss out the state's election results and appoint pro-Trump Electoral College members. That effort fell flat, however, and Georgia's electors cast their votes for Biden on Dec. 14.
Georgia's scoundrels won't be the only ones who go down. And the fact that Trump tweeted about them, sets the stage for what I believe happens in the next few days for many others.
Watch as the president begins dropping hints about governors in Arizona, Michigan, and Wisconsin for starters.
As I've said multiple times on my radio show and other media, these cheating scoundrels better get right with Jesus.