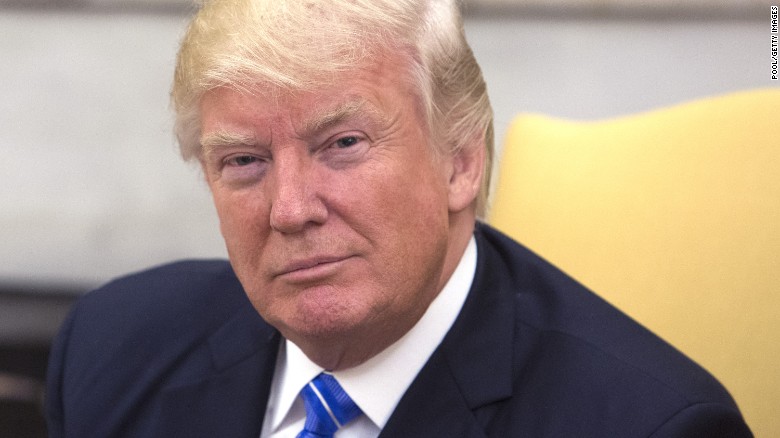 Not exactly the news Leftists want to hear, in light of Joe "Demento" Biden's recent faux pas. But Trump has been declared the GOAT by one state.
And counting…
The Alabama Republican Party passed a unanimous resolution declaring former President Donald Trump "one of the greatest and most effective" presidents in US history. And they commemorated the declaration by presenting him with a framed copy on Saturday.
Did Obama get this distinction? From ANY state? Asking for 80 million friends.
Perhaps a better question is how many states will declare this of Joe Biden once he finishes the part of his term Leftists allow him to have? I will make a prediction that Joe Biden will receive awards for the most demented person to ever occupy the Oval Office.
President Trump received his memento during a reception at his Florida resort, Mar-a-Lago, on Saturday evening.
"The resolution, basically, it just talks about the greatness of Donald J. Trump, how he made America great again and I hope other states will follow suit," Perry Hooper Jr., a former state representative and a member of the Alabama GOP's executive committee, told Fox News prior to the ceremony. . .
The resolution declares Trump "one of the greatest and most effective presidents in the 245-year history of this Republic" and details some of his accomplishments in the Oval Office — and blasts his successor, President Biden.
Of course, Trump is the president who inspired hundreds of thousands of people to chant "USA, USA" time and again. Thus, it's no surprise to find Trump raking in the adulations.
Only 49 more to go. And history will remember President Trump well.
How bad for Democrats and other Leftists who continue their attacks on President Trump. The more they try to kill him, the stronger he gets.
I've discussed many times on my radio show that Democrats plot their own demise, as they set traps for Trump. Take Cuomo for example.
The Gestapo Governor of New York now fights for his political life. Cuomo distinguished himself as America's most prolific serial killer, all the while accusing President Trump of dereliction of duty. To top it off, Cuomo faces multiple charges of sexual harassment.
Ironically, Cuomo's troubles come from his own party, and not from a right-wing conspiracy.
Expect more organizations, states, and perhaps other countries to recognize the presidency of Donald Trump as the GOAT. Meanwhile, Leftists will continue to trip all over themselves. Just like Biden going up the ramp on Air Force One.
Kudos Alabama, for leading the way. And setting the record straight.