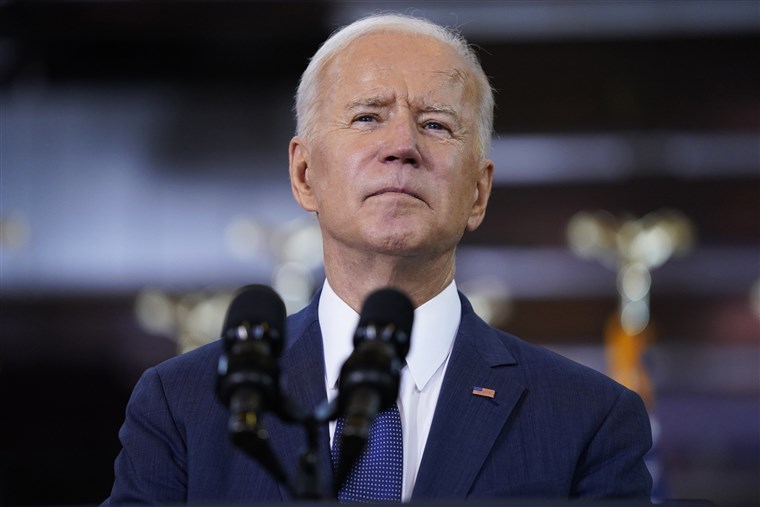 Jen Psaki danced like a chicken on a hot plate as she worked to clarify Biden's baseball stance.
Because Biden told ESPN he "strongly supported" the idea of moving the All-Star game out of Atlanta before MLB made the decision to pull the game.
"I think today's professional athletes are acting incredibly responsibly. I would strongly support them doing that," Biden said when asked about the idea during an ESPN interview. "People look to them. They're leaders."
That's right about the time he called Georgia election laws a flashback to Jim Crow.
Now here's the Psaki dance.
According to Breitbart:
On Friday, the MLB announced Friday their decision to pull the game, prompting vocal criticism from Republicans and supporters of the law. Even Georgia Democrats who opposed the law expressed disappointment with the league for hurting the local economy by canceling the game.
But on Monday, Psaki tried to dodge responsibility for the boycott, suggesting the president was only trying to support MLB players.
"He was not dictating for what Major League Baseball should do, that they should — dictating they should move the All-Star game," she said. "That was their decision, they made that decision, and as he stated earlier he certainly supports that."
She said Biden's remarks should be considered in "context."
But when asked by reporters if Biden supported the MLB decision to pull the game from Atlanta, Psaki demurred.
"He supports them being able to make the decision, and respond to what their players, you know, asks are given many of them are impacted of course by these laws," she said.
When asked if she was trying to walk back Biden's comments, Psaki replied, "I'm trying to articulate clearly to everyone what he said."
But didn't Biden major in social justice? On a scholarship. That earned him two degrees. Oops, I must be mistaken, as the President carries so many accolades.
Condemnation Commences
Not everyone is impressed by this move from MLB. In fact, some people see right through the guise of political reform.
MLB has bowed to woke socialism and is moving the All-Star Game from Atlanta in response to a law that greatly expands voting opportunities from 2018, and quite possibly to a state that has more restrictions on voting opportunities.

— Nathan Wurtzel (@NathanWurtzel) April 2, 2021
You need to remember that the bill is predicated on a lie. And though they were able to get a lot of the more worrisome measures removed, the bottom line is that the bill does place more restrictions on absentee voting and the state can overturn votes in up to four counties.

— Polka Bone (@polkabone) April 2, 2021
— Garnet & Gold ❤️? (@GANolePeach) April 2, 2021
None of the misinformation crybaby brigade are going to say one word about the MLB moving the All-Star game due to things that are literally not true. The NBA pulled out of Charlotte over a transgender bathroom bill that actually existed. The stuff about the GA bill isn't true.

— Noam Blum (@neontaster) April 2, 2021
The woke police have come to destroy the game. Politics is everything. Even when it's false. The emperor has no clothes…

— Matthew Timbrook (@MattTimbrook) April 2, 2021
The emperor has no clothes. And the village is run by a babbling idiot. But by all means, let's move a baseball game. That will solved all the world's problems.