Once again leftists prove what we've known all along. Criminals are the new upstanding citizens. At least in the world of leftism.
Thus, it's no surprise that one New York college set out to honor a convicted cop-killer.
In 1971, Jalil Muntaqim, formerly known as Anthony Bottom, helped kill two NYPD officers. At the time, Bottom was active with a militant wing of the Black Panthers known as the Black Liberation Army.  As such, he was partly responsible for a series of deadly attacks aimed at law enforcement.
Authorities said Bottom and his accomplices lured Officers Waverly Jones and Joseph Piagentini to an apartment building in Harlem before shooting them from behind.
Bottom was later captured and convicted of two counts of first degree murder. Like many Black revolutionaries from that era, he's been in prison ever since, currently incarcerated at Sullivan Correctional Facility north of New York City.
Denise Piagentini, widow of one of the officers, has petitioned parole board officials over the decades since to keep Bottom behind bars.
"Anthony Bottom assassinated my husband and Waverly Jones because they wore the blue uniform," Piagentini said at a police officer union event last year. "We need to remember that under the uniform there is a person."
Her pleas were enough to keep Bottom behind bars until Black Lives Matter culture took over. Now, Piagentini and Jones are no longer the priority to the parole board. So, in 2020, they set Bottom free.
On Sept. 11, New York's parole board reversed itself, granting Bottom release. State officials declined to immediately release documents explaining their decision.
The move went unnoticed until the New York City police union issued a statement on Sept. 23 blasting the parole board, which in recent years has released more formerly violent offenders from prison, including men who attacked or killed police.
"We are furious with the cowards and lunatics who claim to lead this state," said Police Benevolent Association president Patrick Lynch in the statement." They have chosen to stand with the murderers, cold-blooded assassins and radicals bent on overthrowing our society."
The statement also included a statement from Denise Piagentini who said she was "heartbroken" by the parole board's decision.
The History of Black Resistance
Enter another tragic example of education gone liberal. Now, Bottom's actions are the "work" of bridging the racial divide. As such, his crimes were deemed "for the cause." Thus, Bottom was scheduled to speak about his experience as a "political prisoner."
Meanwhile, two officers are still dead. Two families are still heartbroken. And two crimes that once gained justice have now been "slapped in the face."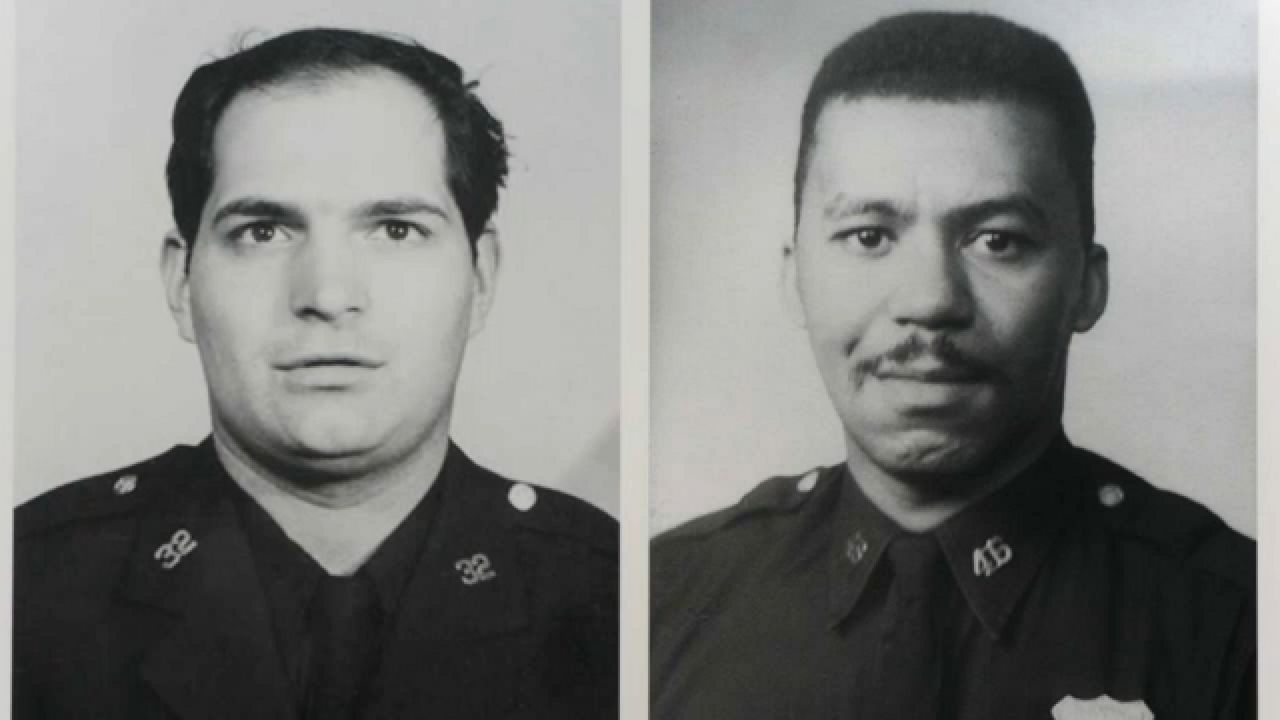 The move to set Bottom free was largely ignored. Until his invitation to speak at SUNY college. Now, a backlash is growing.
Spectrum News elaborates:
"Invite a convicted cop killer on to campus to talk about the struggles of being a political prisoner. That is wrong," said New York State Assemblyman Josh Jensen of Greece. "There is no if, ands or buts about it, giving Anthony Bottom a platform to speak to anyone is wrong."
News 10 adds:
New York State Senate Minority Leader Rob Ortt sent a letter Monday calling on SUNY Brockport's president to rescind the invitation to have Muntaqim speak on campus.
"This proposed event on SUNY Brockport's campus is absolutely shameful. Let's be very clear:  Anthony Bottom was not a 'political prisoner.' he's a convicted cop-killer.  Calling this an 'intellectual conversation' on a taxpayer-funded state campus is intellectually dishonest. It's an insult."
I'm not shocked to see leftists pretend a cop killer is a political prisoner. They've destroyed our education system. We're no longer a highly educated nation. We're just a country that continues to allow diseased thinking to infiltrate our young minds.
But here at the Kevin Jackson Network, we're fighting leftism every day.
Kevin Jackson works hard to shine a light on the real story of policing in America. There is a war against the police, that started back in the days of the Black Liberation Army. But it had largely died, until Barack Obama fanned the flames.
Now, police struggle to keep citizens safe, never knowing when they will come under fire themselves.
But it's not just police Kevin Jackson cares about.
In a nutshell:
SEE® is a non-profit that continues to produce and distribute: FREE historically accurate curriculum (for high school teachers in the classroom and parents who homeschool), FREE grants to students, and FREE educational videos that debunk The 1619 Project, BLM and Critical Race Theory.
Unfortunately, the more we work to spread the values of conservatism, the more leftists work to destroy the message. We've been kicked off Facebook, Twitter, even Tik Tok. We've been shadow-banned on Google. But no matter how many hits we take, we continue to keep the conservative messages out there.
You can help! At the risk of sounding like an advertisement, I implore you to follow us on social media. Sign up for our emails. And keep reading. Because the more we debunk leftism, the better our future becomes.