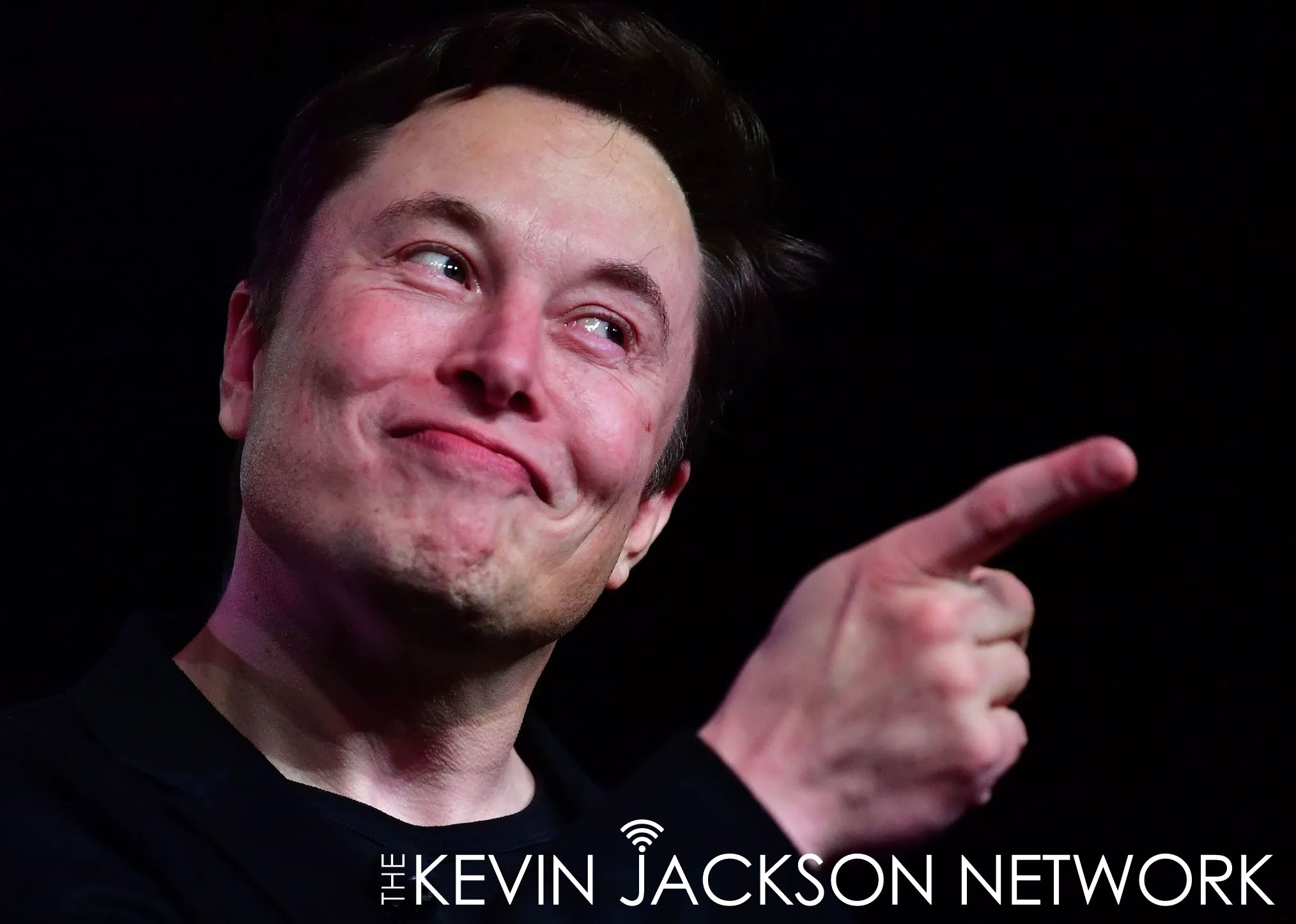 Elon Musk is fed up with the games social media giants play. Thus, he decided to make a bold move.
Frankly, I'm surprised Trump didn't think of it first.
Last month, Musk was considering creating his own platform. Instead, he decided to "Build Back Better," if you catch my drift. Why reinvent the wheel when you can just buy one? Thus, after purchasing 9.2% of Twitter's stock, Musk is now the largest shareholder in the company.
News of the purchase sent shares of Twitter (
TWTR
) soaring 22% in early trading. Musk did not disclose what he paid for the shares, but his stake was worth $2.9 billion as of the close of trading Friday, and $3.5 billion after the spike early Monday.
Musk's filing did not disclose the purpose of the purchase or any plans for the company. But he has been a high-profile critic of Twitter policies in the past. Last month he said he was giving "
serious thought
" to creating a new social media platform.
"Given that Twitter serves as the de facto public town square, failing to adhere to free speech principles fundamentally undermines democracy," Musk 
tweeted
last month. "What should be done?"
Any time an investor buys 5% or more of a company's shares, they must disclose the purchase in filings with the Securities and Exchange Commission. Although a stake of less than 10% in a company is considered "passive" in the eyes of Wall Street, it could signal an effort by Musk to take a more active role in how Twitter is run. That is one of the factors prompting other investors to buy shares and drive up the price early Monday.
"I think he intends to go active and force change at Twitter," said Dan Ives, tech analyst as Wedbush Securities.
"This is a shot across the bow at Twitter's board and management team to start discussions."
Even if Musk doesn't try to change the way Twitter operates, his large purchase could prompt some other activist investors to take a stake in the company, Ives said.
"One way or another, he's going to change the course of Twitter," Ives said.
Mr. Popularity
Musk is perhaps the most popular CEO on Twitter currently, with more than 80 million followers. Like Trump did, Musk often uses the platform to take the truth straight to the people. Especially when it comes to Tesla or SpaceX.
People are drawn to Musk because his ideas are unconventional. And he has the courage to chase them down. Now, personally, I'll never buy a Tesla. Nevermind that I can't afford one. I'm just an old school "drinks gas, hauls ass" American hotrod kind of girl. But I have ridden in one, and I can tell you first hand, it's an incredible ride.  Smooth, fast, and utterly cool.
His ideas for Twitter might include some pretty spectacular changes as well.
According to CNN:
Twitter founder Jack Dorsey 
stepped down as CEO
 last November in a sudden move without the kind of advance notice that typically is given with this type of leadership change. He was succeeded by Parag Agrawal, who had been chief technology officer.
Musk had expressed 
support for Dorsey
 in the past when he was facing criticism from some shareholders. And when Agrawal was first named Twitter CEO, someone else tweeted the fact that Google, Microsoft, Adobe, IBM, Palo Alto Networks and Twitter are all run by executives who grew up in India, Musk replied with his own 
tweet
: "USA benefits greatly from Indian talent!"
But just days later, he 
tweeted a meme
 that equated Agrawal to former Soviet leader Joseph Stalin and depicted Dorsey as a former Stalin confident the dictator later had assassinated.
"Musk has already indicated that he did not agree with the appointment of Agrawal and that he desires some changes," Morningstar analyst Ali Mogharabi said in a note to clients. "This creates a bit more uncertainty about how Agrawal and the firm may respond to the firm's now largest shareholder."
Unlike Musk, who owns more than 20% of Tesla, Dorsey's stake in Twitter is relatively modest, with only 2.3% of the company's shares.
Musk doesn't necessarily need to become CEO of Twitter to be able to persuade the company to change its practices, Ives said. And it's not completely clear what changes he would like to see.
He recently ran a Twitter poll asking his followers whether they believe Twitter rigorously adheres to the principle of free speech — 70% said no — and another poll asking whether its algorithms should be open source — 83% responded yes. Both polls attracted more than 1 million responses.
But the kind of changes that Musk might be advocating for at Twitter could be far different from those a traditional activist investor might seek, which typically concern increasing a company's stock price.
"He'd have to partner up with private equity," Ives said. "It's not like he could do it himself."
Ives may be right, Musk would need partners. But I have a feeling they wouldn't be all that hard to find. In fact, I bet a lot of Americans would be happy to "crowdfund" the takeover of Twitter. All in the name of free speech.