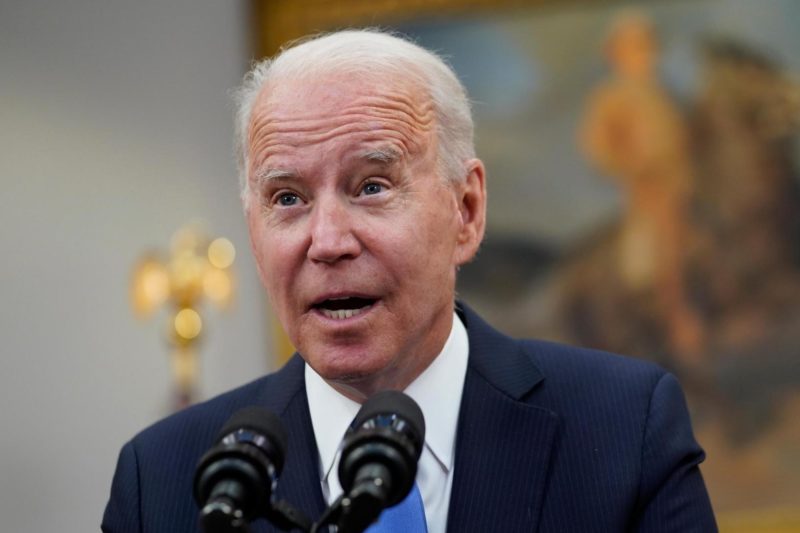 Fox News has apparently lifted the ban on "election deniers", as one of their very own now realizes the obvious.
Exposing what most sane Americans have realized since the day after the coup guised as the 2020 Presidential Election occurred, Jesse Watters said publicly that the FBI rigged the election.
Welcome to the party, Pal!
The only question is "why did it take you so long to get here?" I get it, leftists' election denial rang out obnoxiously loud. For many people, it was hard to hear the truth over all that noise. But everyone knows the bigger the Democrat denial, the bigger the lie they're trying to cover up.
Though he was a little late to the party, listen as Watters makes a call to action.
Calling All Whistleblowers
Sadly, Watters is exactly right. Retired U.S. Army Lieutenant Colonel Alexander Vindman blew the metaphorical whistle, causing President Donald Trump's first impeachment trial. Vindman was "concerned" about Trump's call to Ukraine because, apparently, Trump mentioned "Burisma" and "Biden."
The truth is, it would be concerning if Trump HADN'T mentioned Burisma or Biden.
Like everything involving this case with Democrats, Vindman is a liar and a scoundrel. He outright lied to Congress about the phone call between President Trump and the president of Ukraine. Aside from the fact that President Trump released the transcript of the call, there were others who attended.
CBS News reported that Tim Morrison, the National Security Council's Senior Director for European Affairs, testified before Congress that he heard nothing illegal on the phone call between President Trump and Ukrainian President Volodymyr Zelensky. Morrison also reportedly testified that the transcript released by the White House was accurate.
Game. Set. Match.
Here is Morrison's testimony under oath, before Congress.
"I want to be clear, I was not concerned that anything illegal was discussed," former NSC Senior Director for European Affairs Tim Morrison testified.
"My recollection is that Ambassador Sondland's proposal to [Ukrainian National Security Advisor Andriy] Yermak was that it could be sufficient if the new Ukrainian prosecutor general — not President Zelensky — would commit to pursue the Burisma investigation.
"I am pleased our process gave the president the confidence he needed to approve the release of the security sector assistance," he added. "I am proud of what I have been able, in some small way, to help the Trump administration accomplish."
At the time, Morrison was definitely in the minority, defending Trump.
In April of last year, Rasmussen Reports said Seventy-four percent (74%) of Republicans believe it is likely last year's presidential election was affected by cheating, a view shared by 30% of Democrats and 51% of voters not affiliated with either major party.
But Biden's bubble is clearly busting.
Now, Rasmussen says:
A majority of voters have an unfavorable opinion of President Joe Biden, who would lose a rematch election with former President Donald Trump.
A new national telephone and online survey by Rasmussen Reports finds that, if the election were held today, just 40% of Likely U.S. Voters would vote to reelect Biden, while 46% would vote for Trump. Another 10% would choose some other candidate in a Biden-Trump rematch. These findings are unchanged since January. (To see survey question wording, click here.)
Fifty-three percent (53%) of voters have an unfavorable impression of Biden, including 43% who have a Very Unfavorable view of the president.
…
Trump has stronger support among his own party's base than does Biden, and independent voters favor Trump over Biden by an eight-point margin. If the election were held today, Trump would get the votes of 77% of Republicans, 20% of Democrats and 42% of voters unaffiliated with either major party, while 70% of Democrats, 15% of Republicans and 34% of unaffiliated voters would vote for Biden.
Eighty-one percent (81%) of Republican voters view Trump favorably, including 57% who have a Very Favorable impression of the former president. Seventy-four percent (74%) of Democratic voters view Biden favorably, including 42% who have a Very Favorable impression of him. Among unaffiliated voters, 43% view Trump favorably and 36% view Biden favorably.
A True Victor
While polls aren't the know-all end-all they pretend to be, they do serve many purposes when they're being honest. Of course, it feels like many people try to skew things in Democrats' favor. Remember when the polls promised Hillary a victory?
Of course, when Trump wins a poll, one must consider the amount of replies that were deleted or hidden. I'm willing to guess that far-fewer people pretended to support the President in this latest straw poll. And far more wish 45 had never left. Which means this poll turned out with the right answers, but the wrong margins.