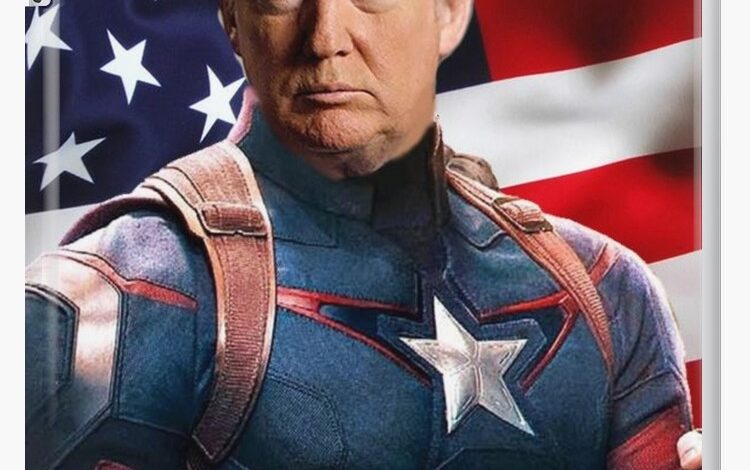 When I think of racist Leftist NY DA Alvin Bragg, I'm reminded of the Glenn Frey song, "The Heat is On".
You can bet that high-ranking Democrats and other Leftists called Bragg demanding that he back off Trump. And not because the powers-that-be didn't want Trump destroyed. But because Bragg rekindled the fervor for Trump.
The obvious political prosecution of Trump and the public perception caused Democrats to panic. While Bragg threatened to arrest Trump last Tues, Trump planned his Friday rally. Yes America, Trump was so scared of being arrested, he didn't cancel his rally plans.
Speaking of the rally, people waited 12 hours to see the former president. Trump hadn't seen this type of reception for rallies in quite some time. On the heels of J6 railroading by Democrats, Trump supporters laid low. Also, the media beatdown of Trump impacted his numbers.
Powerful Democrats cut Trump and put his blood in the water. Although the first GOP challengers are jokes, namely, Bolton, Haley, and Vivek, a legit challenger waits in the wings.
Indeed DeSantis waits in the wings. But Trump's resurgence put a damper on DeSantis' recently media junkets. Further, his comments on Ukraine showed a lack of foreign policy acumen many expect him to have.
Trump's latest announcement
Trump spilled the beans on his imminent arrest. I said on my radio show that Trump foiled the Left in the announcement. And my bet is the Left leaked this information in hopes of scaring Trump. Instead, he informed his base.
Trump's strategy caught the Left screwing the pooch. Now, Trump made another announcement. He now suggests that Manhattan District Attorney Alvin Bragg may have dropped his case against him.
After a rally in Waco, Texas, on Saturday, Trump told reporters on his plane, "I think they've already dropped the case … they have absolutely nothing." Trump did not provide evidence for his assertion Saturday.
🚨 NEW … @axios @SophiaCai99 aboard Trump Force One, leaving Waco after rally

Trump, w/o evidence, suggests Bragg has dropped Stormy case:

"I think they've already dropped the case … It's a fake case. Some fake cases, they have absolutely nothing"https://t.co/CBbuInsrYN

— Mike Allen (@mikeallen) March 26, 2023
"It's a fake case. Some fake cases, they have absolutely nothing," the former president said.
Trump also restated his criticism of Michael Cohen; his former attorney.
Cohen testified against Trump in the Manhattan grand jury case and previously served time in federal prison on tax fraud and other charges.
I all but guaranteed people who listen to my radio show that Bragg would ultimately drop the non-case. On Truth Social, Trump confirmed that he shares my belief, as he made a similar statement regarding his belief Bragg's case is "DEAD."
Trump wrote:
"Witch Hunt against me is DEAD, no evidence at all, & it has been conclusively proven that I did nothing wrong."
Back to Cohen.
His former confidant Costello publicly stated that he testified before the grand jury and refuted much of Cohen's testimony against Trump. After his top witness bombed, Bragg reported asked anybody with a grudge against Trump to step up, evidence be damned.
No takers. And Bragg won't speak on this, but did strike out at the GOP for calling out his Gestapo tactics. He accused the GOP of trying to intimidate his office.
Intimidate them against what? Lying? Bragg never had a case for which the GOP needed to intimidate him.
Trump played the Democrats and mostly Alvin Bragg. He was king for a day. But his reign of terror ended.
Over the past week, Bragg's office has issued one public statement on the case. That communique came in response to a House Republican letter seeking testimony and information about the DA's case or whether his office would arrest Trump. A letter sent by Bragg's general counsel read that it was Trump who created a "false expectation" he would be indicted last week.
While the Leftist public stroked Braggs ego, he said nothing. Now suddenly Democrats want to blame Trump for leaking their leak?
Another fun week for Conservatives awaits.