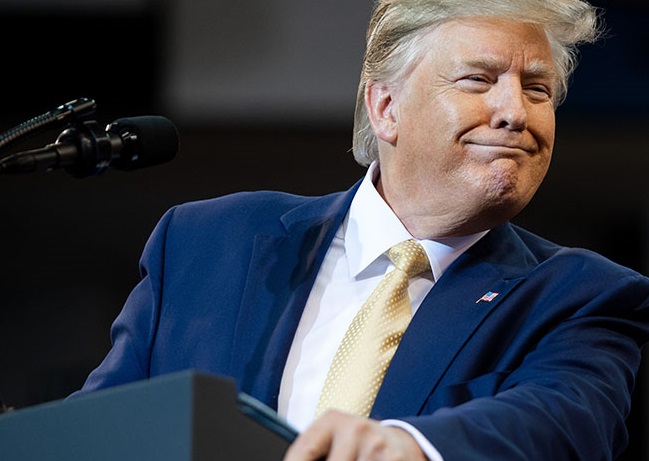 Back in the day I competed in both high school and college debate. Writing briefs was part of my life, and there was one network that was considered such an authority of the truth, it was accepted as a solid, irrefutable reference.
I made many index cards noting the exact facts I intended to use. I can't still remember the burst of self-assurance I felt every time I presented a fact I found on the network news back then. These quotes were collected over many hours of rewinding tape the old-fashioned way, combing through newspaper articles that also quoted the same network.
Just who was this Guardian of Truth? Brace yourself- because the heavy hitter was none other than CNN. My how time changes things. And for the past few decades, it hasn't been for the better.
Just last year, it looked as though CNN was headed for total annihilation. In fact, in a previous article, I wrote:
As 2021 wrapped up, CNN found itself riddled with scandal. Whether it was about Chris Cuomo or his perverted producer who was caught sex-trafficking a nine year old girl, the network's lack of competence was on display.
The New Year didn't ring in any good news either. In fact, it seems things are getting worse. CNN lost 90% of it's 2021 audience!
Keep in mind, the network has been going downhill for a decade or more. And when Trump branded them the Fake News Network, he sealed their fate.
According to Fox News:
CNN averaged 2.7 million viewers from Jan. 4-10 last year as the network experienced a brief post-election spike but plummeted to only 548,000 average viewers last week, for a stunning year-over-year drop of 80% of its total audience.
During the same time periods, Fox News averaged 1.4 million total viewers last week for only a 15% drop compared to the first full week of 2021, when a jam-packed news cycle that included the Capitol riot ensued. Fox News has now outdrawn CNN and MSNBC combined for 21 straight weeks. Fox also outdrew NFL-heavy ESPN's 1.1 million viewers to finish as the most-watched basic cable option.
CNN's eye-popping decline is even worse among the advertiser-coveted demographic of adults age 25-54, as the liberal network shed 86% of its viewers and finished last week with only 113,000 average viewers in the critical category after averaging 822,000 a year ago.
Among the demographic of people age 18-49, CNN shed nearly 90% of its 2021 audience by dropping from 624,000 younger viewers to a dismal 73,000.
With numbers like that, how do these guys get advertisers? No wonder they're on a firing spree… they probably can't make payroll. Especially when the Cuomo brothers and their corrupt collusion leaves CNN vulnerable to multiple lawsuits.
The Competition
Fox News is crushing CNN. And MSNBC. Yet, if we're keeping it real, Fox News isn't what it used to be. They've sold out. Remember, they fired Kevin Jackson for calling Christine Blasey-Ford a skank on his personal Twitter account. And when the truth finally came out, did they call and apologize? Of course not.
Obviously, we know what's happened since then. Chris Wallace jumped ship and went to CNN. Fox started catering to liberals, panning to leftist narratives.
Further, Fox lost a lot of big names over the years- Glenn Beck, Bill O'Reilly, Megyn Kelly, Don Bongino and then the bombshell of all bombshells, Tucker Carlson.
After Carlson showed America the truth of January 6th, one would think a network like FOX would give him a raise! Do anything and everything they could to hold onto the guy who managed to do what NO government agency in the past decade has managed– REVEAL the TRUTH. NOT a narrative, the truth.
Don't tell Fox, but their dumb mistake will cost them millions, as it's a pretty cut and dry instance of "breech of contract," and Carlson's lawyers and writing their briefs as we speak. Clearly, Fox is in the middle of a downward spiral. But it's not just the crash and burn they have to worry about. As it turns out, there just might be something shocking on the horizon.
A New Sheriff in Town
CNN is looking for more CONSERVATIVE voices. Perhaps it's the fact that CNN got rid of Jeff Zucker, the former network president, along with Allison Gollust, his WarnerMedia chief.
Perhaps it's the tanked ratings thanks to anchors like Chris Cuomo, Don Lemon, Brian Stelter, and Jeffrey Toobin.  Maybe it's the fact that Chris Litch, Zucker's replacement, doesn't want to be out on his ass so quickly. But I think CNN's about face might be thanks to Warner Bros Discovery CEO David Zaslav, who recently annouced his intention to no longer allow CNN to move forward as an 'advocacy network'.
At a recent media conference, Zaslav announced, "we need to show both sides of every issue." Then, CNN hosted a Trump town hall. It has liberals twisting in their britches still, but it earned CNN their highest ratings in decades. See, conservatism pays off, any way you slice it. And for a network headed from endangered to extinct, it's the kind of cash cow a hungry man can't ignore.